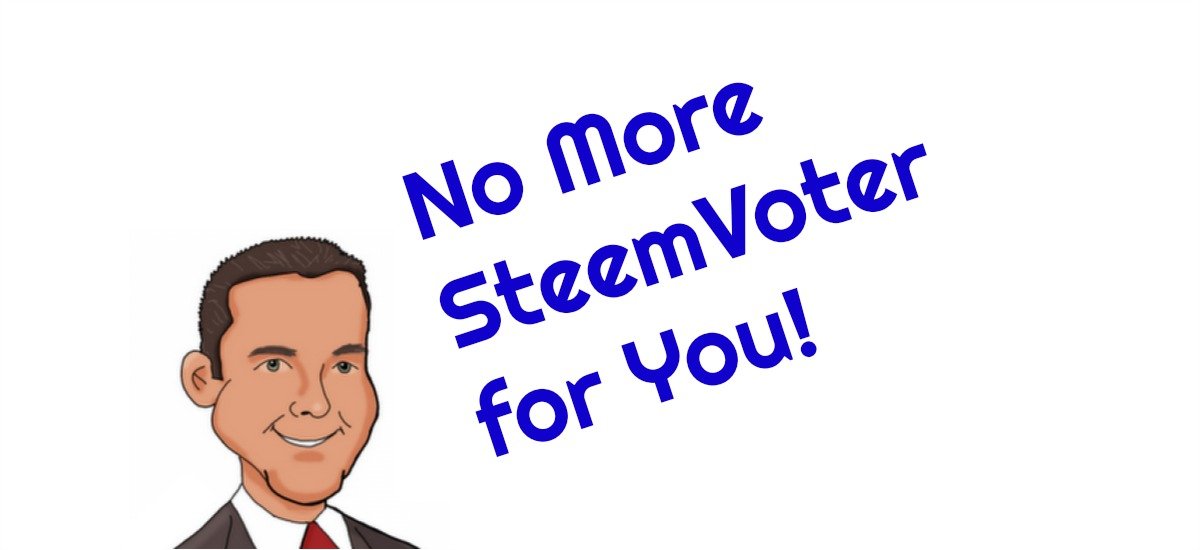 Remember the Soup Nazi from Sienfeld?
This is how I feel today as I turn off my SteemVoter for 90% of the people I had set up on it.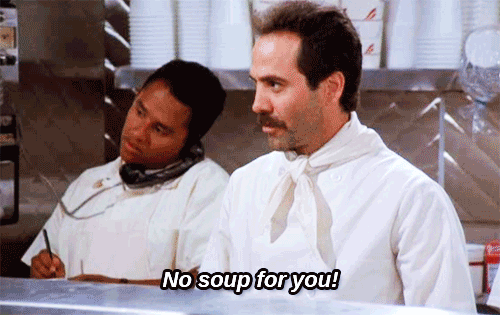 Reciprocity is The Name of The Game.
I looked at my posts and saw something really odd. Most of the people I had on my SteemVoter were no longer upvoting me as well. These are the people I thought I had built relationships with over the last two years. Well, the one way street ends today. Going forward I will upvote manually via articles that appeal to me and articles that I click on via Steemit Facebook groups.
Here is the List of the People That Have Been Marked Safe for My SteemVoter.
I know the list is tiny but that is ok. I would rather save my SteemPower for articles that I enjoy and on the people who comment on my posts.
@sandstorm
@lukestokes
@sunscape
@anahilarski
@aarauz
@josue07
@dim753
@jankasparec
@mammasitta
@ericvancewalton
@opheliafu
I Know I Don't Have 50,000 Steem Power Anymore but Relationships and Reciprocation are Important to Me.