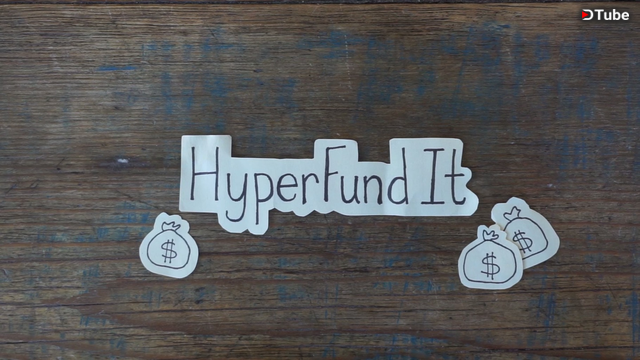 ---
Hey Steemians!
The Steemit community is full of creative individuals who are coming up with new ways to grow and advance this space. If you just take a look at SteemProjects.com, you'll see that there are already 338 projects declared on the site (as of the time I'm writing this post) and it can only be assumed that many more are pouring into @noisy's inbox.
There are amazing projects like @Yensesa which is bringing citizens of third world countries new opportunities through Steem, @paolobeneforti's SteemMarket which is building an online gallery on the blockchain for the Steem art community to showcase and sell their work, and @minnowsupport which is building a community for minnows to learn about and succeed on Steemit.
With all of these great ideas floating around and so many talented individuals behind these ideas, it's only natural that funding will become a necessity. HyperFundIt is here to not only here to help project creators realize their visions, but also to help facilitate the funding and awareness they need to make it a success.
We're currently the first funding platform for the Steem community, however, many more will pop up I'm sure of it. We hope that together we can help create a community of supportive individuals and collectively bring project creators' visions to life.
If you're reading this and thinking "Hey, that's me!" and wondering "But how do I get funding?"
Here's how you can get started
First, join our Discord Channel and tell us your story! We'll happily discuss with you in detail about what you can do to succeed.
Then sign up on HyperFundIt and draft up a campaign telling your supporters what your project is about and what you'll need funding for. During our beta period, we'll be able to point you in the right direction and provide helpful feedback to your drafts. For more information on how to create a thorough and successful campaign you can check out 6 Tips to Launch a Successful Crowdfunding Campaign in 2018 or The Secret To Creating A Successful Fundraising Campaign.
Once your campaign is approved and ready to go, the fun begins! You'll be able to connect with influencers in our network who will help promote your project for a percentage of your donations (you get to decide the percentage). As influencers spread the news about your project to their thousands of followers, awareness for your project will grow and you'll receive much more funding than if you were to market on your own. If you don't yet believe in the power of influencer marketing check out How Influencers Are Changing the Brand Awareness Game where we break down the essentials of influencer marketing.
A live example
If you're looking for a clear example of how our platform works, check out @Yensesa's campaign here. They're currently in their in their Funding Phase and open to accepting donations!
Other steps to take
Another exciting way to boost your funding success while hosting a campaign is going out and building your network. For example, the HyperFundIt team will be attending the Steem Creators Conference from today until April 15th hosted by @steemcafe and his team.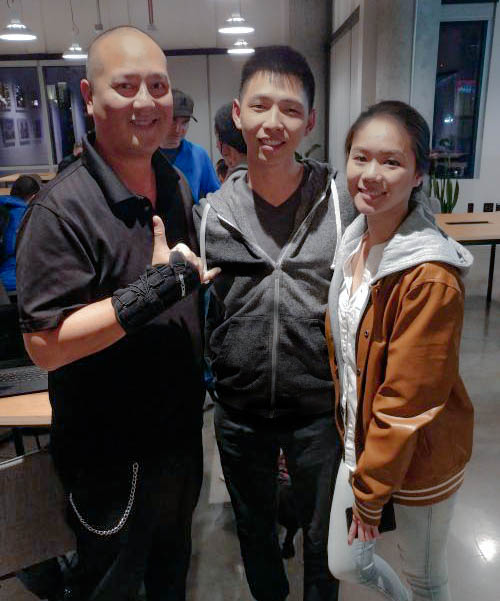 At this conference, there will be many influential speakers with whom you may connect with. There will also be a pitch party where many aspiring project creators will have 3 minutes to pitch their ideas to their fellow Steemians. (This is where we'll be hanging out too!) This is just the kind of event for those of you who are looking for funding to go to in order to get in front of the right crowd. Look out for more upcoming events by @steemcafe here.
Attend more functions like these, talk about your project to anyone who will listen, and you'll soon find yourself with a strong support system for your project.
"You don't have to see the whole staircase, just take the first step" - Martin Luther King Jr.
I hope that for those of you who were unsure of where to start, you now have a starting point.
Our team is dedicated to helping creators bring value to this platform whether that be by building a project or creating beautiful content. Inventors, entrepreneurs, creatives, visionaries, artists, and even enthusiastic Steem supporters are all welcome on HyperFundIt. Don't be afraid to reach out and take that first step!
More Information
If you would like to become an Influencer and work with Project Creators on HyperFundIt, sign up here and join our discord channel for updates on new projects.
Yensesa and Hyperfundit are both looking for Influencers with ~5k+ followers. Participating Influencers will have the potential to earn around $2,000 - $3,000 USD depending on how the campaigns perform.
I look forward to hearing all your brilliant ideas!

Rob Chen, CEO
"Logic will get you from A to B. Imagination will take you everywhere." - Albert Einstein
---
▶️ DTube
▶️ IPFS