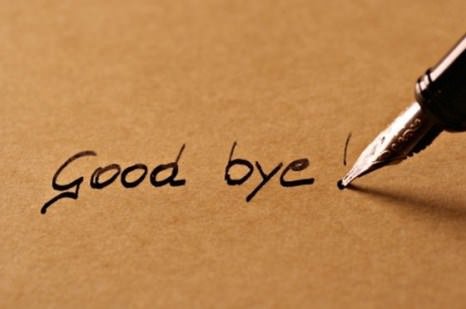 Image Source
Yes you read correctly, I'm leaving. Calm down, contain your excitement. Sheesh! I'm not leaving Steemit, I'm leaving the garage. ( Bet you thought I was pissing off for good right? lol ).
That's right ladies and gentlemen, Steemians, investors, bloggers etc, I am heading out! Let's just recap where I have been staying since beginning of November 2017...
The living room / bedroom / bathroom / man cave


A different view of exactly the same room


My back door

These past 4 months have taught me a lot about life living out of someone's garage. This is the first time ever I've had to do this, and I'll do it again if I have to. In this time living here I have learned...
To be humble
To appreciate what you have
I have seen incredible generosity in people ( The family that took me in )
I have learned to do things for myself and not expect life to hand it to me
I have survived through the generosity of Steemians and people that are willing to give me a fighting chance at life
I have found a bedroom in a house ( to share ) to move into. Wait, let me show you some pictures...
My future new living quarters


Just look at that beautiful wash basin!


Hey sexy


My own shower guys!


Windows!!


My own bathroom <3

I'm extremely excited. I'm moving in between 01 March and 03 March 2018. Already paid the deposit ( Which I 100% earned through Steemit ) & signed the contract. ( or lease agreement ). I have my own shower, oh my gosh, and my own bathroom. A room that when I look out the windows I actually see grass! Friggen epic.
I still haven't found a job yet so I'm still doing Steemit fulltime. All this, everything you see here, is thanks to Steemit and the community of Steemit. People who are helping me by voting for me. People who could've said, "Stuff you, this aint my problem", but instead said, "Yes, I believe in you and I'm willing to help even though I don't have to".
That is how this community is. That is how the people on here are. You have given a man the ability to upgrade his life. The ability to have hope and a future.
There are no words in the English language that could possibly do the gratitude I have justice. I will end this post with the two that will have to suffice...
Thank You!