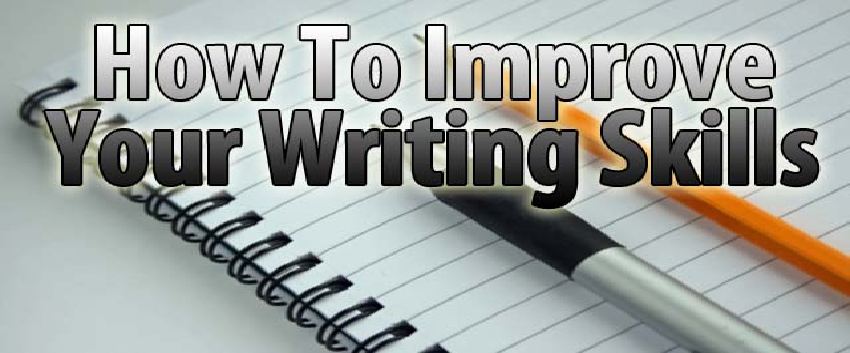 1.Brush Up on the Basics
==============
it is must you'll need at least an intermediate understanding of the basic principles of writing. Do not hesitate at the time of writing, start writing , do not thing what you are writing, do not things or say to self that my writing is not good. example when any child start walking first time,, we not say to him/her don't walk, we have wish every person has wish that she/he should walk, if he/she not walk then how will get idea , how to walk
so here same concept apply on your self , write some things on steemit,, but write positive text, do not write hate words,to any.. so first point is write write,,,
If you want to improve your writing skills, writing on a regular basis will not only diminish your fear of the blank page (or blinking cursor), it will also help you develop a unique style. So, even if nobody reads it, keep writing. Practice makes perfect. some people things that they can not write,, writing is not their job. writing is professinal skills, writing is hard and difficult work in life. here i wana clear it that no , writing is not difficult job. every one can write,, what you feel try to write you feeling in text in word,

Dear steemian i am not old steemian but i joined last week, i have read a lot of blog post, and 40% people are worry about writing on steemit, they are getting help , how they write what they write.. so here i will tell you , write every things but positive , do not write negative remarks,, write positive,, think positive,,.

here again one problems is i have read in mostaly post people are asking,, what kind of post we should post on steemit. dear steemian here i am not old but when i saw many blog post, i took the idea that successfull people do not copy paste,,they write what they love to speak,, what they speak, they convert their voice in words, so try to convert your words voice into text voice,, hope you are getting my point

try to read post on steemit,, try to read book on diffrent topic,, it is also must for writing you have knowledge,, if you are going to write on history then read , get knowldege about history ,, here is internet is big helper for you for this purpose use internet.
hope you will like my post,, my mission is to motivate steemian here