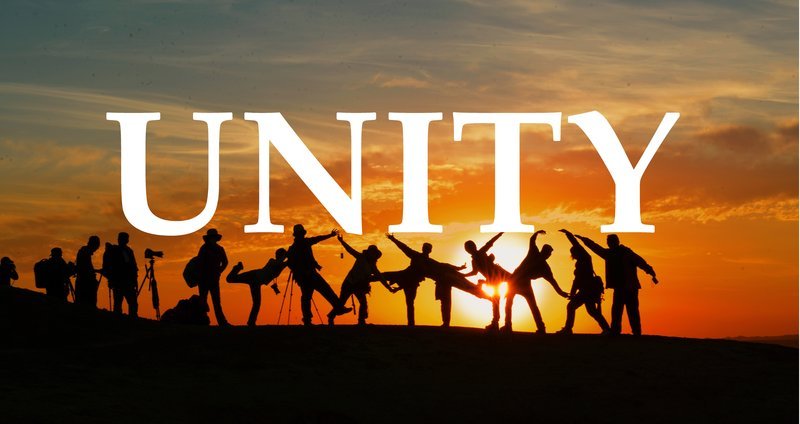 Hello fellow steemians! Your posts die in ,,new"? Ever wondered how to get yourself observed, how to make lasting bonds and grow bigger?
Here we go!
Unity Project is a place where users gather and share their forces to achieve the ultimate goal: Everyone wins!
Concept:
All of the users that join the project get their posts resteemed by us ( with a certain frequency) so everyone else that follows us get to see this and apreciate your content by upvoting, following or simply comenting to cheer up!
Besides, all of the new and active users will get support from me, my irl friends and other steemians that joined this project on constant basis!
How to join?
Simply follow me and be positive, you are awesome! :)
Comment bellow ,,I'm in"! You can also be more creative though :)
Upvote this post and the ones to come ( ATENTION! All the earnings from Unity posts will de splited in ten parts and distributed to random 10 members on the 10'th, 20'th, and 30'th days of each month!)
How to contribute?
Upvote the posts of our members (that I resteem)
Spread the word about our project.
To get your post resteemed, coment below with a link to your post or join our discord chanel https://discord.gg/GmWdE2E
---
New members
@sdd / @danizaharie / @amedeo / @asmaasema / @doctorcrypto
---
Curent SQUAD
@infohunter / @datcryptoguy / @metaposter / @medimind / @paradigmblog / @ahrakeen / @meshy / @dextrum / @shezar / @arondite / @martinwanderer / @nemojr / @ravenj / @awint / @paps / @johnquake / @jakebuensalida / @vidanatural / @sanasara / @sdd / @danizaharie / @doctorcrypto / @amedeo / @asmaasema and all other followers! Aaand maybe you? :)