Hello steemit again , i was busy for few weeks and now i will try to post more regular :)
First lets see for the october picture of traffic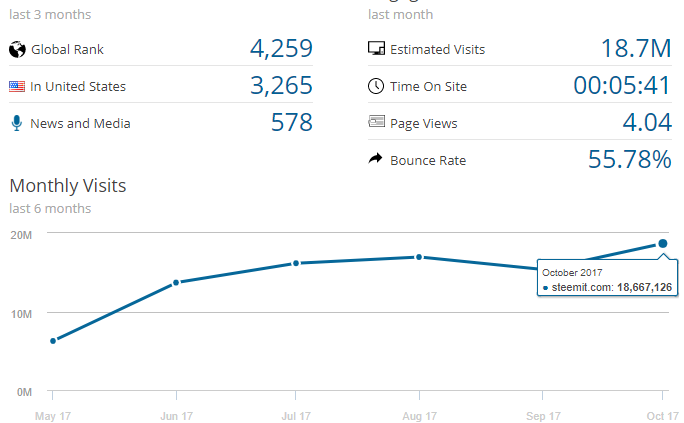 We are back to track to the moon :) traffic increased from 15m to 18,7m thats good increase, i hope in december we will beat all records because of Christmas . Now lets move to details: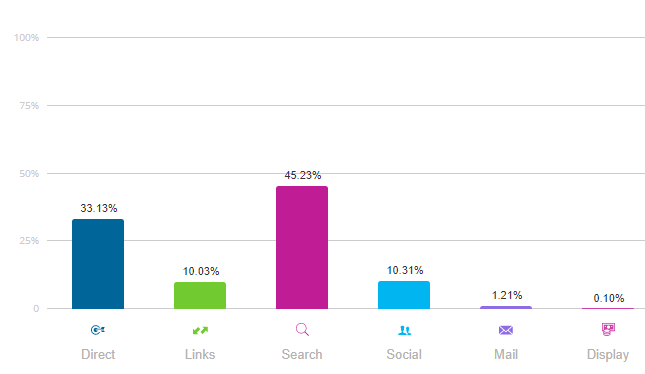 45% people come from google to our articles and its good (more people who are not associated with steemit will know us, only problem so far we got not so many keywords ranked but more and more content is created so this number will increase) 33% are regulars from bookmarks or who just type in address bar steemit.com ( regular steemians), 10 % comes from links like bitcointalk,busy.org and so on, and 10% comes from social networks . ( more details in picture number 6 , about social networks )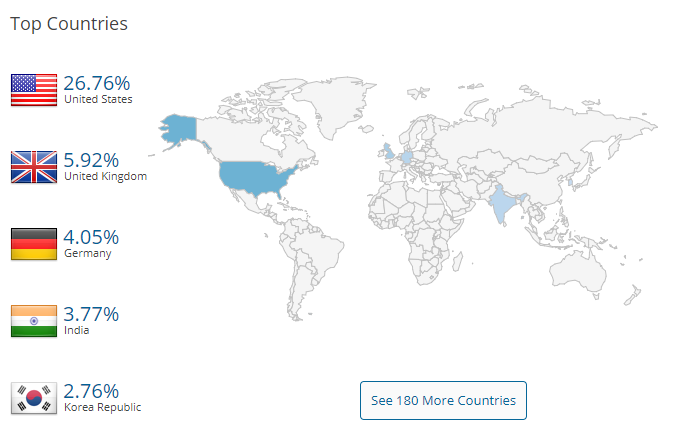 Now about countries:
top1. USA 26.76%
top2. UK 5.92%
top3. Germany 4.05%
top4. India 3.77 %
top5.Korea republic 2.76%
if we compare with august from my last report
United states 28.6 %
United kingdom 6.12 %
Germany 4.58 %
Canada 3.12 %
Korea republic 2.90 %
Canada now not in top5 ! and india moved to top4 plus us and uk lost some % , more and more countries participate in steemit and its more and more worldwide!
Now about some keywords: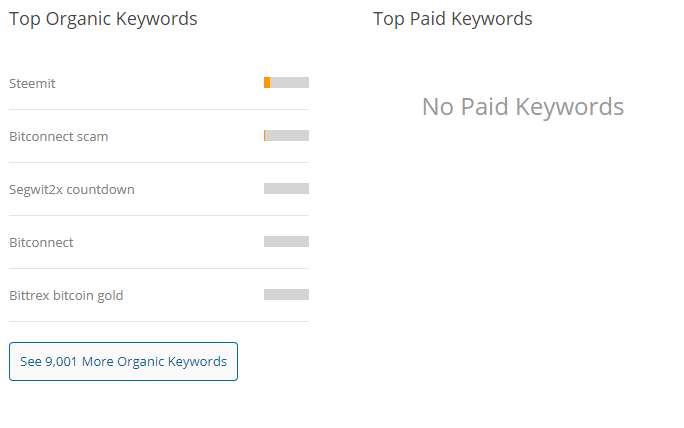 As you can see we got many articles about bitconnect and other cryptos so many guys from crypto world come to steemit to know is bitconnect scam or not, i hope in future we will be like wikipedia more focused on all topics!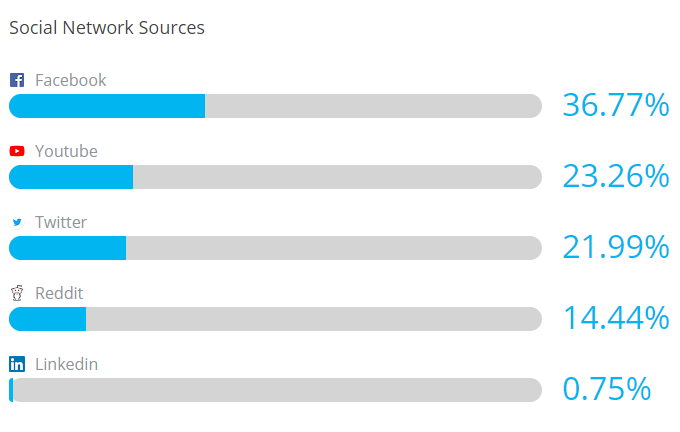 Now lets move to social networks we got:
Facebook 36.77%
Youtube 23.26%
Twitter 21.99%
Reddit 14.44%
Linkedin 0.75%
and we compare with last period:
Facebook 41.23%
Twitter 20.52%
YouTube 20.17%
Reddit 16.07%
VKontakte 0.52%
Its good what linkedin started to bring more % plus youtube taking down twitter and last month i see many youtube bloggers joining steemit and starts promoting here their videos too.
Now i want to show about busy.org because its too part of steemit blockchain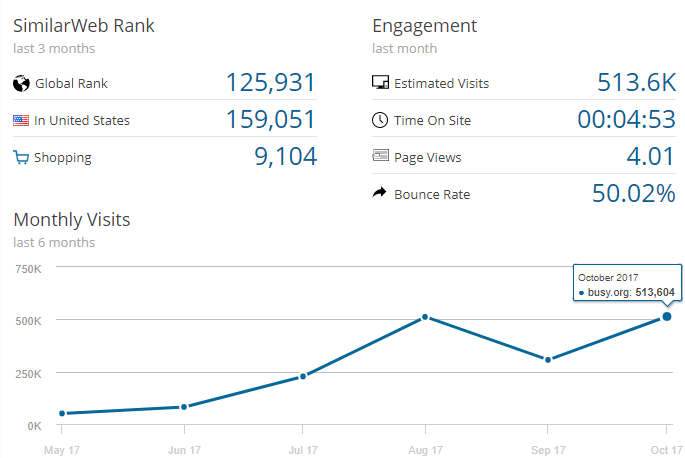 as you can see busy.org is growing too and with new features like design,search,upvote value showing and so on , i see it will grow more and more!
Overall this last month was nice because we need to move and move forward not to stay in 1 place, if we not move forward then we will degrade. Hope you enjoyed this report;)