G'day Traders
STEEM has shown quite the impressive bullish run up today to what is now peaking at $3.5

This impulsive move to the upside is a continuation from the break of the downtrend shown in the larger time frame.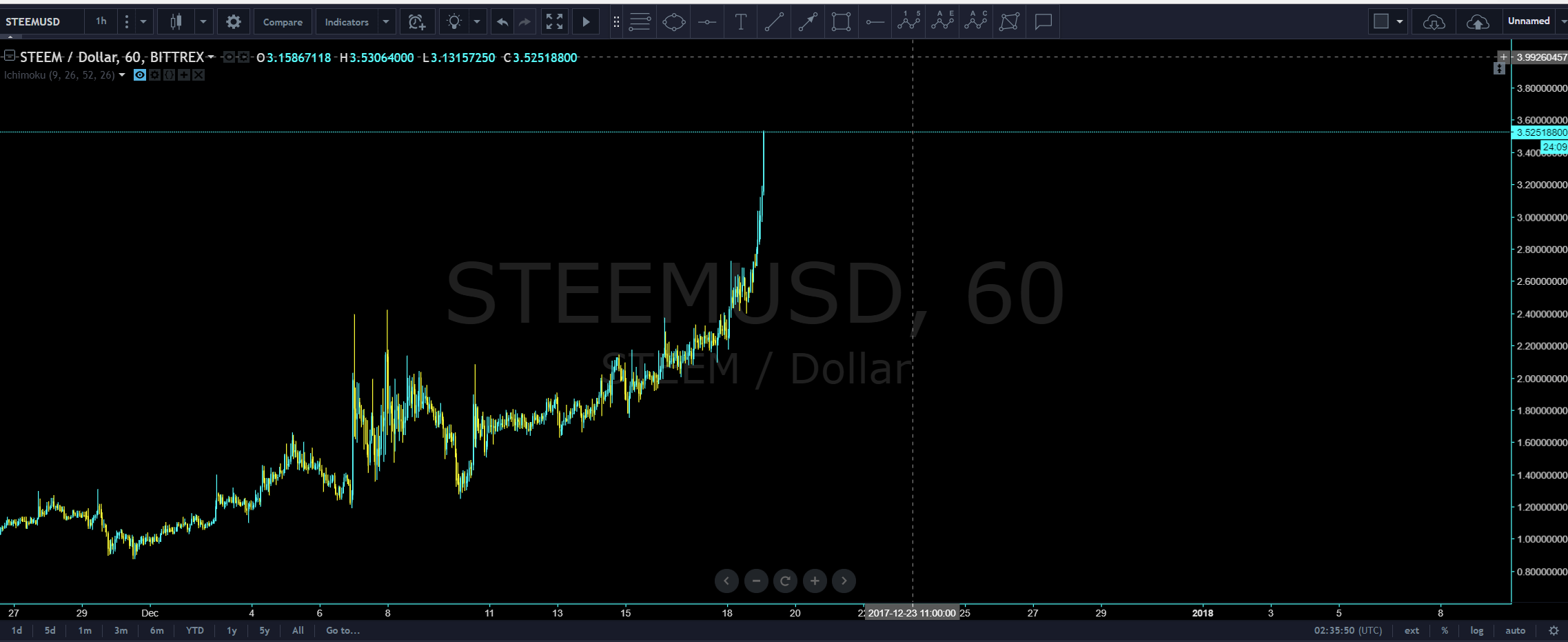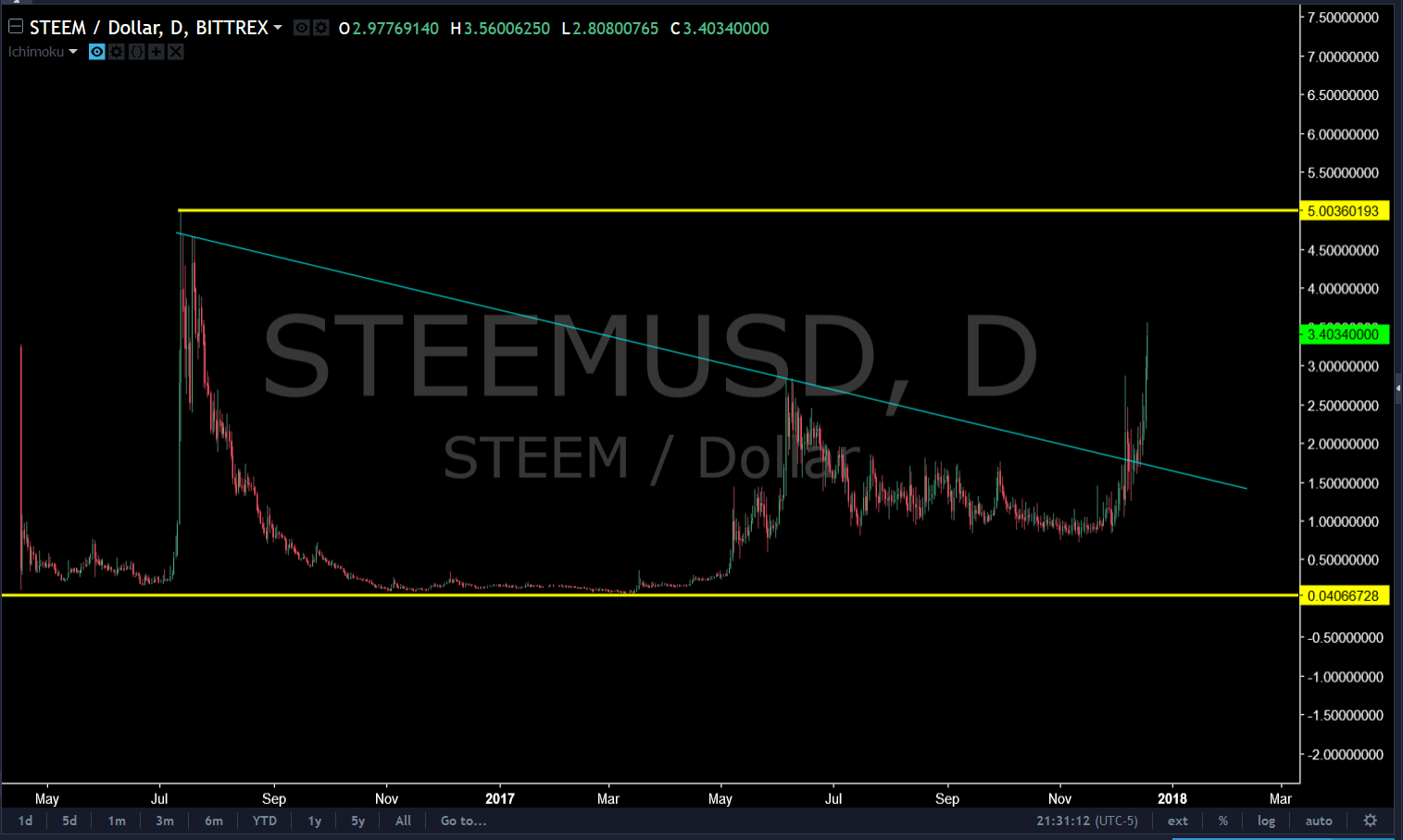 This bullish break of the downtrend (the blue trendline) may be what I hope is the start of a bullish impulsive move which shall be confirmed if we are to break the previous high in august at around $5. I have high hopes for this community and its value that it brings. Im looking forward to observing this pairs movements as this community continues to progress.
I certainly shall be looking forward to holding my investment in steem for some some time to come.
As some may say, "Hodl"
Happy trading
-@itsdanmark