Hi Steemians! Today I am going to tell you about a new exciting tool called steem translator designed by me. This tool is actually a chrome extension. You can use this chrome extension to translate to different languages you want. (Support this extension to get nonstop usage of this extension by upvoting this post or sending SBDs/Steem to @itwithsm with Memo "Steem Translator Support").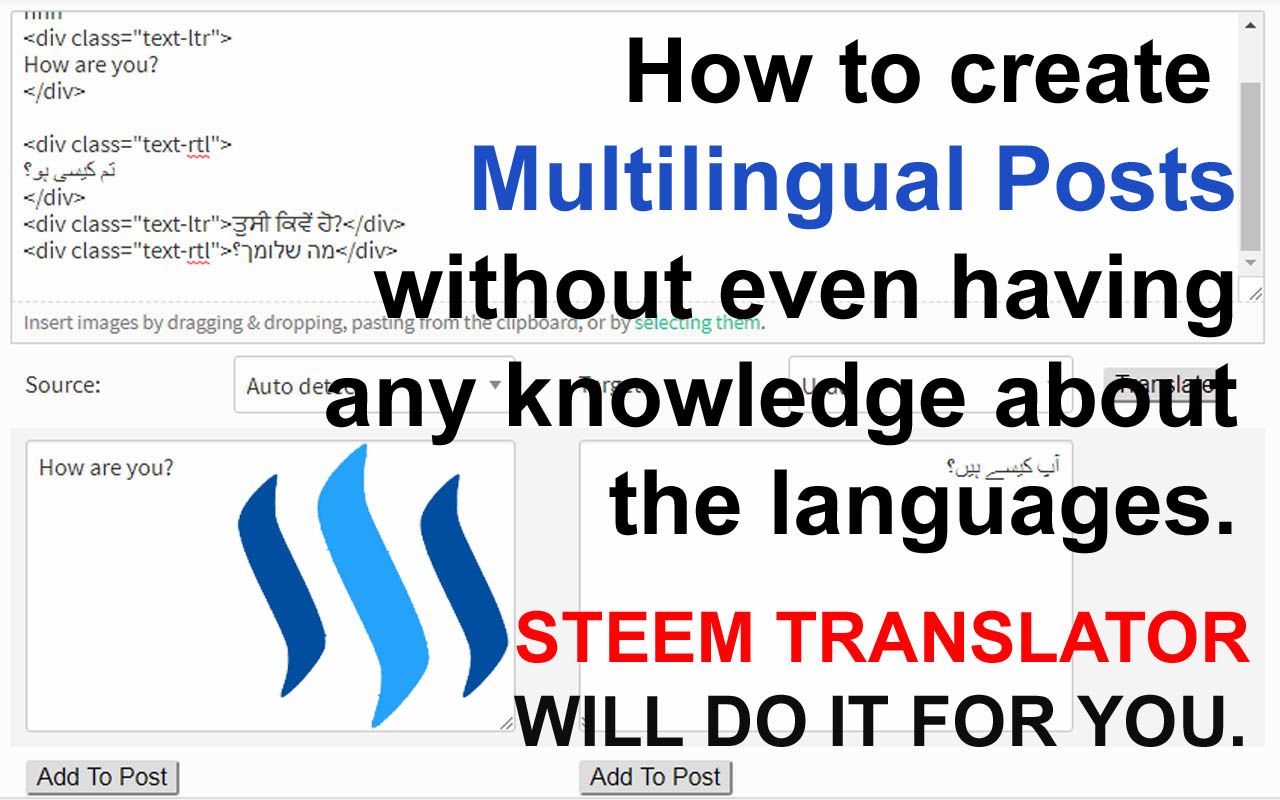 How to download Steem Translator:
Downloading Steem Translator is rather very easy. You can get this extension here:
https://chrome.google.com/webstore/detail/steemit-translator/fijgghnlciofngmcpjkkaibhdlgjllgk
Features of Steem Translator:
This extension can translate 73 different languages
The translated languages are in 100% html supported fonts. i.e. Steemit users will be able to easily read your post in any browser or steemit app.
Easy to use interface.
Auto embed buttons. The application has auto embed buttons. You will be able to add the translated language by using one click buttons.
Steem Translator automatically embeds left to right or right to left divs according to the selected or translated language.
How to use Steem Translator:
Once you have downloaded and installed Steem Translator, following interface will automatically add up bellow your posting area (on post designing page):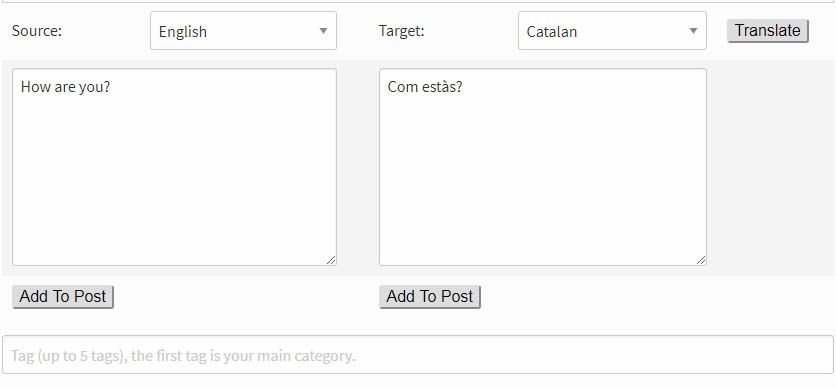 select a source language or select "Auto Detect" if you don't know the language.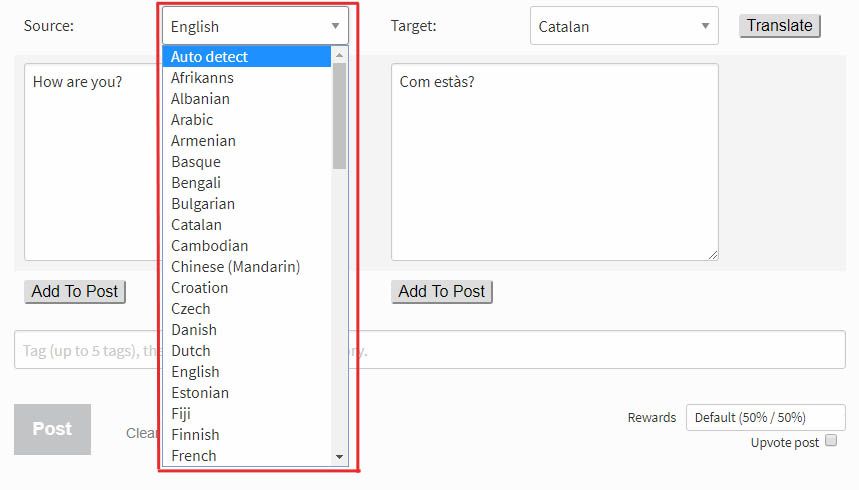 Now select target language from target drop down menu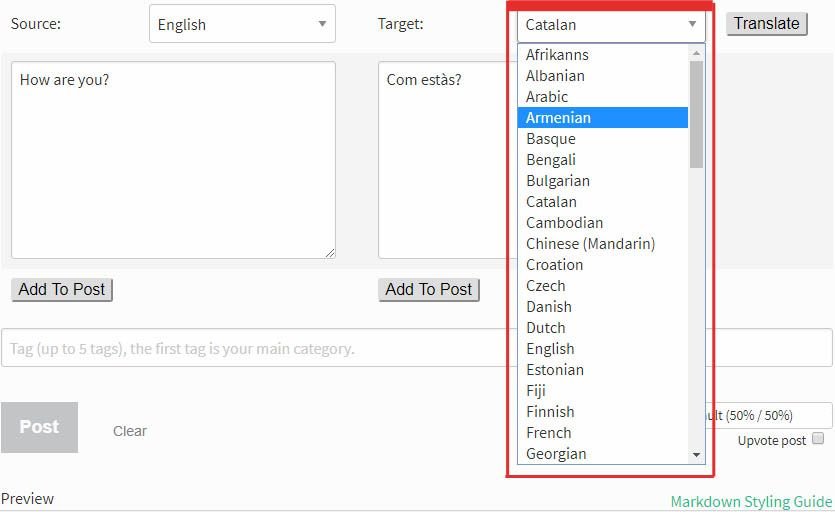 Now click on Translate button: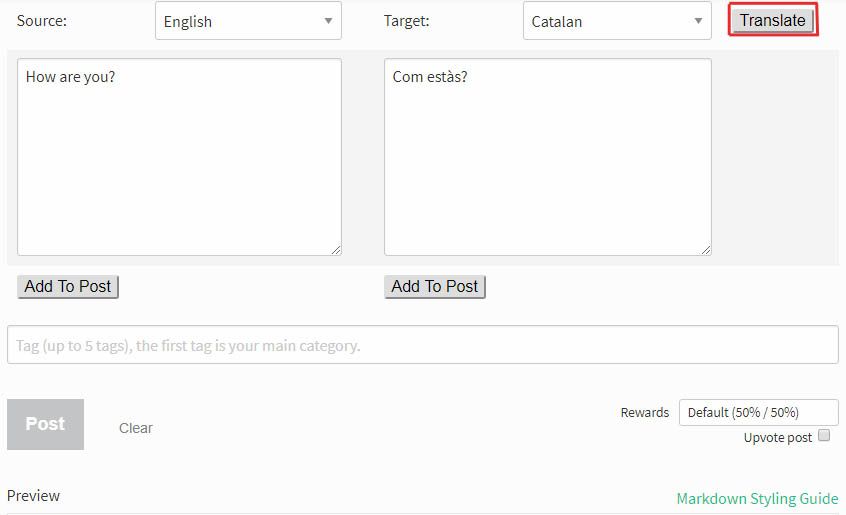 Now when you have translated to the desired language. You can add the text from "Input Textarea (Source Language Text)" or "Target Text Area (Target Language Text / Translated Language)" by just clicking the "Add To Post" Buttons accordingly: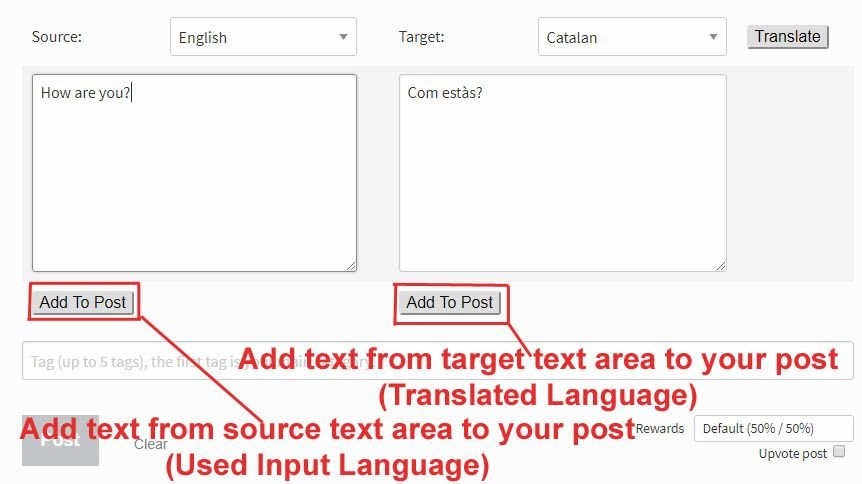 All ready to enjoy this exciting extension?
Go Ahead
If you liked my work and want this extension to continue serving you without any break, please upvote this post and support me by sending SBDs to @itwithsm with Memo "Steem Translator Support". If you need any sort of help contact us:
Discord Channel: https://discord.gg/QEv6HGT
website: https://www.itwithsm.com
---