Dear people of this beautiful community,
I would like to introduce myself and tell you a few words about my motivation to join Steemit, my interests, and dreams.
Few weeks ago, at my after-graduation party, a friend came to me complimenting my recent Facebook posts. He told me please check out Steemit, I bet you will like it! There was a word about posting anything you want and getting paid for it. This paying part didn't make much sense because I heard about cryptocurrencies so many times and never actually realized how it works. Being slightly drunk, I typed steamid in my cellphone notes and forgetting about it in a very few next seconds.
In the beginning of October last year I moved out from Zagreb to Heidelberg where I started working on my Master's thesis at German Cancer Research Center. For the last 9 months I was publishing (on Facebook) short monthly reports of my living abroad and research experience. Many of my colleagues from Croatia found it quite useful and started asking me for advice on how to find an internnship, where to look for an apartments, how to do your best on the Skype interview etc. Seeing that your experience helped someone was such an inspiring and beautiful moment for me especially because most of the time I felt like not knowing what I am doing.
So let's get back on the steamid story. Couple of weeks ago I returned to Croatia, graduated and all of a sudden I had so much free time! One afternoon I was goring through cellphone notes and remembered that social network my friend mentioned on the after-graduation party. I made an account. From the very beginning I fell in love with it's simplicity, friendly and smart people, and last but not least - username ivna (which is my name, nice to meet you!) was available.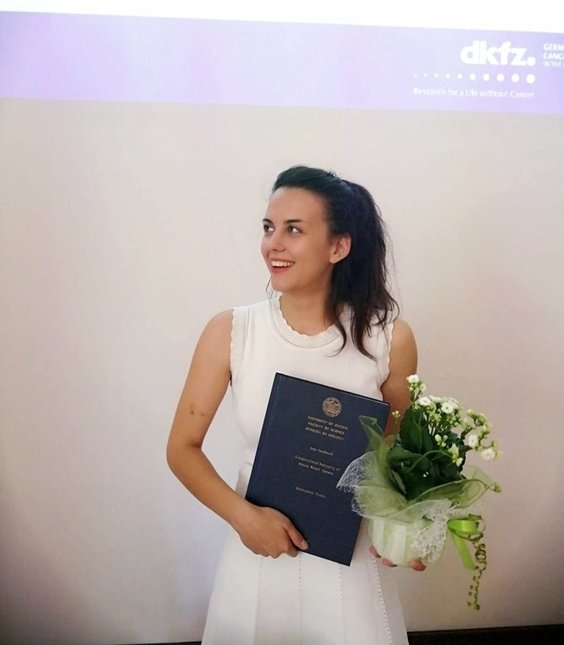 This looks like a safe place to write everything that comes to my mind, to share all kinds of experiences and to produce the content that will bring out the best of us.