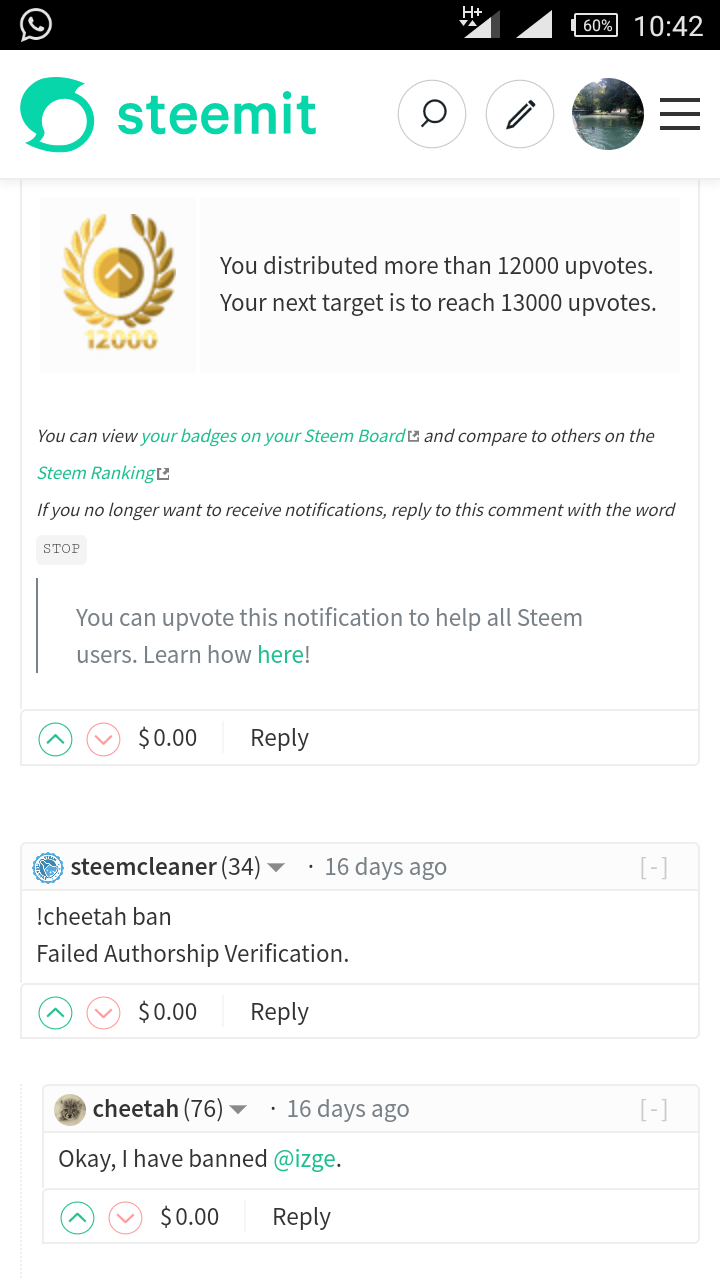 Is this a joke or something?
What right have the almighty cheetah, steemcleaner etc got to ban my account?
"Is it a must that i mention my steemit account on my other social media accounts? Don't I have the right to decide what i want to appear or not on my accounts?*
Are we now been policed on a decentralized platform? Is there a KYC policy on in here or something?
It would have been a little fair if my steemit account was reaping large amounts of sbd for being fake or something like. But even if I were fake, is it a must i made mention of my almost useless steemit account elsewhere?
I do not know the implementation of what the cheating @cheetah and his ilks do to my account and i don't want to know. As far as i am concerned, so far there is one user name @izge and that is me, yes me.!!!!
sincerely @izge