My Steemit Friends/Followers,Today One more post with big information about crypto.Ripple XRP thn Price Prediction a could see $5 for 2019. There are 3 Reasons are Following :-
Is this possible? Will Ripple reach back to its all-time high? Some experts have gone so far as to predict XRP to hit 5$ by the end of the year which would represent 15x ROI. Below we will look at three reasons why this possibility might be valid.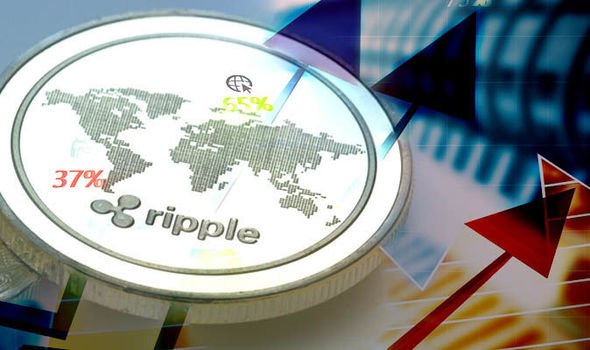 Adoption Increased By Banking Institutions :-
Ripple provides a blockchain solution which tries to solve almost the problems that have hampered the financial industry over the decades: slow transaction processing speeds, high transaction costs, and unreliability. Ripple also aims to make cross-border payments far more efficient for these large payment providers.Early success in showing these solutions is why major financial institutions have been quick to partner with the Ripple platform.
So far over 100 financial institutions who range from payment providers to banks have partnered with Ripple and are in the process benefiting from the many bloc-kchain solutions that the platform offers.Tthis effort we can provide instant, and secure cross-border money transfers within seconds, with end-to-end visibility over the journey of the payment"
Plans To Enter The largest E-Commerce market in the world :-
In a bid to ensure that the platform enters the largest E-Commerce market in the world, Ripple-Net partnered with Lian Lian International – one of the leading money service companies in China. LianLian has over 150 million registered users in China.
China has the largest E-Commerce market in the world. Last year its E-Commerce market contributed $672 billion out of the global $4 trillion. In 2018, cross-border E-Commerce transactions in the Asian country are projected to surpass $1.32 trillion.
This explains why LianLian International saw Ripple as the perfect partner to help support the huge number of global payments sent through the country's E-Commerce market. By joining Ripple-Net, the company is set to receive real-time E-Commerce payments, invoice payments, and cross-border remittances.
LianLian would use Ripple's xCurrent, a settlement solution that offers end to end tracking and power cross-border transactions between the US, Europe, and China. LiaLian is one of the largest money service companies that serves the Chinese E-Commerce market. Each year the company processes billions in payments between consumers and merchants including the likes of Ali Express, Amazon, and eBay.
What makes this move significant for the Ripple platform is that xCurrent which is the platform's enterprise software solution will dramatically increase efficiency. And, in the process, open doors for a larger volume of transactions between consumers and merchants in China or other markets.
Ripple has also stated that an announcement is forthcoming where it will partner with "many banks" in Germany.
Now The Fastest Transaction Processing Platform :-
Visa used to be the fastest company when it came to global financial transaction speeds until recently. A number of system updates on the Ripple platform have seen the platform overtake the top position.
Before the system update, Ripple could handle only 1,500 transactions but now can process up to 50,000 transactions per second. This is over double the number Visa can handle with 24,000 only. This makes Ripple the fastest transaction processing platform in the world.
Now corporations can subscribe to the xRapid package offered by Ripple and make quicker and safer transactions. The package will also help drive down the cost of currency exchange and global settlement since XRP and fiat currency fit like a glove and a hand.This will save companies and their customers millions of dollars each year.
My Technical Views :-
Short-term, we're seeing some support on XRP price. The chart below shows that support, with the next resistance line at $.41–which the chart author sees happening potentially in the next week or two. If it can break that resistance, in the short-term, I hope see prices shoot up past $ 3.30 to $.5.
@jainlove
Regards :- Lovely Jain
Guru Goutam Financial Services