STEEMIT - [SEARCH TREND REPORT JANUARY 2nd, 2018] - Goodbye Centralized Social Media Platforms!!
The number of people that know about and use cryptos increase every day, naturally, the demand will make them more and more valuable! That's why it is important to keep track of the public's awareness on the subject!
---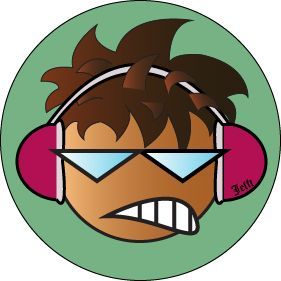 What
The figure below shows how popular the following words are on Google's search engine over the past year:
Blue: Steemit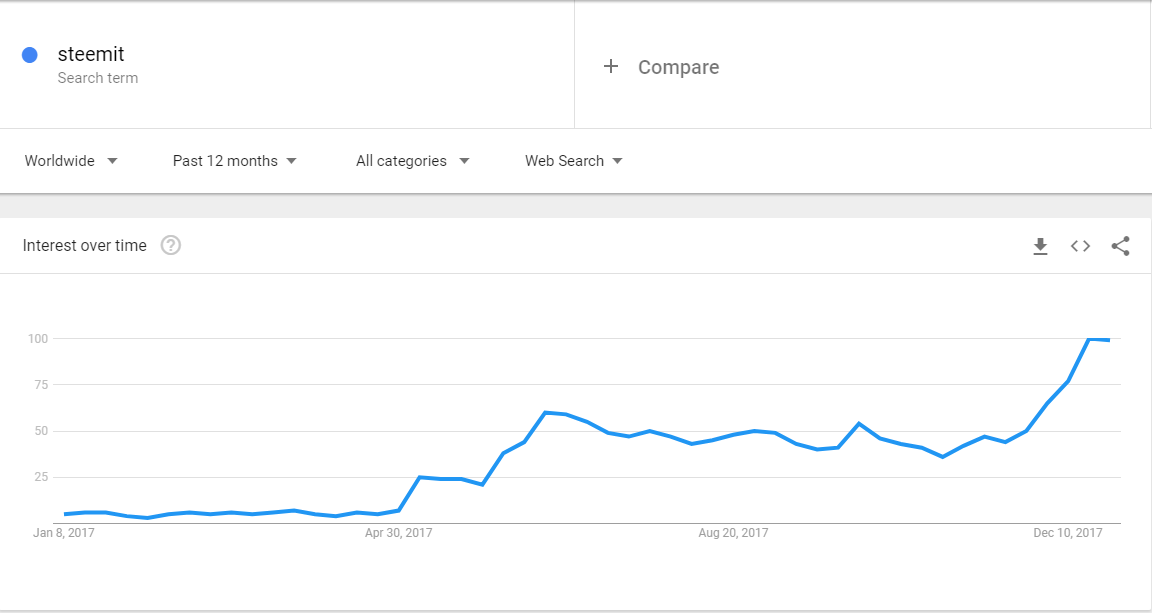 The numbers represent the amount of search interest in the subject relative to the highest point on the chart for over the span of a year.
A value of 100 is the peak of search popularity (100%) and a value of 50 means that it is half as popular (50%). Similarly, a value of 0 means it was less than 1% as popular as the peak.

Why
The chart continues to show a significant upward trend in Google's search!
If you have been following my posts, you will know that we have been expecting this trend for a long time now! Search trend correlates significantly to the price of Steem because it means that the platform is gaining more exposure, more users and therefore more demand for the Steem currency! This ultimately correlates with the increase of Steem price! which is most important for us whom are invested in this decentralised platform.
This is a graph of Steem's value, as you can see it directly correlates with the amount of interest the platform is getting from search engines!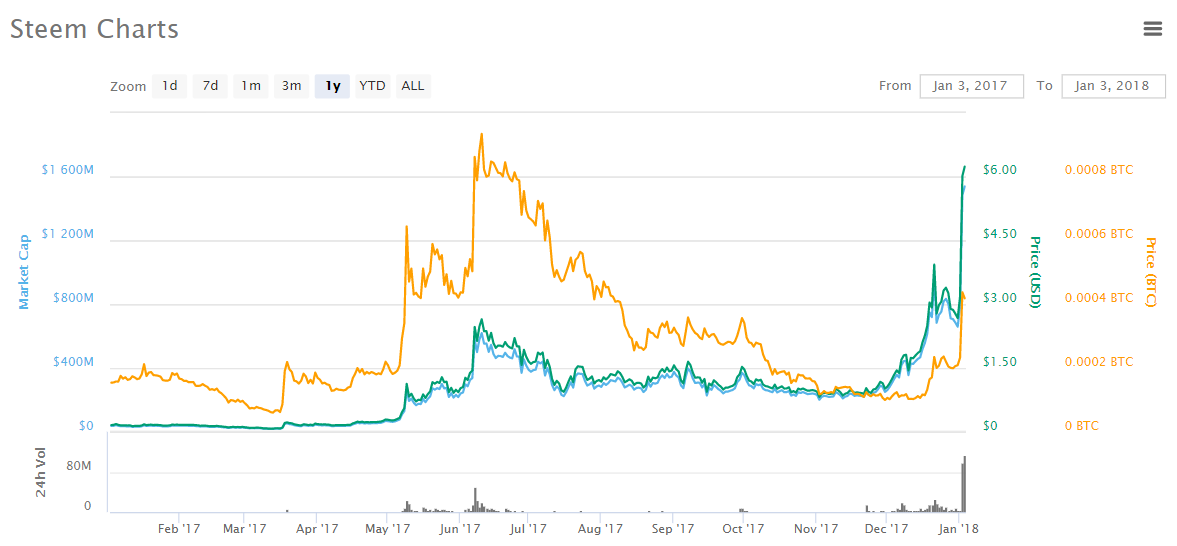 Steem is still a social media platform in it's infancy, all of you reading my post are still considered early adopters! We will surely see significant growth and changes in the near future especially with the realease of Smart Media Tokens. Stay tuned Steemians! We will crush traditional centralized social media platforms in no time!
---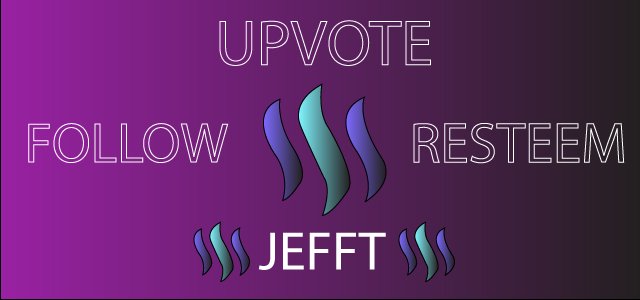 Thank you guys once again for reading my post!!
Please upvote, resteem and follow me :) @jefft