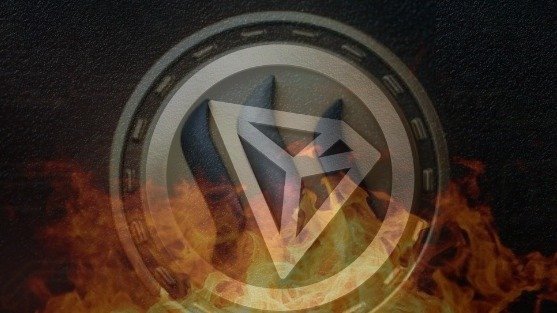 ---
Best Author
This will be for the individual who has consistently produced the highest quality posts.
Their posts might be on any subject.
I must confess that this was a difficult decision for me, since in Steemit we can find hundreds of valuable authors, in a variety of trends. So scouting for the best author was not an option.
Thanks to the fact that I am always reading posts from a diversity of authors who write in English, I have had the opportunity to get to know the work of several incredible writers up close.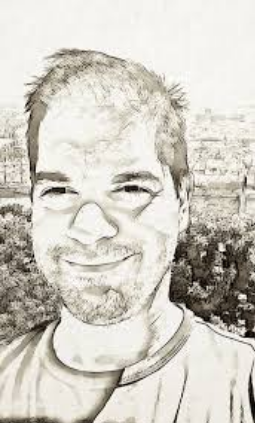 For this category I decided to nominate @achim03. Faithful Steemian who never hesitated to bet on the success of Steemit, even in the times when many left the platform.
He writes about cryptography and always tries to share his knowledge with his readers. He always makes proposals so that his readers can monetize.
One of the first articles about Tron published on Steemit is authored by him (more than 7 months ago):
He is constantly making proposals so that the Steemit ecosystem is strengthened and users can discover all its potentialities.
Since he is aware that many people try to generate a stable income through social networks and in many cases they do not succeed, @achim03 shares his own experiences, giving advice on how to achieve monetization and have a stable income on the platform Steemit:
Step 2: Get a return on your stake
As soon as you have collected at least 100 Stemm, you can start to earn a return on this stake. You can't predict how much you are going to earn from your posts, but you can predict the return on your stake.
Step 3: Use the return on your stake as a regular income
If you follow steps 1 and 2, you will get a regular payout from your delegation and your tron stake. This will be your regular income. At the beginning it might be a good idea to reinvest this income to make your stake grow faster.
Source

Best Contributor to the Community
This will be for the person who has made the greatest contribution to building the Steem community.
For this category, I had no hesitation in selecting my nominee.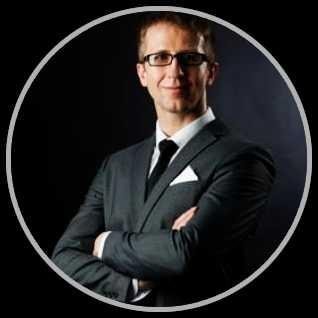 @crypto.piotr is by far the biggest contributor to the development of the true concept of what a Community should stand for.
He has managed to organize a large number of users around the community with the highest growth rate within Steemit: Project Hope Community.
I have known Piotr for almost three years and I can assure you, like most of the people who know him, that he is a tireless person, who only strives to make the "feeling of community" grow and take root within Steemit users.
Through a unique ecosystem, he has achieved economic sustainability that allows him to financially and regularly support a group of users who perform specific functions within Project Hope.
He has also achieved the personal growth of community members, supporting their academic training, diversifying their knowledge and vocabulary in non-native languages.
He promotes interaction among community members, establishing the exchange of comments as one of his policies, which is warmly welcomed by all members. This encourages community sentiment which is projected throughout the Steemit ecosystem as Project Hope members have learned its vital importance.
With his incredible ability to socialize and empathize, he has achieved the delegation of valuable Steemit users, and making intelligent and efficient use of that VP, he manages to distribute and diversify the rewards on a daily basis among all active members who make life inside and outside of Project Hope.
For all these reasons, I have decided to nominate @crypto.piotr for this category as Best Contributor to the Community.

Best Community
This will be for the most active and successful Community.
It is undoubtedly the community with the greatest projection within the Steemit Ecosystem.

More than 3.5K subscribers.
This is easy to say, but it is the product of many months of effort and community work.
Constantly maintaining contact with hundreds of users, bringing them the message that the formation of Communities is where the true strength for personal and collective growth lies, is an activity that can be exhausting.
However, when we look back and appreciate the path traveled and the fruits that we have managed to achieve so far, the feeling is gratifying.
I am a co-founder of Project Hope Community. Initially, together with @crypto.piotr we started with an idea, a dream. Valuable members soon joined who believed in the project and gave their best to achieve common goals.
Project Hope has managed to put into practice many of the mechanisms of the Steemit Ecosystem that promote its growth:
Curation Trail.
Delegation / Passive Income.
Non-Powerdown Campaing.
More than 200 Active Post Weekly.
---
The topics we address at Project Hope are:
technology,
steem and steemit,
blockchain,
artificial intelligence,
machine learning,
cybersecurity,
gaming (on blockchain)
as well as:
economy,
business,
marketing,
psychology, social media etc.
Thanks to the high-quality work of our members and active subscribers, Project Hope has become a go-to site when you want to read these types of articles.
In the comments section of each post, you will always find interesting dynamics that greatly complement the content of each article.
---
Self-Sustainability
Project Hope has managed to develop its own self-sustainability system. It is the same authors who designate part of their rewards to a fund that allows us to operate.
Dividends are transferred weekly to the delegators and with the voting power, the curation is guaranteed to all members and subscribers, thus achieving one of the largest and most efficient distributions of rewards that any other community can achieve in Steemit.
---
Humanistic Character
We are constantly concerned about the welfare of our members. We have managed to give financial aid to help solve medical situations for some of our members or their families. Thus taking the power of the community to a new level, even outside the blockchain.
Increasing the level of education of our members is also part of our priorities. For this, we organize working groups who receive formal education from certified university professors.
Currently, 8 of our members are receiving weekly English classes with the idea that they can hold videoconferences in the future medium-term. The costs of professional fees are covered by an academic training fund provided for it.
---
We will be very pleased to answer any questions or concerns about the operation of our community, as well as make any verification that the @steemitblog and @girolamomarotta team consider necessary.
We put at your disposal our Discord server:
https://discord.gg/QNjGzYS
---
---
---


Web Site | Telegram | Discord | Instagram | Twitter | Facebook | Youtube