Dorado is a revolutionary use of technology that has earned it a place as the next "Uber" on blockchain for all on-demand deliveries. Founded in 2014, it is a fast growing company although it owns no fleet and has raised over $4million in capital and over $50million in sales across 6 countries.
The clients on the Dorado platform so far is currently over 1 million with over 4 million in orders. In the past 3 years, it has grown exponentially by 6227% so any $100 invested 3 years ago would now be worth $6227. Dorado aims to help transform the way goods are being moved. It makes it easier for anyone to have just about anything delivered on-demand.
Dorado's goal is long term and that is why it is locking its token for 3 years. Its co-founder Jonas Karosas explains this as "Our goals are long term development of Dorado platform. To prove this, Dorado Team and Founders will lock their tokens for 3 years. We are building a global on-demand delivery leader and for us this is not a "Let's see how this goes"- kind-of-thing." This helps settle some of the fears around blockchain being a momentary passing fad. The promise of stability and security is beneficial to all the stakeholders involved – its investors and users.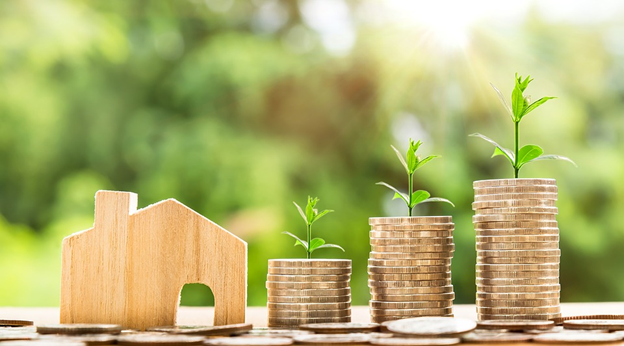 Uses of the Dorado Token
The Dorado token is also not just a one way street. There are multiple uses and benefits to it not just as a stake but also to reward loyalty in customers. Those who contribute to the platform stand to gain and increase their wealth through Dorado tokens.It can be used as a payment method between clients, couriers and businesses on the logistics platform.
The token is also the only way there is to access the exclusive discounts and platforms that come with the platform. The businesses on it can use it to pay for ads and the courier services can also receive bonuses in form of tokens.
The Dorado tokens create a network effect among the users of the platform, bringing them together and ensuring they work together beneficially for all.
These help to spur loyalty in the users of this platform and aligns all its different stakeholders around its aim of creating a truly next-generation on-demand delivery company.
The community behind this product is as important as the product itself and this is why it is essential to ensure that all of them benefit together.
This token is also a stake for the business, clients and couriers involved as it gives them an investment benefit in this not just limiting them to being users. In addition, it gives them access to functions that can only be gotten through such ownership.
In addition to all these, the token generates active participation, increases utility within the system and helps onboard new users.
Dorado History
This company is backed by a history of success in other companies as it started out as Foodout before branching out into this newer side of itself in Dorado.
Dorado is a way to transform how people are able to order, make deliveries and receive their delivers combining the latest in varying technologies. It uses all the best stuff from artificial intelligence driven chatbots to delivery services, drones and robotics. This innovation, creativity and modernisation is a revolutionary use of today's leading technologies.
The current infrastructure, operations, and big data gotten from Foodout's long history and millions of orders has proved useful and informative for Dorado's work as it has helped shape its reinvention of these services. This tool has reworked business inefficiencies usually dependent on the human factor with the cool use of technology.
Jonas Karosas, the co-founder of Dorado explains this in his own words stating that "Using our own research, big data and proprietary expertise, Dorado is developing tools that will change the way we choose, order and deliver goods. Modern lifestyles demand a much more tightly integrated service - nowadays almost anything can be ordered through apps and messengers lightning-fast, but the delivery industry has been too slow in adapting to these changes. This is where Dorado steps in with vision to be the catalyst of a major change"
What Makes Dorado Special?
There are a number of plus sides and major wins about the Dorado ICO. These include the fact that it is thriving in a $215 Billion Global On-Demand Delivery Market earning it the comparison to Uber for last-mile deliveries. The extent of Dorado's potential worth makes this one of the best and fastest growing industries. It is a truly promising market currently at $215 billion USD and expected to go way beyond it.
Dorado is so successful because it has no global competitors which is a chance for many across the world who missed out on the opportunity to invest in other companies such as UBER. For many interested parties in the world, this is a big chance to invest in a winning deal.
It is also the only current app for hyperlocal deliveries. It also uses the amazing technology of artificial intelligence chatbots. These chatbots are able to analyse the complete history of a client's previous orders based on time, location and context of the order. Following this, it can then use advanced preference analysis and recommendation to come up with something the customer should like based on this historical information. This intuitive ability and technology makes is another winning strategy from this team.
It combines all the important technologies of a logistics platform, with blockchain, drones, robots, artificial intelligence and more to create the next generation of delivery services. This not only demonstrates an impressive and innovative use of technology, it also shows that customers are interested in this as there are already millions of orders made. The hyperlocal logistics platform uses blockchain technology to connect its clients with the local couriers, drones or robotics they need to make the deliveries that are required. These tools make it possible to any item from any store or restaurant, quickly and efficiently. This is super beneficial to businesses and just about anyone who needs these kinds of services.
Dorado's web and app platforms are new, creative and in tune with today's digital world and society. The sophistication of thought and technology that has gone into this company and brand has not eluded these essential tools for reaching their clients. Through these platforms, thousands of stores are able to get the logistics services they need. With a lot of stores already on the platform and millions of orders to boot, there is no better demonstration of its workability and realistic service.
These platforms allow quick searches and orders to be made from the best providers in the area. This is not restricted to any one kind of service but goes from food and restaurants to pharmacies and groceries.
Dorado guarantees customers can get just about anything they want with a few taps and in just a matter of minutes while being a fantastic business opportunity for investors.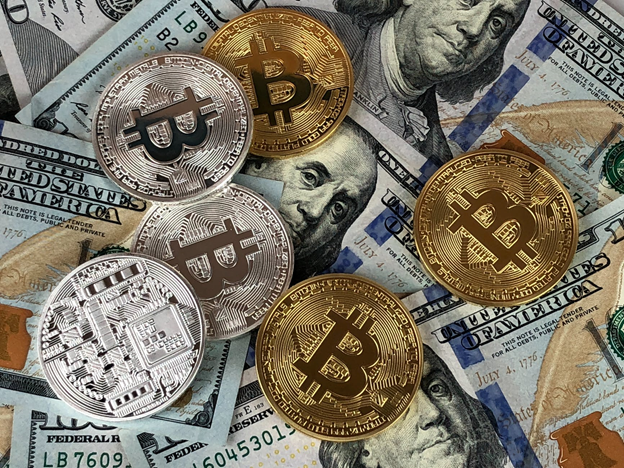 Vital Token Details
Token Name: Dorado
Token Symbol: DOR
Soft Cap: 3000000 USD with 3450 ETH reached in 5 hrs
Total Tokens Sold: 200 Million
ICO Participants: Over 13,000+
Platform: Ethereum
Token Type: ERC20
Price in ICO: 0.1000 USD
Hard cap: 76,500 ETH
Tokens sold across over 115 countries
Exchanges: DOR is tradable in HitBTC
Accepted currencies: Ether, BTC, Litecoin and fiat currency credit cards
The Dorado Team
The Dorado ICO is backed by excellent leadership and expertise with a team of over 200. Its Board is made up of Xiaochen Zhang, the President of the Blockchain Frontier Group; Pedram Assadi, Head of Operations at Uber Eats (Middle East); Tomas Martunas, Chairman of Foodout Group and Managing Partner of Goldfishfund; Vladimir Kholyaznikov, Co-Founder and Chief Executive Officer of KupiVIP; Ignas Mangevicius, Blockchain expert and Co-Founder of Edgeless; as well as Volodymyr Kryvko who is a Managing Partner at Chernovetskyi Investment Group and Board Member in various companies.
Beyond its board, the Dorado team has expert management with Jonas Karosas as its Co-Founder and Chief Executive Officer. Other members of the team are Tadas Cekavicius, the Chief of Business Development; Evgeny Tikhomirov, Co-Founder and Chief Operating Officer; Erfan Hesam, who is also Co-founder and Chief Innovations and Logistics Officer; Mykhailo Daniuk, the Chief Technology Officer; Valdas Vėgėlė, the Chief Financial Officer among others. More information on these and other members of the Dorado Team and management are available in its whitepaper.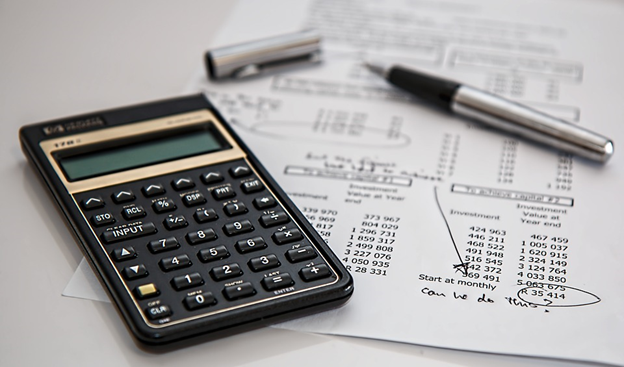 The Dorado Business Model
Dorado uses a business model that combines a fully functional, practical and experience based operation with inventive and emerging ideas. Important elements of the Dorado business to note include:
The Commission: Dorado uses a commissioning system that charges commission per transaction fee. As a platform which offers not just logistics but also listing and advertising service, it is able to charge what is referred to as a Business Commission Fee. The Dorado Commission Fee is 20-30% on orders from businesses.
These spans every kind of transaction including those for delivery, tech platform and support. This is best explained in Dorado's whitepaper where it breaks it down for easier understanding that "if a family orders a dinner for 30 USD, the restaurant makes the food and we deliver it. The restaurant gets to keep 70% of the total bill and we take 30% (10 USD); therefore, both parties profit." This is practical because every party in the process benefits without feeling cheated. This is an essential part of business interactions replicated by the company.
The Delivery Fee: Every delivery business charges a delivery fee from customer but the important factor is how high or low this fee is. The fee should not be so high that it overshadows the customer's need for that product or service nor so low that it does not profit the logistics company or business to provide it. In the Dorado ecosystem, this fee varies depending on the particular market, service or product involved. It however ranges between $2 to $5. This aligns well with this guiding principle on delivery fees as it is low enough to encourage clients to still make their orders order while it goes on to guarantee an additional stream of income and revenue. This demonstration backs up the Dorado understanding of and track record in business.
Listing fees: As already mentioned, Dorado offers listing services which is separate from the logistics services. This means that it also charges for business to be listed amongst its top 3 results when a customer searches for particular service providers as this means that they get more exposure and will be seen more than their competitors. By most accounts, this also translates to receiving more orders and makes the extra transaction fee almost insignificant when compared to what they gain in return.
Premium advertising services and 3rd party ad services: Dorado also charges extra to businesses who wish to get even more exposure by its additional promotion on marketing channels. Through this, they can get more exposure on a wide range of any of the other platforms or Dorado's medium. While the business gets more exposure, Dorado gets revenue. Dorado is also able to benefit from 3rd party ad services such as Google AdSense by making maximum use of its platform.
More Information
You can find out more information on the Dorado official website or its other platforms. You can also chat with a support agent on the website, keep in touch and follow the latest updates and developments via
• Bitcointalk https://bitcointalk.org/index.php?topic=2859020.0
• Facebook https://www.facebook.com/Dorado-ICO-316447595542205/
• Twitter https://twitter.com/Dorado_ICO
• Telegram https://t.me/doradoico
• Reddit https://www.reddit.com/r/DoradoICO/
• Medium https://medium.com/@doradoico
• Telegram https://t.me/doradoico
• LinkedIn https://www.linkedin.com/company/dorado-tech/
• YouTube https://www.youtube.com/channel/UCqp1aa9ZU5SRwh5JWP_qY1Q
The roadmap is also available online.
Although the Dorado ICO is now finished, there is a lot more to look forward to and watch out for. This is a growing business that is sure to continue innovatively engaging its stakeholders.