Today main news is that Starbucks Chairman Howard Shultz said they have plans of adding cryptocurrency payments in their shops.
The thing that shocked the most was - he said - Bitcoin is not one of them as its not currency of the future.
In 2015 Starbucks made an app that allowed to purchase coffee and get points through it. Maybe this is where crypto payments will take place?
Full text: https://www.cnbc.com/2018/01/26/starbucks-schultz-a-digital-currency-is-coming-but-wont-be-bitcoin.html
So since they like blockchain, dont like BTC for micropayments (obviously for now) why dont we try adding STEEM there?
Fill The Form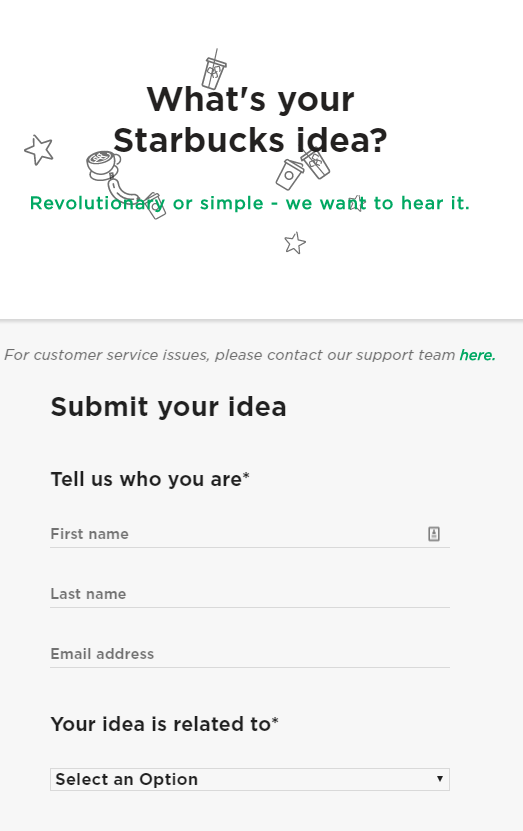 https://ideas.starbucks.com/
You never know what can come out of this. Spreading awareness of STEEM cannot hurt and to do so - you do not need much time,