And Jesus said, Father, forgive them for they know not what they do Luke 23:34
On the cross before Jesus died He spoke seven words. The question may be asked: why seven- not more or not less? John Hagee in his book The Seven Secrets, page 27 has this to say about the number seven: "I have been particularly interested in the number seven, which is the number of perfection. Think about how this number appears throughout the Bible. These are seven days of creation in Jesus prays for his persecutors
And Jesus said, Father, forgive them for they know not what they do Luke 23:34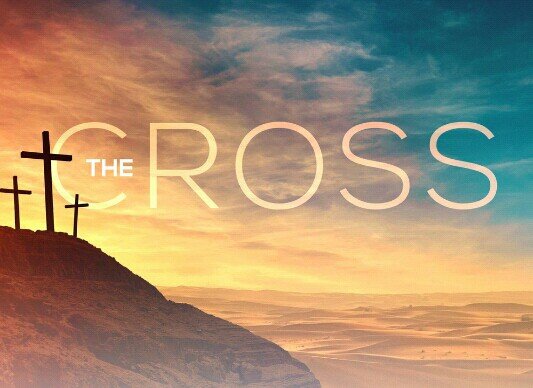 On the cross before Jesus died He spoke seven words. The question may be asked: why seven- not more or not less? John Hagee in his book The Seven Secrets, page 27 has this to say about the number seven: "I have been particularly interested in the number seven, which is the number of perfection. Think about how this number appears throughout the Bible. These are seven days of creation in Genesis. These are seven feasts in Israel, which prophetically reveal the future. There were seven cows and seven ears of corn in Pharaoh's reflecting prosperous years and years of famine.
Seven is a number of perfection, that's faultless, without defect, free from any flaw. It means the words our Lord spoke on the cross were perfect, without any defect and free from any crack.
In most Ghanaian societies, the last words of a dying person are taking very seriously. In some areas the last words are valued more than a written will, and society is very much interested in such last words. The words could be a curse or a blessings. In some instances the words have lasting effects. A typical example of Isaac to his twin children - Esau and Jacob (Genesis 27:1)
Let us notice the manner in which Jesus began His prayer:
Father: After all the pain and suffering that He had gone through, His faith and His Father was unshaken. He still believed that God, His Father, was on His throne and would do the best thing for Him. On His blackest, deepest hour, Jesus' Faith shone like a star in the darkest sky. He looked up and prayed to Hos father.
The first word may be divided into two(2)
The first part is
"Father, forgive them. ......."
If we consider the word, then the obvious question to ask is - for who did Jesus pray? The answer to this question is that question is that Jesus did not pray for Himself. He prayed for the soldiers, the religious leaders, the mob who lad said earlier on "crucify Him" (Mark 14;`5)
In this prayer, we see the great loving heart of Jesus, for as He Himself says in John (15;13) - " Greater love has no one then this that someone lays down his life for his worst; when He had been rejected and subjected to unspeakable shame. In His death, He thought of His murderers and prayed for them. Our Lord was on the cross, practising what He had preached "love your enemies and pray for those who persecute you" (Matthew 18:21,22) He had told His disciples that they should forgive seventy seven times.
To be continued Genesis.