Buwan ng Wika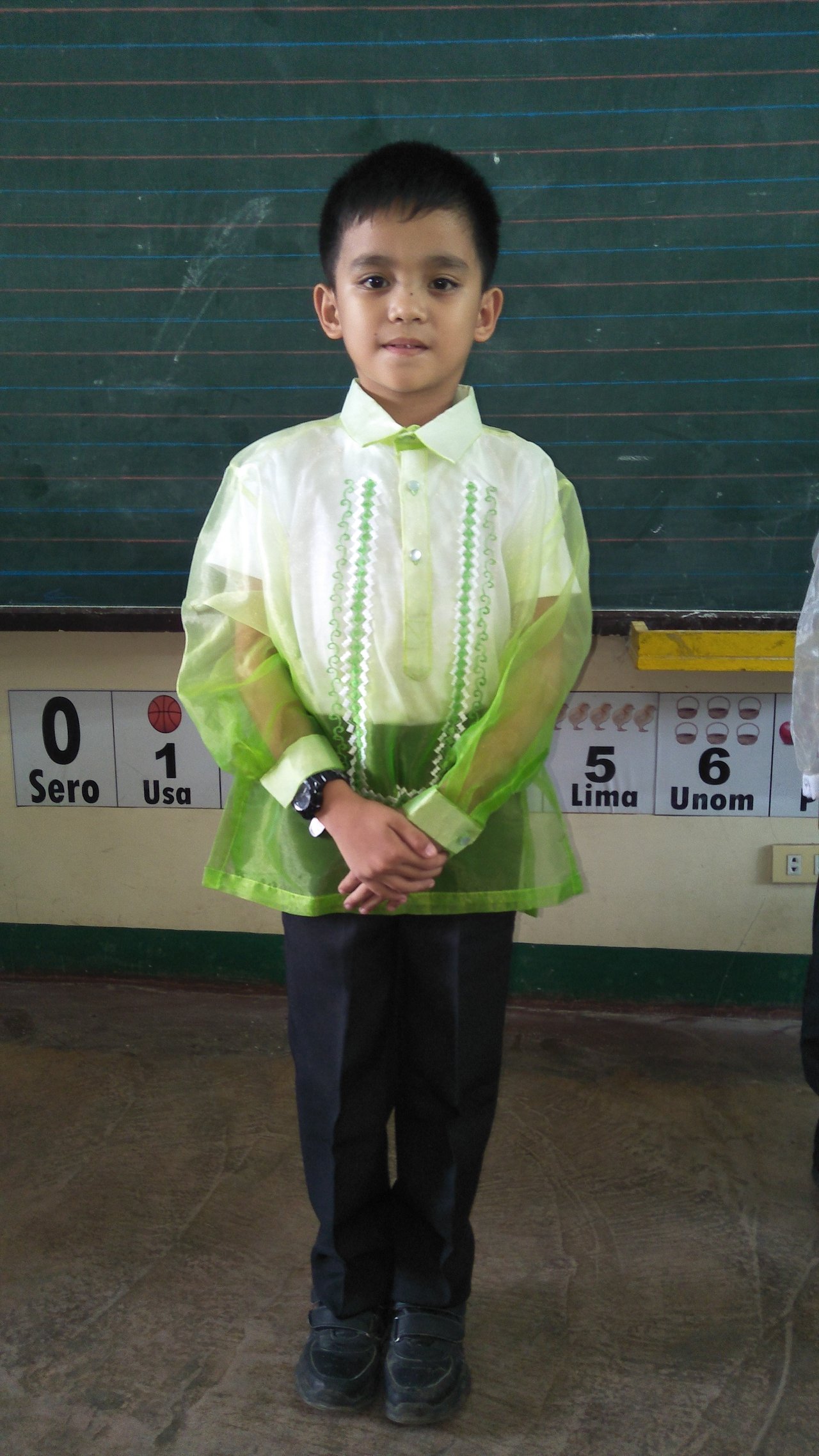 The Philippines used to hold a week-long celebration, from August 13 to 19, every year, until President Ramos declared it should be month-long starting 1997.
Philippines – Is it Buwan ng Wika (National Language Month), or Linggo ng Wika (National Language Week)?
The latest ruling in terms of assigning a National Language celebration in the country, Proclamation 1041, says we should have a month-long celebration.
Signed by President Fidel Ramos in 1997, the proclamation sets a Buwan ng Wika celebration every August. This celebration is to coincide with the birth anniversary of former President Manuel Quezon, known as Ama ng Wikang Pambansa, who was born on August 19, 1878.
Before the 1997 proclamation, however, the celebration was limited to a week. For the longest time, the country celebrated Linggo ng Wika, which started August 13 and ended on August 19, Quezon's birthday.
In 1955, President Ramon Magsaysay signed Proclamation 186, which set Linggo ng Wika every August 13 to 19. He moved the celebration from the March-April schedule originally set by President Sergio Osmeña in 1946 and 1954.
Magsaysay moved the dates since the original celebration is a period "outside of the school year, thereby precluding the participation of schools in its celebration."
In 1988, President Corazon Aquino signed Proclamation 19, which ratified the celebration of the Linggo ng Wika every August 13 to 19. The week-long celebration was observed until Ramos extended it to a month starting 1997.
source: (https://www.google.com/amp/s/amp.rappler.com/newsbreak/iq/66090-buwan-ng-wika-linggo-ng-wika-celebration)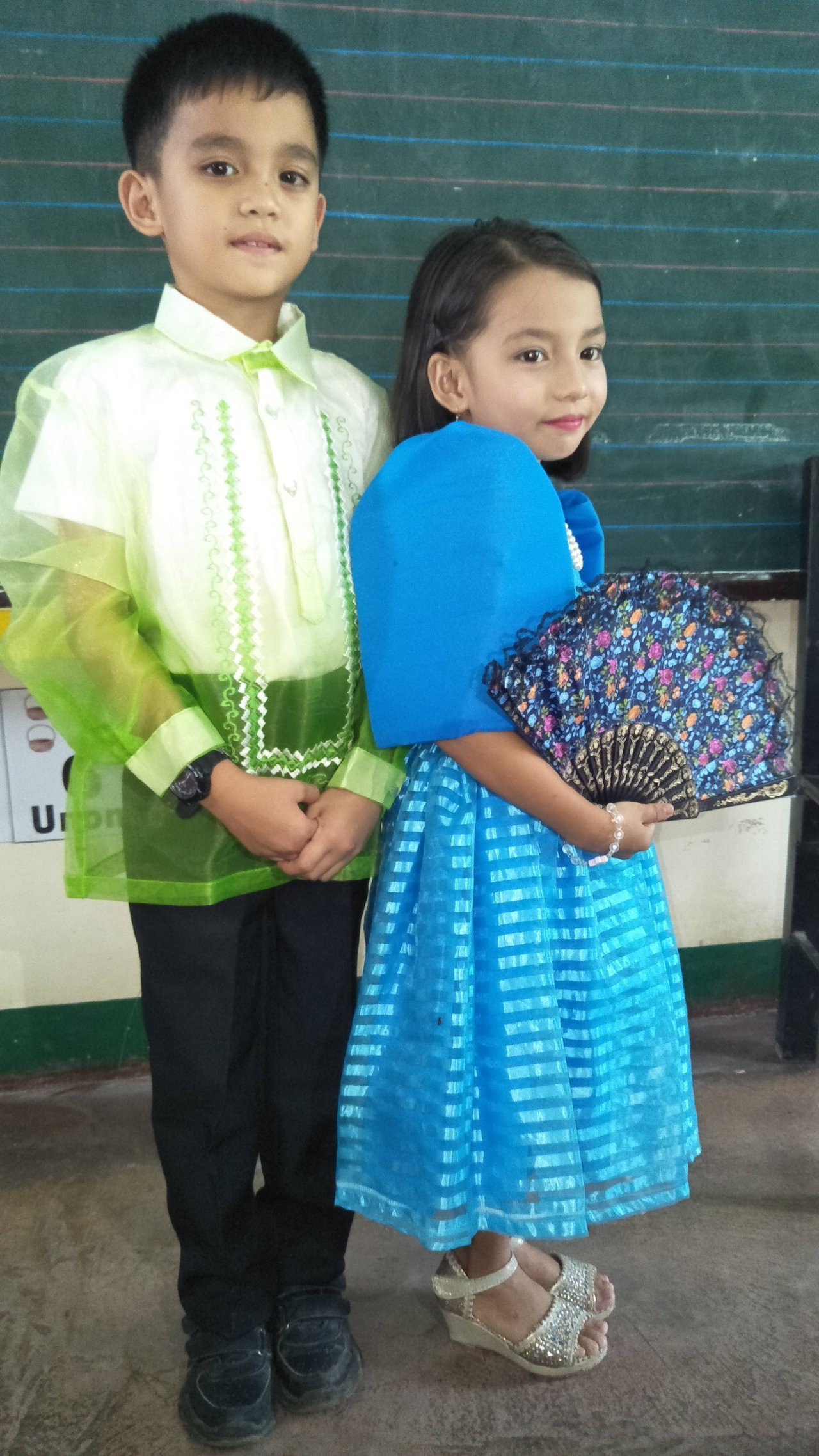 -It will celebrate every month of august. And all of the Public schools & Private schools here in the Philippines they will celebrate the BUWAN NG WIKA or LINGGO NG WIKA.
And all Filipinos they will spend time for it specially the students and the parents, who will busy preparing for their Costume like Filipiña & Barong Tagalog.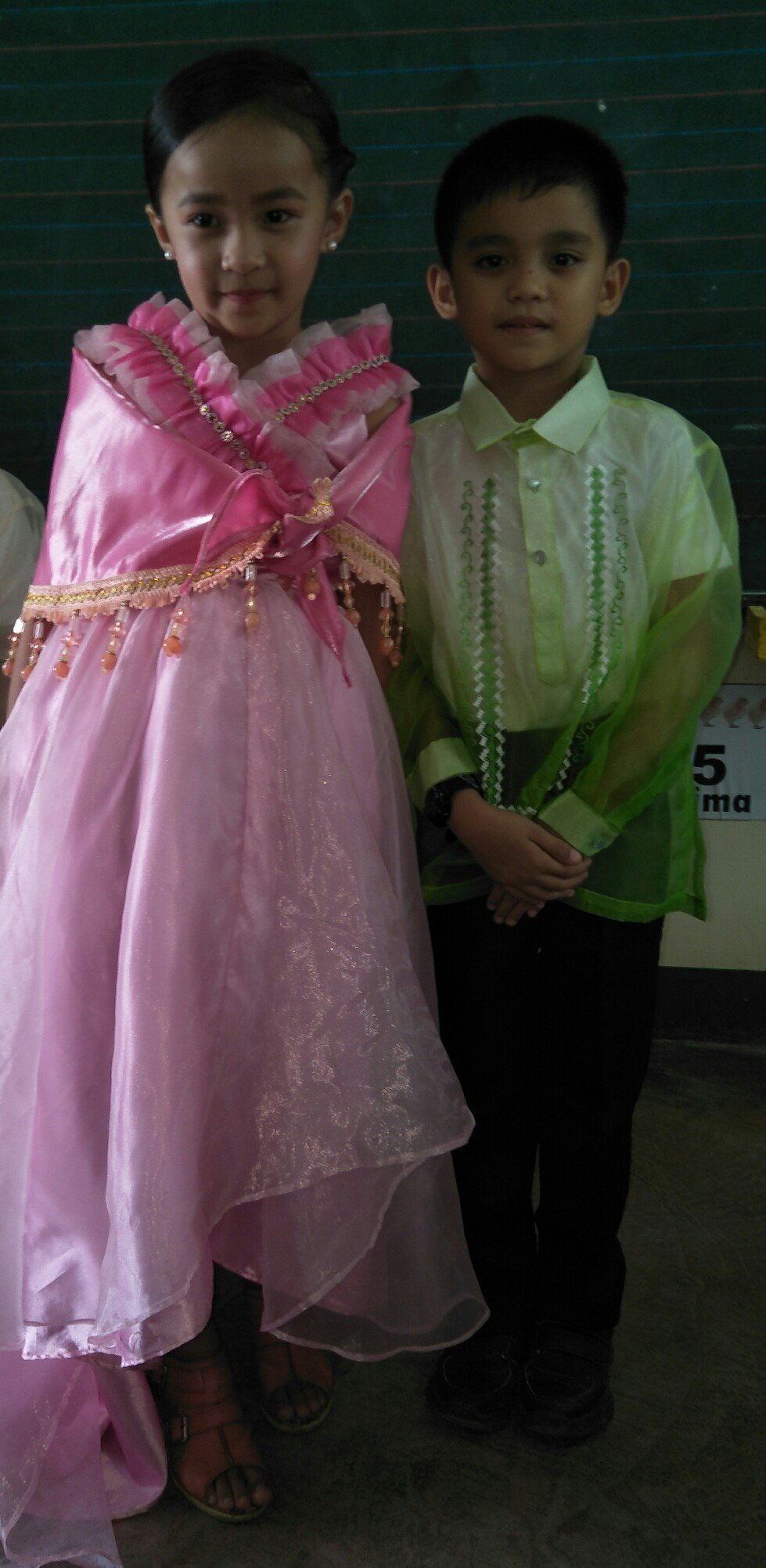 This is my son Cyril and her classmate charmaine.
That all for today. Hope you will like it.
Thank you😉