So this post will be a little brief but I believe it needs to be said, yesterday (and many other days) I have had my post(s) targeted by a few 'spammers' / 'bots' / 'other' who use the commenting sections of your posts in order to try and promote their own content or gain 'followers'. This post will serve as a "WHAT NOT TO DO" and will Put you (especially Minnows) in the mindset of a dolphin / reader in what we look for in terms of content and how to avoid "Getting b**** slapped by a dolphin/whale"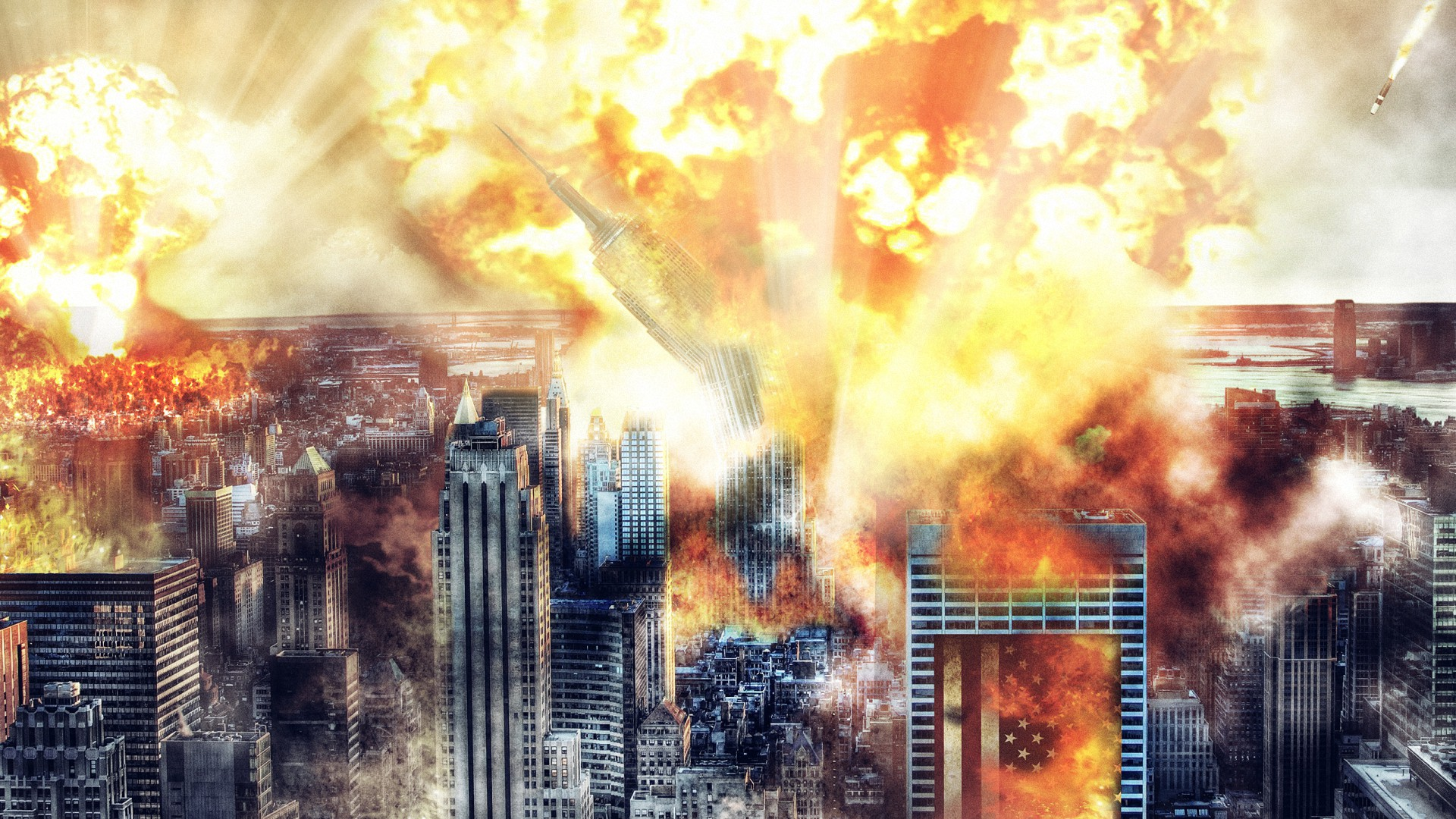 Source
Most of us original Steemians know (and if you read a quick 5 minute starter guide to Steem you will to) that this kind of behavior is incredibly shunned upon and usually gets these posts 'flagged' as such behavior is just intolerable and disrespectful, If you don't know this by now, basically DON'T DO THIS.
TLDR Note: The comments section of posts should ONLY be used to discuss the post itself and NEVER to promote your own content or profile.
Nevertheless the person in question goes by the name of @ivylifestyle and you can check out @kid4life 's post on a few other details Here, but the feud with Ivy all started with me, and I will post my images of my 'war' with this spammer, that has basically left his account in ruins. So take note new Steemians, if you ignore the basic premise of how Steem works and you do not look up a guide on fair use and posting then this could happen to you. (Although for me personally, I try to give as many changes as possible).
---
1.) So It all started here:

This comment was on my post titled "What is Quantum Weirdness?" about Quantum mechanics, I thought "damn not another one", as he had made no effort to even reply with a relevant response, so as I usually do I think:
"Hmm, if he's done it to me, I'm sure he's done it to others and if so then he needs to learn his lesson and have the advertised content flagged (as the content advertised should not be worthy of earning payout)."
---
2.) So Next I checked through his comments to find: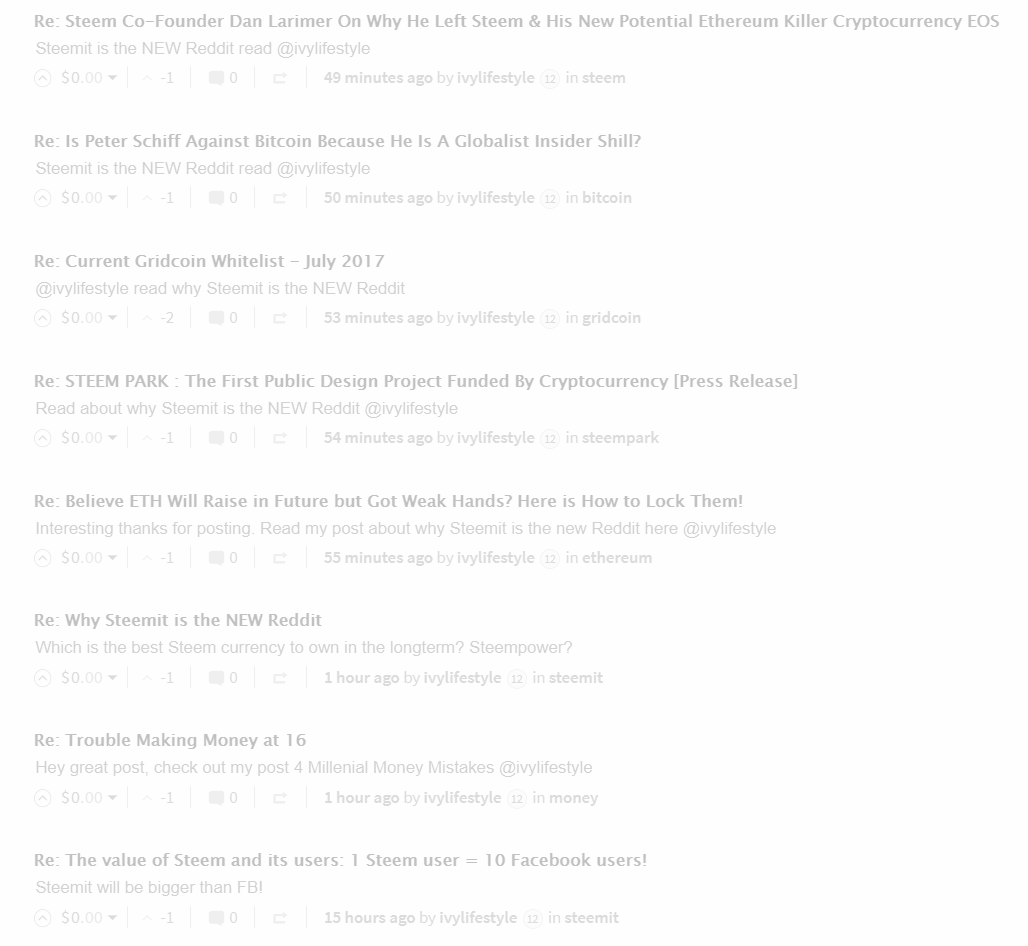 Lo and behold, he's done it many, many times, excessively, so as I do I flag all comments and any posts that he's advertised. You can't see from the image, but he started off with 21 Reputation and by the time I was done flagging his posts he was down to 10, and today he's down to 9 from additional spamming posts.
---
3.) Nevertheless as I always do, I make an effort to try and 'Convert' the departed and try and change their ways by explaining where they went wrong: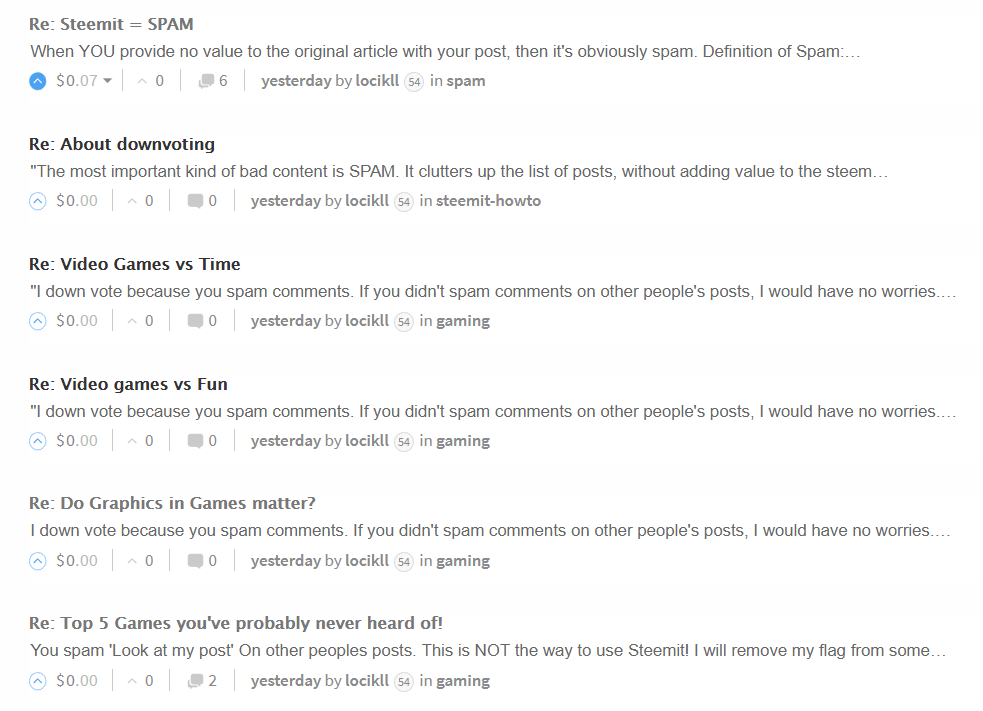 In fact I went to considerable effort with this guy, I think in total I've written about 10-15 comments discussing the issues and explaining, where all he wanted to do was throw mud and to call the system a "Scam" and a "Pyramid Scheme" (The top was self-upvoted because he downvoted)
---
And there we go, eventually a few people joined suit like @paradoxofchoice, @kid4life, @thatsweeneyguy and quite a few others, trying to explain how the community works but nevertheless he kept going, moving from comment spam into post spam, I mean look at this pile of shit: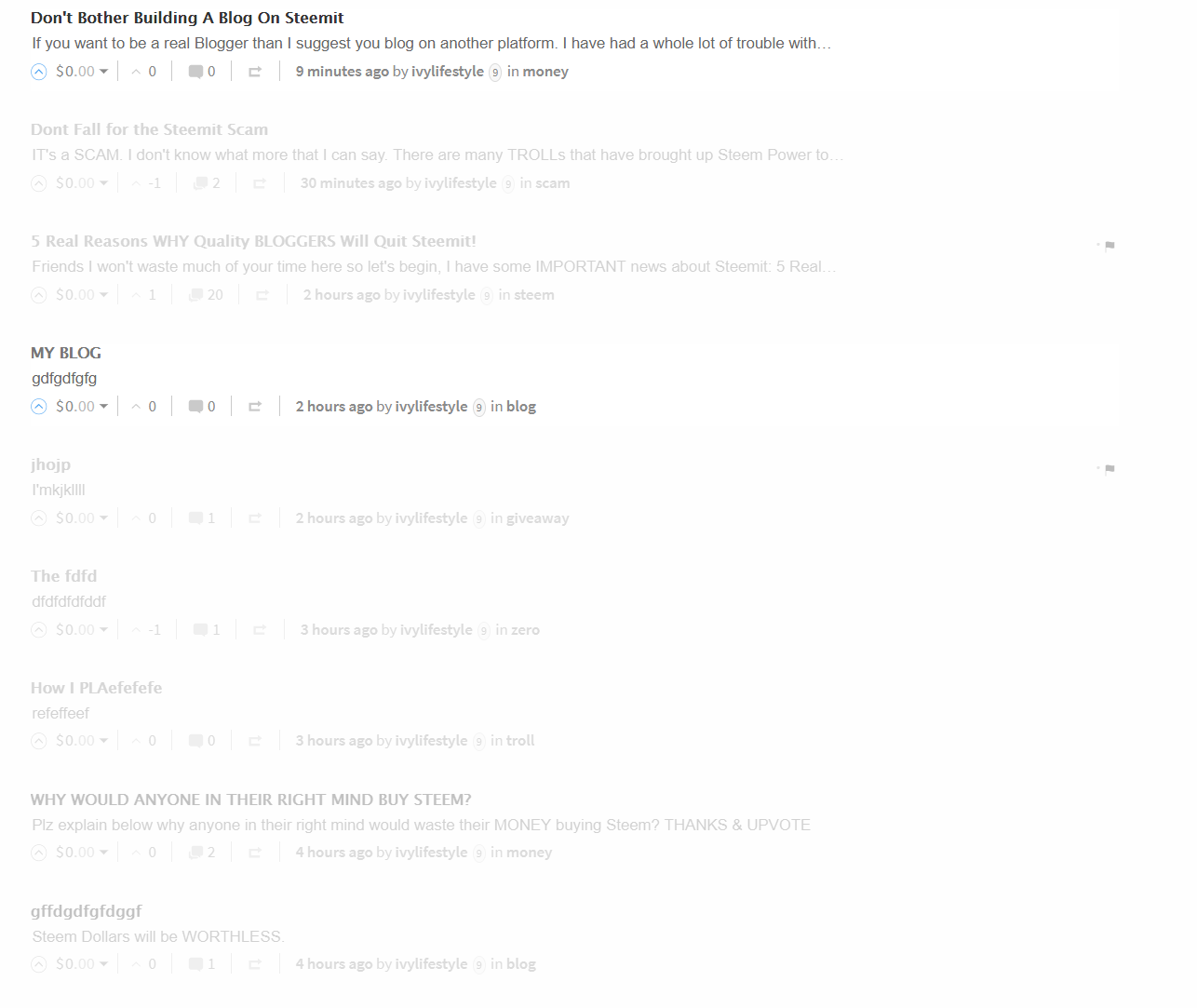 I am really glad about how a lot of the Steem community bands together to fight this sort of behavior, as it would be a very terrible thing for the future of Steem if this kind of behavior was allowed (and we didn't fight to protect the respect and reputation of the community), Steem rewards good posts and discussion, not spamming and advertising on other peoples posts. If you want to get ahead on Steem, EARN Respect, it doesn't come overnight and will take you time to build up, Believe me when I say this: NO ONE WILL RESPECT YOU IF YOU SPAM.