This is a post dedicated to @thecryptofiend, who I'm sure most/many of you are aware of. I'm doing this not because he needs it, but because he absolutely deserves it!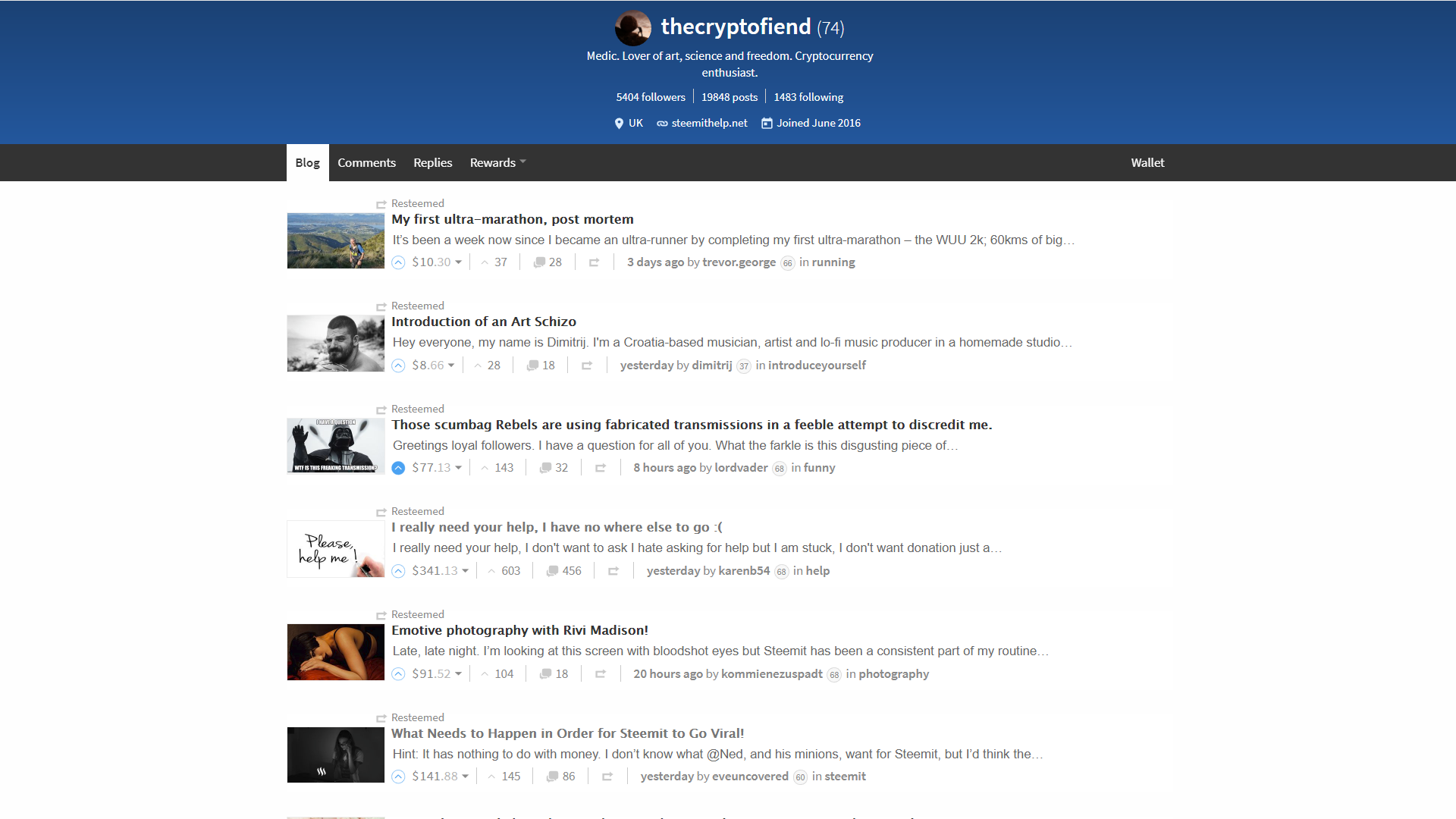 I've been following thecryptofiend ever since one of my first posts, a month ago was up voted by him and resteemed, I was surprised that a 'whale/big-dolphin' would notice someone so new.


---
The Steemit community is really a beautiful community when it comes about caring about fellow members, and we often up vote posts when/if we have the unique opportunity to help someone in need. However thecryptofiend takes it much further and has actually donated multiple times any spare Steem to people who need it, below are just a few examples of his incredible altruism:




That's just shy of 2500 Steem in 2 months (and has increased dramatically as of late), which is pretty damn awesome and all I can say is thank you for being so awesome to those in need within the community!
---
There are many other things that thecryptofiend has done (and continues to do) in order to improve the Steem community as we know it, as I've mentioned before he will often up vote content from newer members that he deems well made and will also resteem it if it's that much better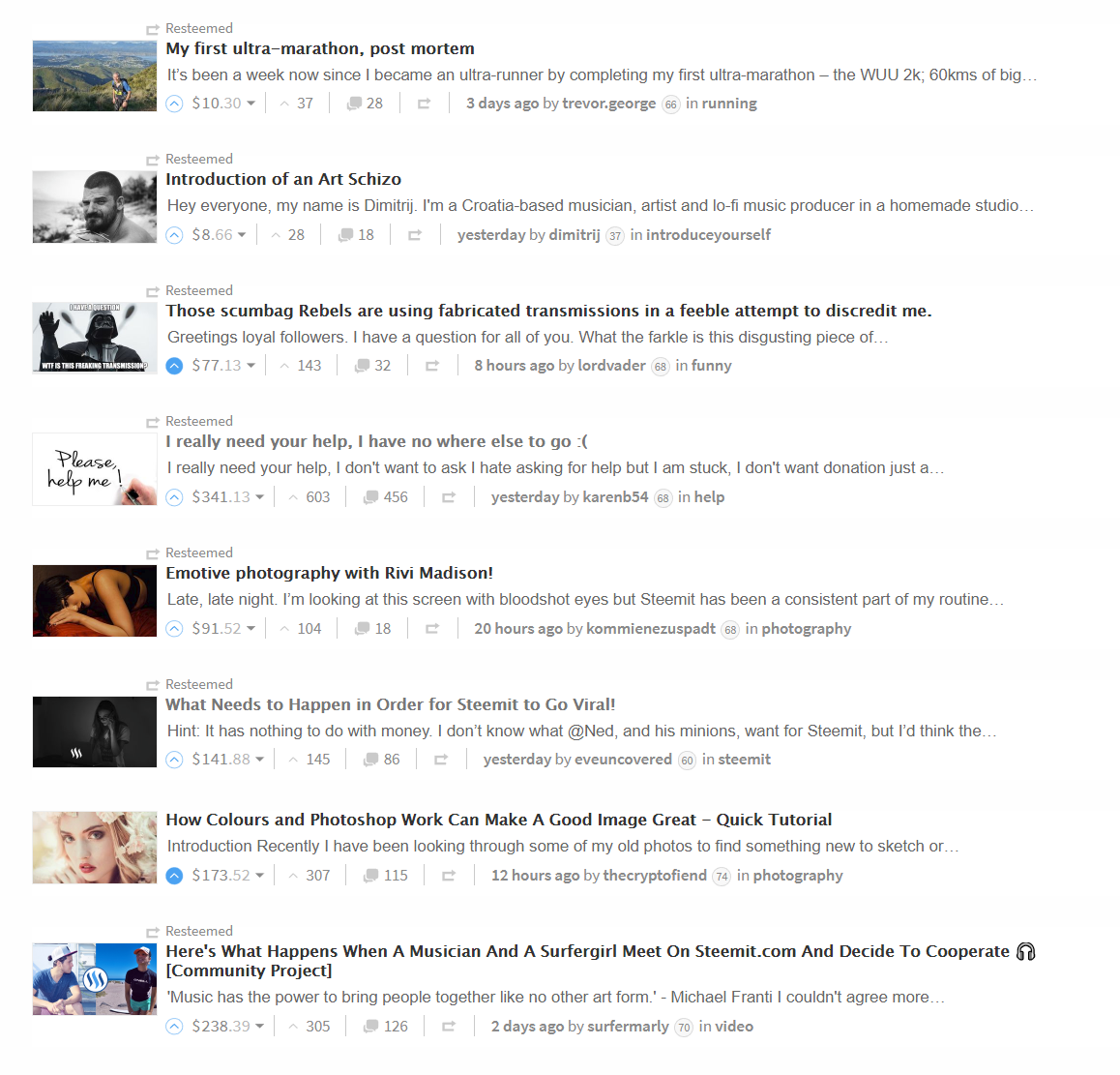 We can see here that his Resteem/Post ratio is pretty large (that is to say he resteems more than he posts), which is pretty damn amazing, this means that thecryptofiend is actively promoting fresh, new content which is interesting and relevant for the steem community which makes him a kind and stellar member of the community.
I made this post in order to thank the awesome job that thecryptofiend has done for our community and to acknowledge it, not just from a 'higher up' or as an incentivized individual, but as someone more or less objective in thanking him and from someone down the ladder who can see the awesome work he does for the platform.
So Thank You! @thecryptofiend for being an amazing role-model in our community, I hope you keep up the good work and now know, that no good deed goes unrecognized!