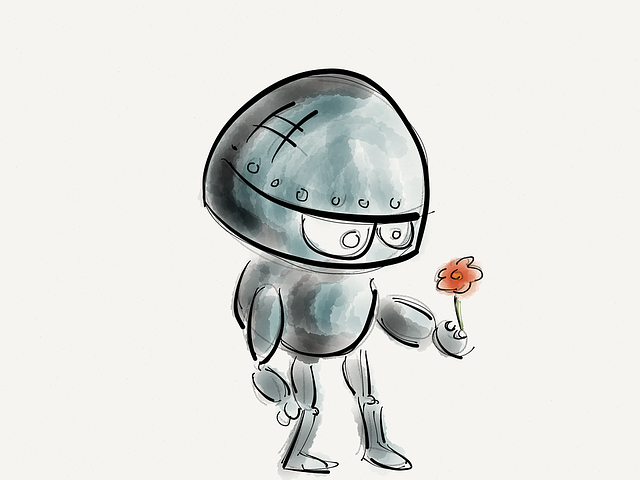 (source)
As many of you know that read my posts I am a die hard @Megabot fan solely because of the creator of the bot. That being said I thought it would be a amazing plan/idea to dig a little deeper into @rougebots mind and figure out some of this thoughts and intentions with Megabot!
What is Megabot?
@Megabot is a bidbot but the for the minnow community. With a really low buy in for the bid almost any minnow can now place a bid with the bot! Anyone can delegate to Megabot and receive returns after the end of every bidding round.
I asked a few questions.
Q1. What was your first intentions for megabot? Have those first intentions changed?
A1.  My first intention was to create a bid-bot but a community bid-bot. I want megabot to run as a community thing and not like a single owner bid-bot, everyone is included in megabot operations, the bidders that use the service, the delegators that help the megabot give the service and just everyone who want to help and have a vision that megabot can grow to be a next big thing on steemit platform. No, the intentions for which megabot was started haven't changed, I m still focusing on running megabot as a community bid-bot which soon in the next update you will know abt it more. 
Q2. What is your main and secondary goals for Megabot? 
A2.  Main goal is to bulid a community around the megabot operations. Steemit is a social networking thing and you can't just advance further ahead if you only focus on your own self. Its better to be community-minded and go ahead as a group of people who have the same vision in mind.  [secondary goals for now are unclear] 
Q3.  Where do you see megabot in the future? 
A3.  I see megabot as biggest bid-bot, but unlike other bidbot I don't intend to run it just for profit, I want it to be more than that. I see megabot as  a community even though you say its a bid-bot not a community, I will still say its a community, its delegators, bidders, tech helpers and including me are a part of megabot community, I alone don't run it, I alone don't make certain decisions, its our all effort together is what makes megabot a unique bid-bot and hope to see it as a big community along with its own bid-bot in future ahead. 
Q4. Do you want to see megabot become a community? 
A4.  Yes as I have said above, megabot is started with an intention to make it as a community in the later part. 
Q5.  If yes what community goals do you want to see accomplished? 
A5. Community goals will be to help minnows, not focused on just single person profit and growth, main goal is the growth of every person on the steemit platform that are connected with the megabot community, I bet all the members of Megabot will love my next upgrade

Want to support Megabot?
 If you want to give more power to each minnow that uses @Megabot and earn something for yourself you can delegate to @Megabot. By Delegating to @Megabot you receive a percentage of the 80% reward pool that is taken out for the amazing delegators.  
Got any questions? Want to come hangout?
Come join our growing discord channel and meet the people that are making the next big community on Steemit!