This started as a long comment reply, but I figured I'd just go ahead and do a root post instead as others might find value in it also.
This post is a reply to a comment by @davemccoy which you can read here. He also made it a root post here. My intention is not to call him out, shame him, or embarrass him in any way. I do want to start a conversation so I figured we'd do it here instead of an already long comment thread.
---
I know that you will not care what I say.
Why start a discussion like that? I care quite a bit and have demonstrated that for almost two years. If you (or anyone else) has already made up your mind about me, what value is there in replying? I'll reply anyway and assume this was just a poor choice of words.
For some context of where I'm coming from, I recommend reading STEEM Is NOT Steemit. STEEM Is More Valuable Than Steemit.
Many people come to Steemit expecting free money or a new Facebook killer. That's not reality. They have improper expectations for where Steemit is as a product. It's a reference implementation of what's possible on the STEEM blockchain. It's not the primary forcus of Steemit, inc. We can disagree or get frustrated about that, but that's reality. I met with their team in Lisbon at Steemfest2 and talked with them directly about this.
They are focused on ensuring the STEEM blockchain can support many millions of active users, not the 80k or so we get a month now. Are they wrong? Should theuy focus instead on user retention, even if the APIs and the infrastructure right now is falling down often? Shouldn't they focus on preparing for growth before they try to create more growth?
For more context:
If you re-read what I wrote in the comment thread, I specifically did not try to tell @donkeypong why he "should keep his vote" for me. I'm giving my perspective why I don't think it's wrong for a witness like me to be fully engaged in multiple projects in the cryptocurrency space.
@davemccoy, I do understand and hear your frustration with Steemit, user retention, and more. When I first got to Lisbon for Steemfest2, I sat across from Sneak and grilled him about similar problems. His answer shocked me, and I didn't like it at all, but the more I thought about it, the more I understood it. He essentially said he doesn't care about the first million or two million users. He cares about the next 100 million users. From his perspective, once the blockchain itself is ready, along with the systems needed for mass adoption (HF20, Hivemind, Appbase, etc), then all those emails and contacts they collected will be contacted again and this time user retention will be the focus because they will be ready for growth.
That's why Steemit, inc doesn't do much (if any) marketing right now. They have a long-term strategy, and they are executing it. That strategy involves tokenizing the web (which includes Smart Media Tokens). It doesn't include just making Steemit.com a new Facebook or Reddit competitor. They want to see hundreds and thousands of competitors, all built by independent companies on the STEEM blockchain.
I'm well aware of the retention rate problem. I'm also aware of the expectation problem many new users have.
What are you doing about this? Where is the focus on this issue?
I'm trying to work with Steemit, inc and help educate people on what they are actually doing with posts like this: What is Steemit, Inc Doing???
I'm also regularly participating in the monthly witness forum (I think I've attended every time I've been asked to do so, except once because of a schedule conflict). You can hear the latest recording here: Steem Witness forum- The Recording! - Value and Organization @andrarchy mentioned numerous times how accurate my perception of what's going on is related to what Steemit, inc is actually doing.
You can find my perspective on bot farming and wealth extraction here. I'm participating in many conversations with other witnesses and Steemit, inc on changes that can be made to not only educate people to think differently about the rewards pool as a collaborative commons and to take responsibility to protect it, but also changes to the underlying economics such as potentially introducing a downvote rewards pool, changing curation reward rates, and potentially adjusting the rewards curve to no longer be linear (but not going all the way back to an exponential rewards curve). Unfortunately, many of these conversations are not public, and I'm also working on changing that for more transparency among the top witnesses, investors, and Steemit, inc.
I'm aware of what's going on, and much of it is what I've seen for two years already. Some of it (not all of it), relates to people's misaligned expectations. It's like they are tweeting to no followers and then getting confused why no one sees their content. They come for the "free" money. Like me, they probably have to figure out the real reason they are here. Many don't understand cryptocurrency (which I try to help with via http://understandingblockchainfreedom.com) or they don't understand social media, professional blogging, or branding. They show up, find it all too difficult to understand, and leave.
I get that.
It's one of the main reasons I have the support that I do from so many voters for my witness account. I focus on helping explain the technical things in simple terms so more people can understand what this place is all about and set their expectations appropriately.
The number one thing any of us can do (IMO) is help support Steemit, inc to get Appbase and Hivemind released as soon as possible. With communities and a focus on the future interface for Steemit, we won't be wasting effort trying to put bandaids on the current front-end.
You can look through the ~12k comments I've made to help educate people about cryptocurrency, STEEM, Steemit, and more if you really want an accurate picture of what I've been doing here to help people.
New users to the Steemit front-end are definitely important. I don't agree with Sneak that we shouldn't care about the early adopters. It's also important to explain STEEM to the larger cryptocurrency community, especially investors who create demand for STEEM and fund all the rewards we enjoy here. It's important to explain the value of DPOS. I do that at conferences, events, interviews, and more. You can see some examples of what I've been up to here. As a witness, I focus on where my strengths are. I could do onboarding or tech support with new users, but I think sending them this post helps instead (many have told me how much it changed their whole perspective on Steemit): #SteemitIsToMe: Relationships, Reputation, and Rewards. The value I bring relates directly to my experience in the cryptocurrency space for over five years. Some appreciate that, others do not.
All that said, I'm here, as always, listening and responding.
Let's have a conversation.
---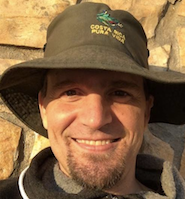 Luke Stokes is a father, husband, programmer, STEEM witness, DAC launcher, and voluntaryist who wants to help create a world we all want to live in. Learn about cryptocurrency at UnderstandingBlockchainFreedom.com







I'm a Witness! Please vote for @lukestokes.mhth