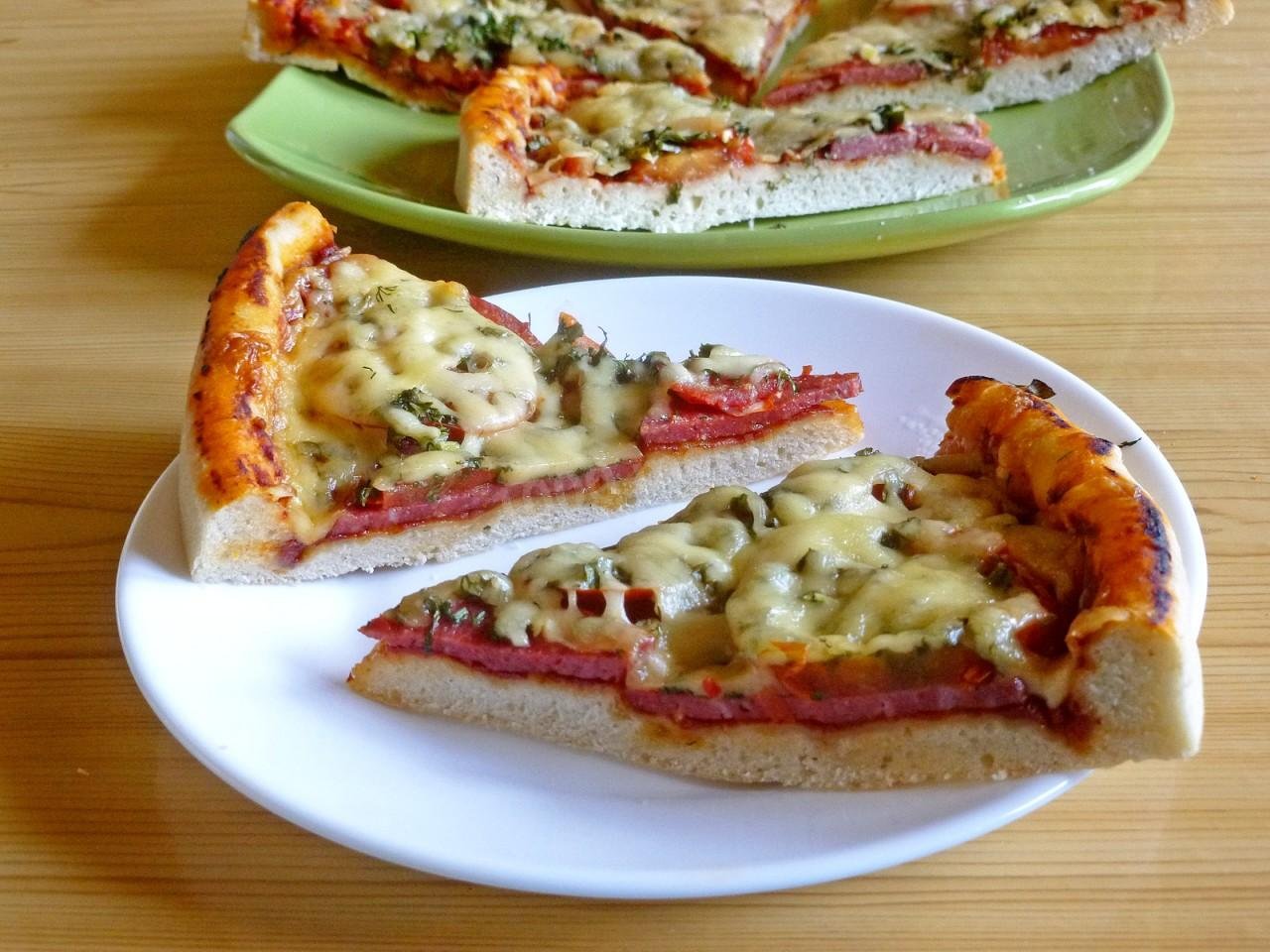 Since March 17, all schools in our country have been closed due to quarantine. Children are always at home, they constantly look in the refrigerator, because they have only one lesson to play on smartphones and what to chew.
I used to rarely cook pizza, now I cook almost every day. I have the simplest and cheapest recipe, it's very easy to make pizza.
Dough: 1 pack of kefir, 1 egg, salt, sugar, baking powder and flour.
The filling is different, I have ketchup, mayonnaise, pepper, sausage, cheese and herbs. This is such a delicious pizza.