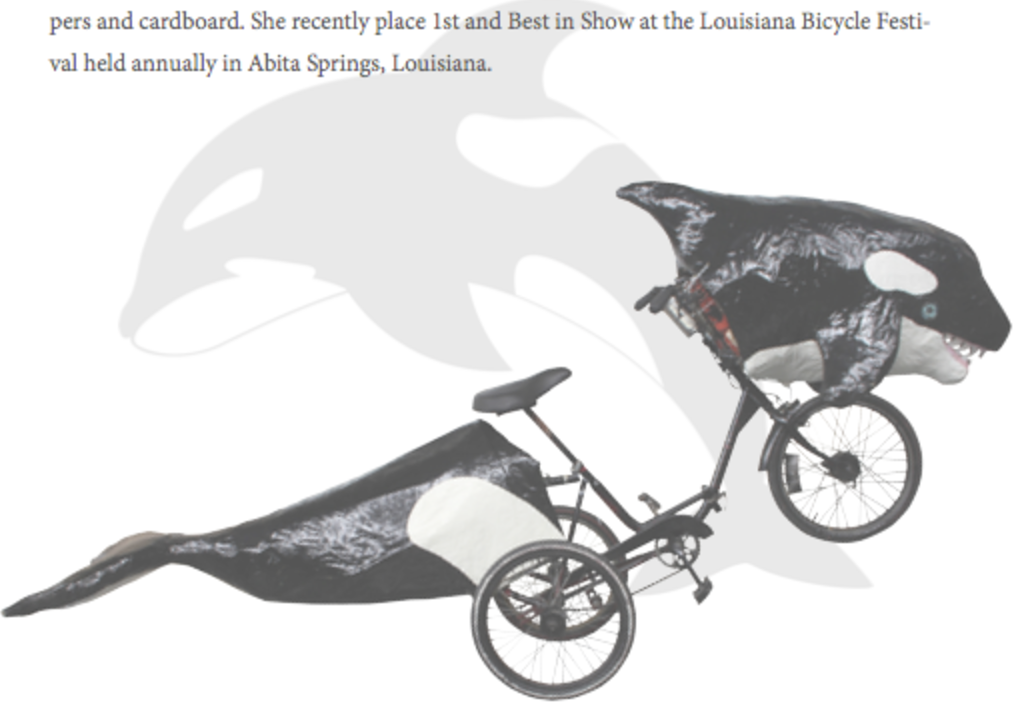 Image credit: http://kolossos.org/art-bikes/orca-whale/
Some bservations and questions about SteemIt:
After working hard to grow from minnow to dolphin to whale, what's next?
Would you rather be a SteemIt whale or a paid journalist like Laura Chin at Forbes?
Is SteemIt like a GitHub of blogging (or what we used to call journalism) ?
In no way do I mean this to be demeaning of people's hard work on SteemIt, but I just sense that sometimes people might be losing sight of the bigger picture.