Hi, Steemheads!
I hope you are having an awesome start of the week!
I can barely find the strength to write but this I think is necessary and it's about time.
This is in connection to call for help by my friends @derangedvisions and @underground. Indeed, @surpassinggoogle needs support to bring his projects into completion. He recently lost the massive delegation from @ned and that delegation was helpful in making his projects come to life and supporting large communities here in Steemit. Without it things aren't moving as fast as it should and the projects @surpassinggoogle has are slowing down or put to a halt.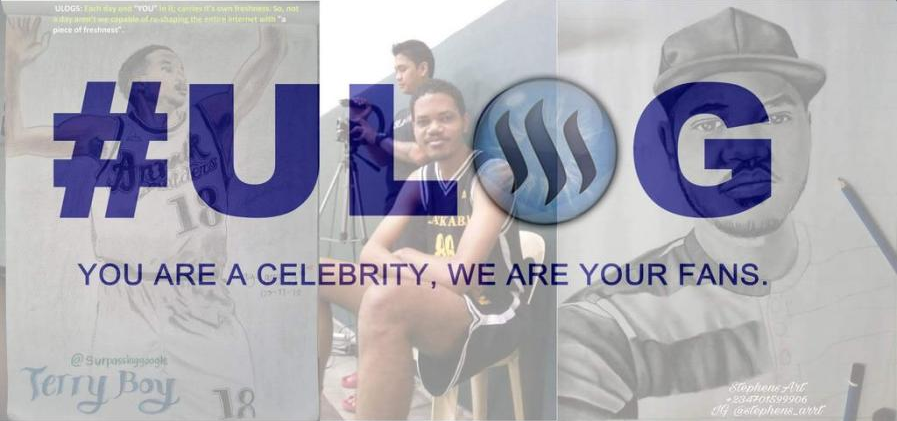 When he had the delegation, @surpassinggoogle made sure to help Steemians with it with curation. He inspired people and made people stay in the platform and love it. Even now that he does not have it, he still continues to curate, but his big projects such as Ulogs need support and he cannot do it alone with the little SP that he has.
I am appealing to the red fishes and minnows to help @surpassinggoogle bring @ulogs to greater heights. The condenser is still underway and it needs a few things. The project will benefit a lot of people and it is one of the best condensers and best project for humanity Steemit has yet. It needs you in it.

Image Source
How can you help?
First, be a friend. @surpassinggoogle needs friends right now. Go cheer him up when you have the time. I know he has been dealing with life's challenges with his dad being ill and it's just him who takes care of him. He has been quiet for a reason but who knows you might be able to inspire him for a moment. Please reach out and just be a friend and let him feel he's not alone.
Second, you can help with delegations. It is easy to delegate any amount of SP using the Steembottracker. Rest assured that @surpassinggoogle will be able to help thousands of minnows with the power you will be sharing with him. There are thousands of Uloggers that make Ulogs everyday that need support. Ulogs and @surpassinggoogle are helping lives with this project.
Third, you can refer someone who is a JSON Developer to help finish the @ulogs condenser. It needs finishing touches and people who will work in the backend that are dedicated to make a project come to life and are passionate in helping people.
How to delegate?
Go to https://steembottracker.com/ and go to Tools then Delegation Manager, you can set any amount you wish to delegate to @surpassinggoogle.
You can also click the links I made below to use Steemconnect to delegate specific amounts of SP to @surpassinggoogle.
1000 SP
Delegate 1000 SP to @surpassinggoogle here
500 SP
Delegate 500 SP to @surpassinggoogle here
100 SP
Delegate 100 SP to @surpassinggoogle here
50 SP
Delegate 50 SP to @surpassinggoogle here
20 SP
Delegate 20 SP to @surpassinggoogle here
10 SP
Delegate 10 SP to @surpassinggoogle here
5 SP
Delegate 5 SP to @surpassinggoogle here
I am calling Steemians to help boost @surpassinggoogle and finish his @ulogs project and bring it to greater heights. The man dreams for a better world for EVERYONE, let's help him push for it to happen here in Steemit. He needs your help now more than ever.
The liquid payout from this post will be transferred to @surpassinggoogle. Please help support and resteem.
Thanks for reading and I hope you hear my call.
Love and Peace,

If you still have room to fill since one can vote 30 witnesses, please consider voting these witnesses because they are simply awesome!