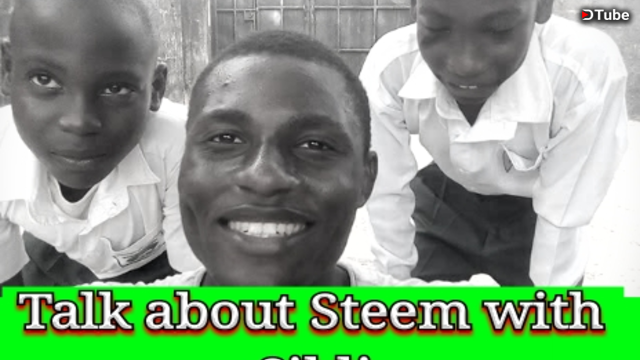 ---
Hello Guys.
Guess what, my siblings came back from the Boarding School yesterday for their midterm break and they have to back today.
So we made a video where I asked them some few questions about Steemit, in fact I wowed with the kind of response they gave me.
They've been watching me make posts, write articles and stuffs, that was before I started @dtube and they really like it always disturbing they also want to do... Kid!
They think it's all about just writing and making money, but at least there were able to say something which made me very happy. They are both very intelligent, I'm sure you can tell from the way they speak, although the camera was a bit blurry due to the weather but at least they delivered. The video is short, you know they had to rush down, in fact while we were making the video their driver came shouting thinking they were watching a movie on my phone... Anyway I'm so happy about today and trust me this platform will be receiving more intelligent people as time roles by.
It's a Sunday, enjoy it while it lasts, see you on my next video and don't forget to subscribe...
---
▶️ DTube
▶️ IPFS