How could you earn on steemit?
I think everyone want to earn a few $ fast and much on steemit.
The best way to earn on steemit is commenting.You also could earn from posting but I think the best way is from commenting.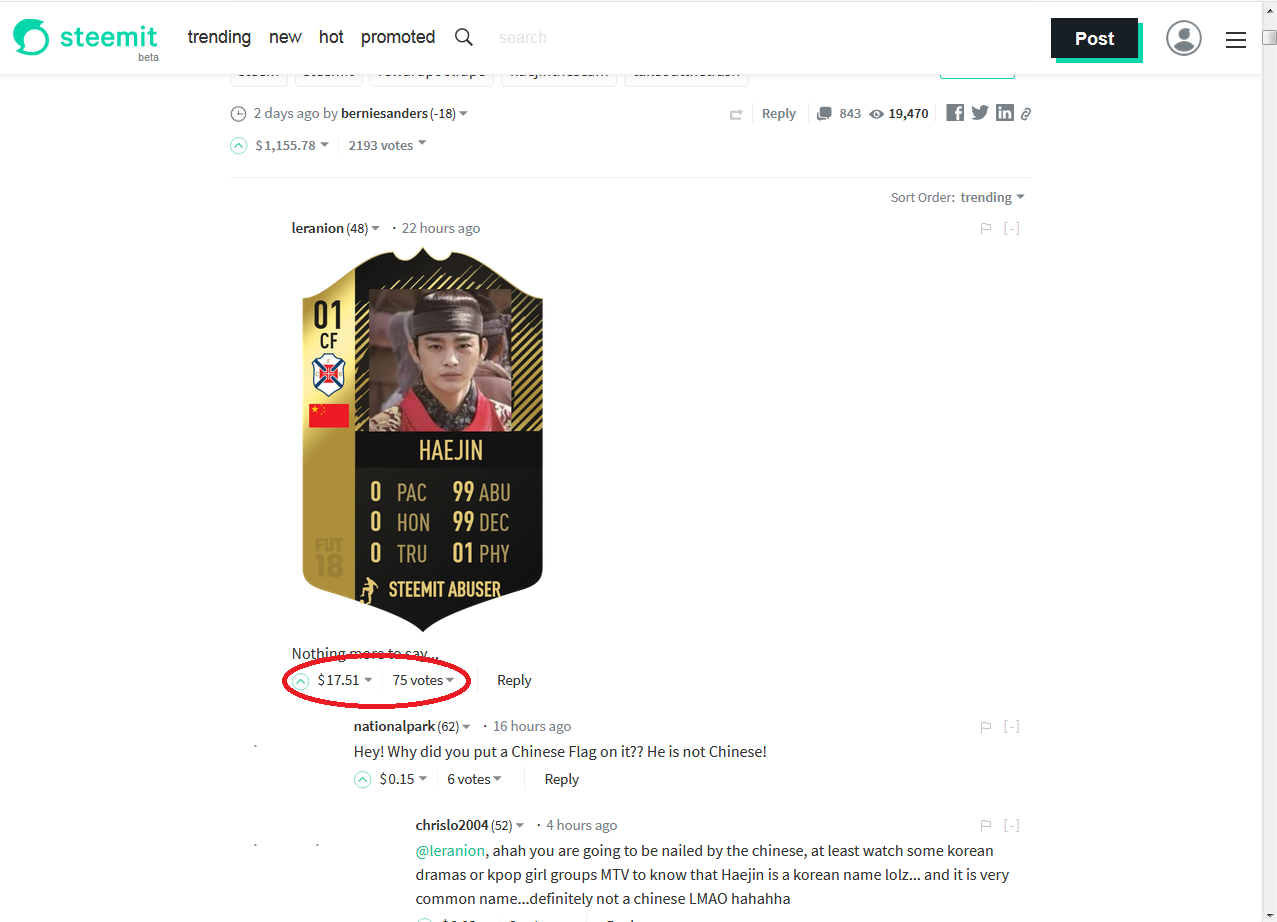 That guy just earned $17.Just because he commented on a post. I don't encourage you to do the same thing , I mean don't post hallow comments like "Good news", "Nice work" or "Upvote me".Your comment must be related to the post , and when you leave a comment he must be at least 3 - 4 lines.


If you like my content please follow & upvote to further support.