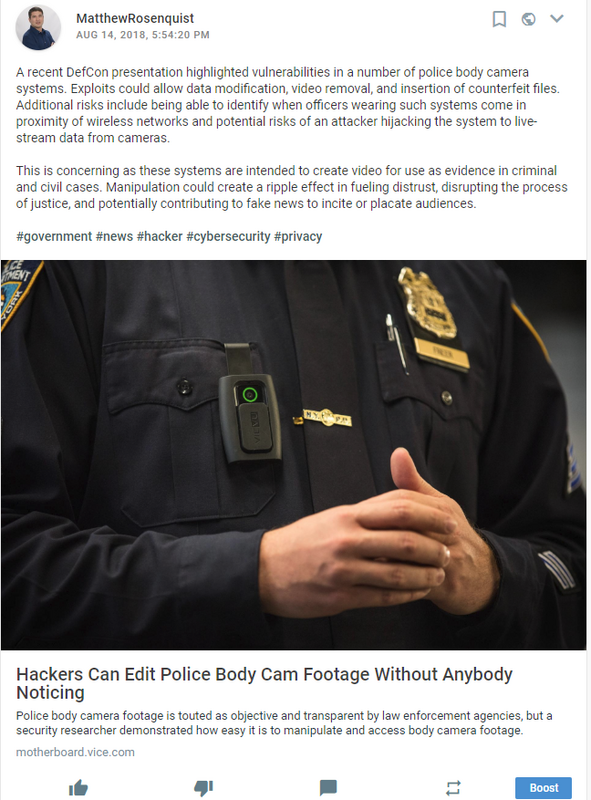 I am huge fan of Steemit.com!  Let me establish that first.  I have been around for a long time and have posted tons of blogs, mostly around the topic of cybersecurity (both my profession and hobby).  But, I have found that Minds.com has one important feature that Steemit lacks.  
Posting Time Commit
The problem is around the amount of time it takes to post even short insights on current events on Steemit.  Most blogs take time to write, pull in images, format, etc.  I tend to be caught up in news stories and want to add insights, experiences, or thoughts by pulling in a news story link and then contributing my input.  I don't want to rewrite or spend time summarizing what someone else has already done a good job.  In fact, I want my readers to go to that news site and read the whole articles(s).  
What I like about Minds.com, as compared to Steemit, is that I can grab a news story link and the interface pulls and embeds the image and abstract so I can then provide my thoughts on the story.  It is quick and easy.  I can then focus on the message I want to add to the linked content.   
It ends up looking great and is a hugely efficient way to communicate, which then spurs conversations.  I do the same on LinkedIn and it works very well!  So why doesn't Steemit support this function?  
Somebody please add it to the feature request list!  (and post in the comments below if you want it too!) 
Make posting EASY!  
Steemit, please institute this capability!!!  Until then, most of my posts end up on Minds (even though I am a huge fan of Steemit) because it is much less time consuming to post thoughts on referenced links.