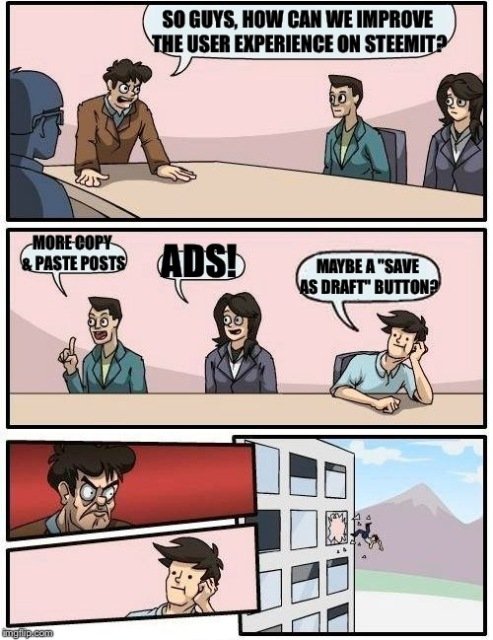 Hi, new to Steemit so not sure if this was suggested before, but this thought came to me when I was in the middle of writing a post and suddenly had to run some errands. As I scrolled down to look for a "Save as draft button" , so that I could come back and write later, I couldn't find one. I eventually ended up copying and pasting it into my notes app. Which is not that big of a deal but I imagine it could annoy some users.
When I write, sometimes I do not want to post it right away cause I want to let it sit and come back to it later. Sometimes I just get writer's block. Sometimes I want to get a friend's opinion on it. The option to save my post as a draft directly on this website as utilized on sites like Twitter or email services like Yahoo Mail, would definitely be a small but necessary update.
Again, this is not at all a huge problem, but I think it would improve the user experience and improve productivity. What do you guys think?