Hey there, OP GAMERS it's @Volderhein this time around and we're back again, to talk and drink with our fellow gamers and Steemians! And I know we've been slacking off for the past couple of weeks but hey we've been here voting what you guys have put under the #OPgaming tag and we're so glad you guys are using it! It motivates us to keep working even harder! I just want you guys to know we're still around and we're still present to appreciate what you guys do which is amazing! But that's enough chit chat for a day (Or two!) so let's get on with the topic I want to discuss with you guys around here. (It's in the title, lol)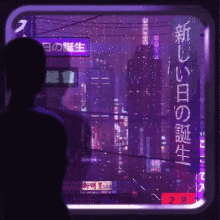 This week's theme is: What Videogame Song Completely Relaxes You?
First off... Why am I talking about music? And why specifically music that relaxes us? Aren't most gaming songs made for us gamers to be pumped and advance with the flow of the game? Well yeah, but don't forget that being pumped is not the only feeling videogames can create. Videogame songs are also made for you to be immersed, for you to take in the world you're being presented and simply let yourself go.
Since the recent ruckus and rampage associated with the fall of the Steem and Crypto price in general, people are panicking nonstop. To be fairly honest some of these worries are well founded because users have put their livelyhoods into living out of Steemit and now they see that it's at a risk of going away or simply not working as well as they expected when they first came here, yes. And I also know that this has been the lowest price Steem has reached in a fair amount of time and maybe that's why people have been going the craziest I've ever seen them! From stopping to post absolutely or just abandoning their accounts altogether without ever looking back at them! It's just like the apocalypse has come for us and we have nothing to do to prevent it, which is something i'd like to talk about a little more.
Why worry about something we can't control?
Yes, the prices are LOW as HELL but hasn't this happened already? Haven't you stressed enough in the last couple of months? In my opinion it's okay to worry a bit the first time it happens, but the third one? or the fifth one? We should be taking this more casually and accepting the fact that this is regular in crypto economics, We also know that sometime it's gonna go back up again maybe to the price it had reached, so we can all start working and get some fair earnings again! Or maybe if we're lucky it'll rebound to a new height we haven't seen before! Can you imagine that? But my job in here is not to get your hopes high, my job right now is to get you relaxed and talk about videogames. OK? OK. Let's get on with it!
Have you ever while playing a game or just listening to the OST of an old game you adored, catched a tune that made you go Oh... and then you just get drifted back into a nostalgic trip that makes you feel numb but also relaxed and dreamy in a good way? You get so immersed into what your ears are being stimulated by, you feel like you could be on an endless voyage of relaxation while listening to that specific song. You feel so relaxed you believe you could just start floating around at any second from the sheer profound C h i l l w a v e you're listening to.
Has that happened to you while listening to any song? I've got some serious relax tracks over here I always listen too when I'm stressed and I know I could use some rest. I think you guys might know them and actually recognize them! Just make sure to close your eyes and sit back after hitting play, it's so much better that way, trust me.
---
---
---
These are just songs I could listen to while on a trip and completely drift off into my imagination.
Have you understood the feeling i'm trying to convey in here? That feeling of knowing you can let yourself go whenever a song like this plays in? Have you ever felt it before? What songs have made you feel like this? From what games? Please let us know in the comments! But before I sign off, I'd like to show you guys the song that gives me strongest feeling of chill and relaxation. Coming from Zelda's newest entry, Breath of the Wild, this songs welcomes you in by playing a new version of an old song from Wind Waker. Executing a call back to one of the greatests song in gaming but hey, that's just my opinon, take a look!
When I first reached the Rito Village in Breath of the Wild it took me like 5 solid minutes of taking the song into my brain and realizing what it was. I simply stopped when I placed the pieces together, I stopped and dropped my controller, just taking the notes and the atmosphere in as it welcomed me. It was as if my old self who had played Wind waker on the gamecube back in the day was waving back at me saying something like "Yep Dragon Roost Island is back, my dude" But with Breath of the wild's new and liberating atmosphere.
In the end, besides being nostalgic and submerged into a universe of great game Original soundtracks, there's a major point I wanted to bring out to you guys. Sometimes we just have to stop what we're doing and just take a second or even a minute to take a deep breath and realize that maybe our problems are not that big as they seem.
When it comes to crypto, the situation we're in is bound to happen someday but that doesn't mean it's the end of the world, life just has it's high and lows and maybe we're on the lows right now but that doesn't mean you, me or Steemit has failed in any way, we just have to keep being cool or OP in this case and not let our circumstances guide the way we act or behave since that could harm us in some way.
But hey guys as I say goodbye I'd like you to send me whatever songs make you completely relax, no judging in here! I only want to know this because someone once told me that the songs that you listen to somewhat define who you are. And who am I if it isn't the guy who wants to talk to each and everyone of you who's reading this!
And now it's your turn! Sound off here or at OPgaming discord which is linked below! Peace!
This topic was suggested by me, lol. We're always looking for new topics from our members. If you have an awesome idea for a discussion thread, we want to hear it! Drop by the @opgaming discord and drop it in the chat, put it in a comment on one of these threads, do what you gotta do to let us know about it. We just might include it and give you a shoutout!
OP Gaming is an awesome group of awesome people, too OP to be put down! If you like talking about gaming, writing gaming posts, or if you want to hang out with some awesome gamers, OP Gaming is the place to be! Click the image below to join our discord!
Already a member, or simply want to help us grow so we can reward our members even more?
Please consider delegating SP to our cause:
25SP,50SP, 100SP, 250SP, 500SP
Contact any of the admins in the discord if you need help!