Greetings my lovely real friends of Steemit!
This is not a ranting post...well I think most of you know me quite well by now, I am not of the ranting type of person! Today's post is actually a special request to many people out there on Steemit....PLEASE UNFOLLOW ME!!!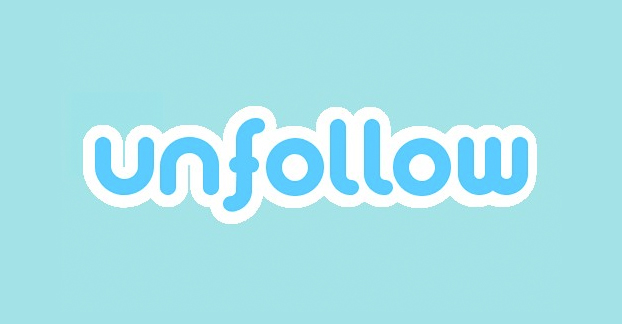 Let me explain! (I am sure there are many cases same as mine!!!)
When you look at my profile, you will see that I have 1181 followers...many will think this is great achievement after only 4 months on this platform!!!
I have seen so many people making celebration post when reaching a 1000 followers, but I have never done so and I don't think I'll ever do one!!! The reason why is simple...continue to read below and you'll understand my personal point of view!
Do you know that out of that 1181 followers...252 of them are DEAD FOLLOWERS...meaning they have not been active for aver a month!!!
And the biggest shock is this one...811 of the 1181 followers I have are GHOST FOLLOWERS!!! They are active Steemians who didn't engage with me in my last 100 posts!!!
---
When you take out all of these dead followers and ghost followers, I am left with only approx. +150 real followers! This is the true number!
I am actually very happy with this number of followers, as I don't like seeing big numbers on my profile just to make me look good!
This is why I am making this request to especially those GHOST FOLLOWERS, please unfollow me guys!
Why you click on the follow button and never engage with me!? Why do you follow me and you seem not interested in my posts?
If you again look at my profile, you will also notice that I follow only 102 people and regularly update this list btw!
I follow only steemians who are engaging, replying to comments and also those with the same interest as me!
Nearly everyday I make my best to check out all the posts made by those I am following and I most of the time drop a comment.
Maximum I will be able to follow is 125, more than that will be impossible for me to keep track and have a nice real time here!
I have never understood how someone can follow 1000s of people and engage with them all, I would like to know that secret!!!
---
If you wish to check your dead followers and ghost followers, check this awesome application made by @sjennon and @pilcrow called : Spectacles!
Below is the link :
http://www.steemspectacles.com
How many dead and ghost followers you have!?
What are your views on my point of view!?
Looking forward to a healthy conversation with you all!
Reminder!!!
PLEASE UNFOLLOW ME DEAR GHOST!!!!
---
IMPORTANT NOTE
The SBD made on all my posts moving forward will be used for sponsoring the Steemit Iron Chef 2017!
Anyone wishing to grow the prizes and be a sponsor of this unique contest, please do let me know!
You are most welcomed!
---
Thank you!
@progressivechef