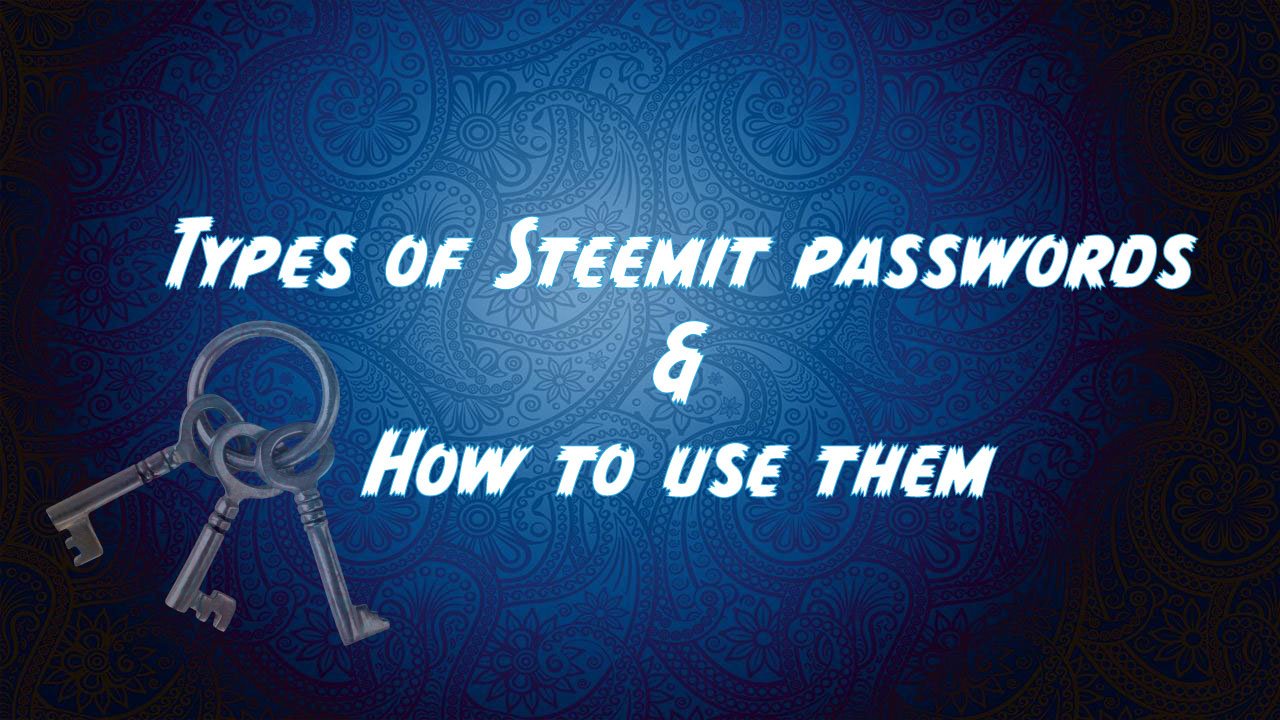 You might not know this, but you have more than one steemit password. When you first complete your steemit registration, you are provided an owner's key. This is the master key for your account and under no circumstance should you ever give it away to someone you don't trust. The owners key allows access to your funds and gives permission to change the passwords. If someone obtains your owner's password and changes it, your account can never be recovered.

When interacting with-in the steem ecosystem, we found ourself doing different types of transactions in different apps and website. In order to moderate the risk of thrusting these third-party websites with your master key, steemit offer three other types of password that can be used to act or function on your account but limited with certain restrictions.
You can find These passwords at the following link:
https://steemit.com/@your-username/permissions
The posting key: It is used for posting and voting. It should be different from the active and owner keys. Providing this password to a third party will allow them to post and comment as you in steemit. Some apps that might request this password from you are @Dtube and @Dmania. Both websites that specialize in creating posts with a specific format.
The active key: It is used to make transfers and place orders in the internal market. I personally believe this key is as important as your owner's key because it provides access to your funds and allows access to all the same features as the owner key except by changing such owner key. Using this key, users can send steem funds to other accounts as well as exchange steem for steem dollars in the internal exchange. This key might be used to delegate steem power to other accounts. Because of it delegation capability, a website such as @minnowbooster might request this password to process transactions.
The memo key: It is used to create and read memos. When they are encrypted.
Never mind if a key can be used to transfer your funds out of your account, all of them are important and should be protected.
Remember to upvote and resteem this post for the chance to earn 1 Steem Dollar 💵 Winner will be chosen on the 24 HR of this post.