Greetings my dear stemians, I want to tell you the pleasant surprise of being selected as one of the leading journalists of my state, to represent in the annual convention of National Journalists, in order to make the proposals of systems to improve the 7.0 system through the and the good use of operating systems and social networks, in order to obtain the mass and knowledge of the processes, where all the people can, know and know so that they can use each of the social networks in the world.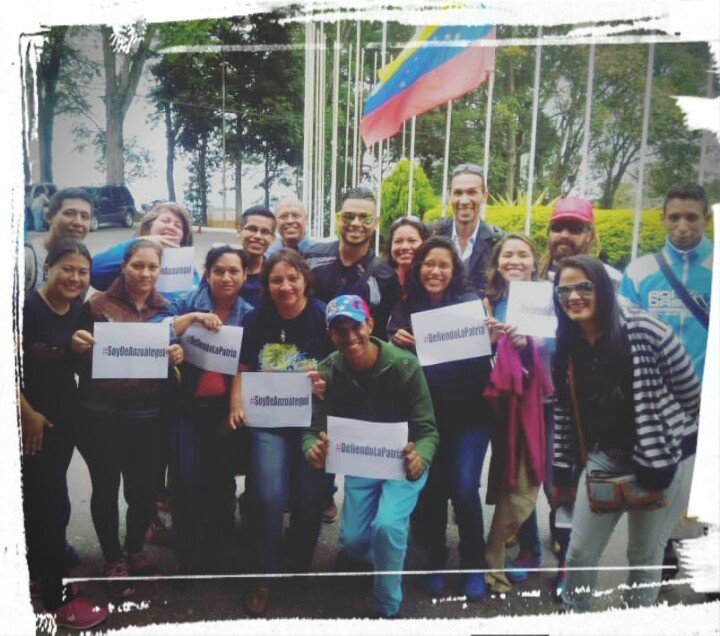 Ayacucho Hall, National Conference of Journalists, Self-created photography
The event took place in the Ayacucho convention hall, where approximately 400 journalists from all over the country participated, working on proposal tables, proposing journalistic analysis by states, where only two people would have the voice to represent and raise their proposals in front of all colleagues and authorities present, among them was the Minister of University Education, Mayor of the entity, and directors of various national radio and television media.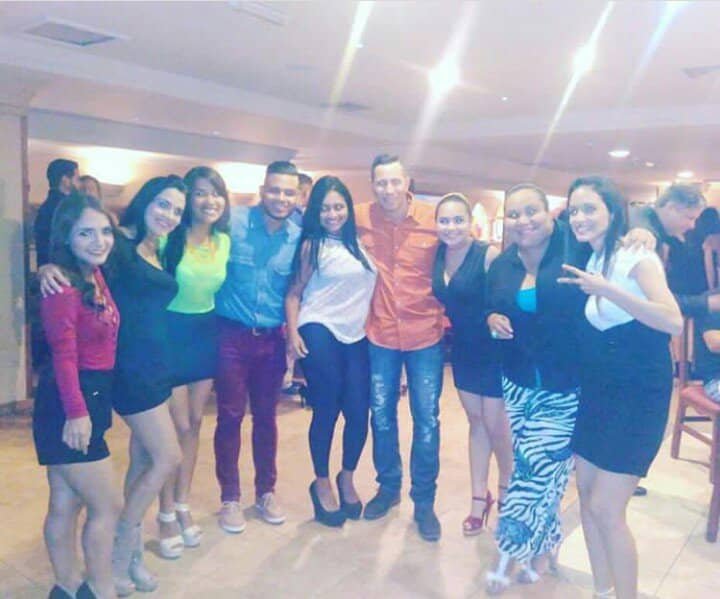 Team of Journalists of Anzoátegui, self-created photography
As a starting point, the Anzoátegui state was the first to make and present its proposal to all those present, where we raised an interesting point the management of social networks as an instrument of self-defense, national and regional, where we talked about the opening of a channel that will jointly work with the Regional Satellite Security System Ven 911, where each person under a registration number is responsible for the quadrant of their area where they will be assigned, Police 24 hours a day, with a permanent press to be sure in its free transit area.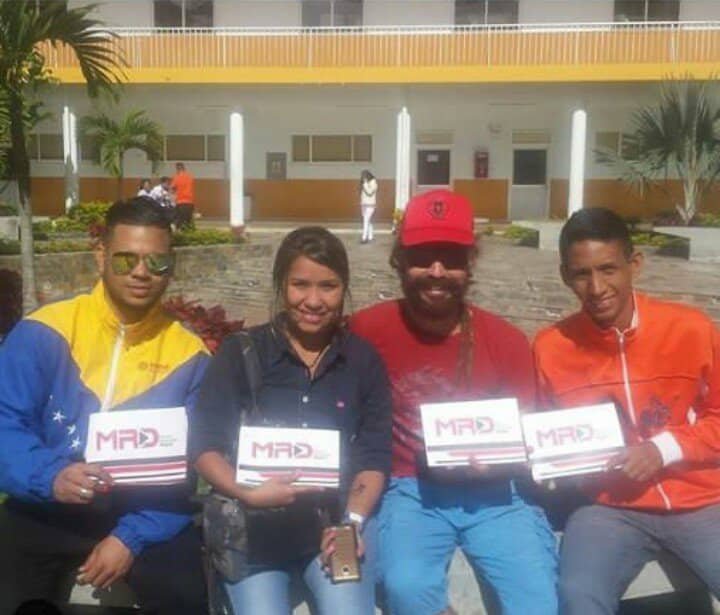 I was selected between the two participants to represent their state for the proposal of individual proposals, and how to integrate into social networks that do not have vices, which are only of common interest and obtain benefits in this deteriorated and cracked Venezuela.
I had as a focal point to present my choice of proposal, based on if they had ever heard about STEEMIT, few raised their hands, others did not know, that's where I was driven to try to capture their attention, and explain that STEEMIT is THE social network that takes advantage of the potential of Blockchain technology to reward fair, decentralized, balanced and sustainable in the course of time to each of its users through its currency called Steem.
In a conference room, surrounded by many colleagues journalists, I only had 7 minutes to briefly explain the operation, where only reach to show the economic benefits that this platform offers us, I felt able to such an explanation despite my little time within the platform, and many created a user and began to follow me and be part of it, achieve what I really wanted, my goal was to publicize a communication system of the day, without limitations of issues and that is remunerated by highly trained staff in observe and vote the infinite publications that we can observe every day in Steemit, I could hear the concerns of unemployed journalists who do not have the happiness of getting a worthy paid job, in this Venezuela beaten and damaged by the economy, thanks to its governors, where the quality of the worker deteriorates and there is no other option but to emigrate. Steemit is the great solution for and obtain better profits than a national minimum wage.
Communicating is everyone's task, as well as knowledge, we are guarantors of carrying a message to where in many opportunities we believe they are aware but it is not, Steemit will help many professionals not only in the communication branch but also in different ranges of professions to perform splendidly and with profits, for their work.
At the end of the day our state as a pioneer of entrepreneurial communication systems for the masses, we were given a share, where we enjoyed a pleasant dinner among colleagues.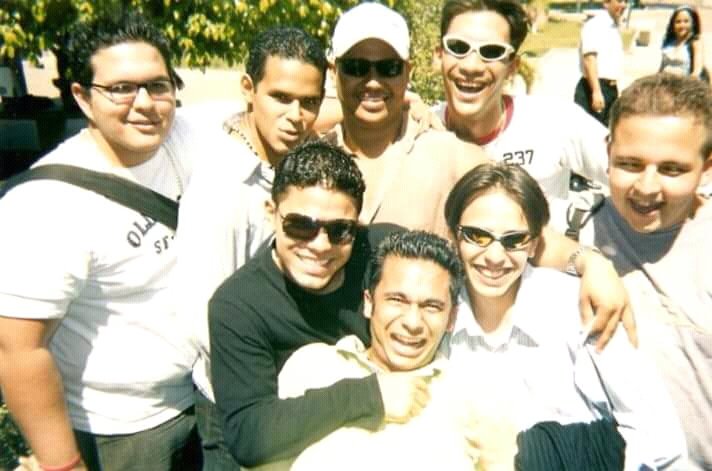 Part of the Anzoátegui journalistic representation, Dinner and sharing among colleagues, personal authorship photo