Hello steemians
---
Hari ini,ada beberapa anggota dari penyuluh pertanian dari kecamatan, mengunjungi areal kebun yang akan ditanami jenis tanaman bawang di komplek dayah nudi.
Today, there are several members of the agricultural extension of the district, visit the area of the garden that will be planted kind of plants onion in complex dayah nudi.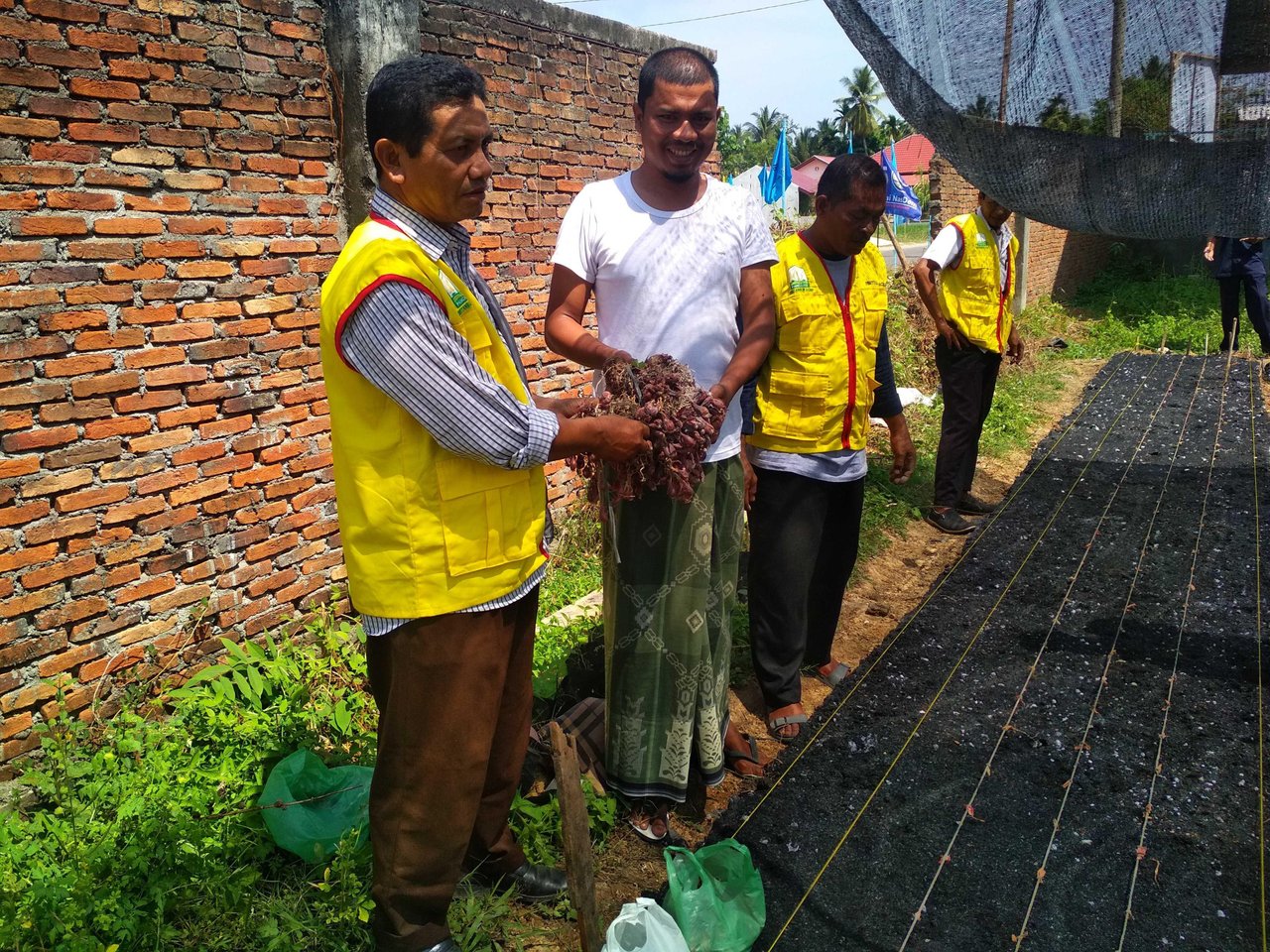 Acaranya di mulai dari penyerahan bitit unggul dari pihak kantor pertanian yang diterima langsung oleh pimpinan Dayah nudi yaitu Tgk.H fauzil Mubarak.Dan selanjutnya dilakukan penanaman perdana dan penanaman secara bersama-sama.
The program starts from the surrender of superior bitit from the agricultural office which was received directly by the leadership of the Dayah nudi, namely Tgk.H fauzil Mubarak. And then the initial planting and planting together.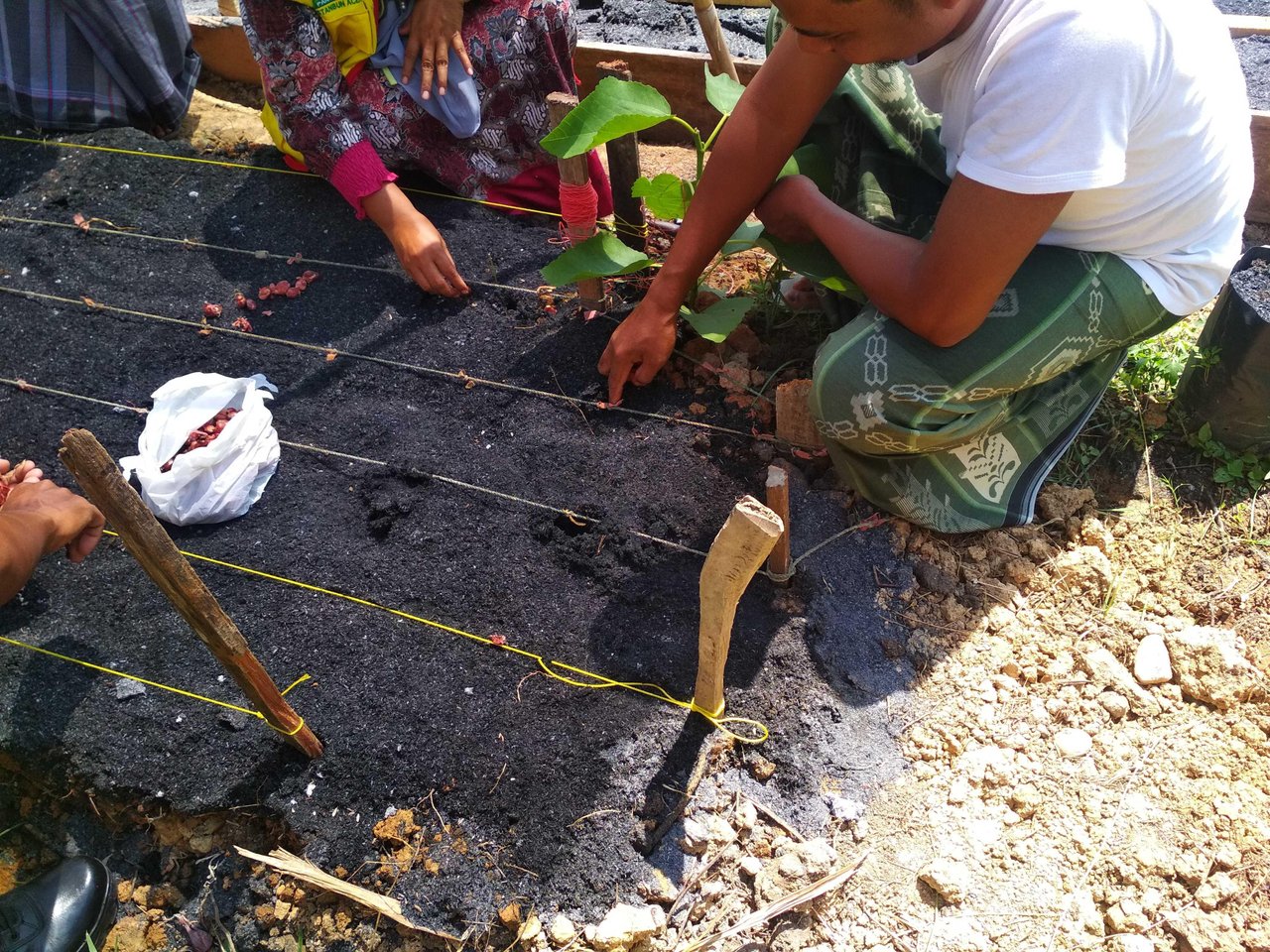 rencananya, proyek ini akan dikelola langsung oleh pimpinan Dayah dan akan dibantu oleh beberapa orang santri. Dalam proyek ini, pihak terkait dari dinas pertanian akan memberikan penyuluhan dan tata cara penanaman bawang secara intensif.
the plan, this project will be managed directly by the Dayah leadership and will be assisted by some santri. In this project, the relevant parties from the agricultural office will provide counseling and procedures for planting onions intensively.
---