It has been a while since I went through the articles in my feed. Surprisingly, there are less and less readable articles compared to 3 or 4 months ago. Could this be the result of the bear market? Has Steemit become a victim of its own success? I honestly believe that if this trend continues, this will mark the end of Steemit as we know it.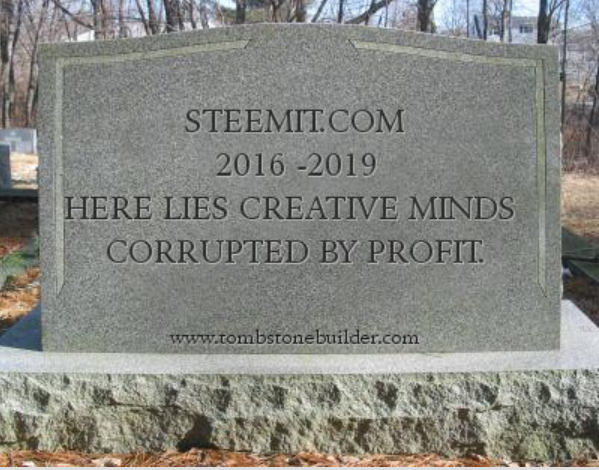 One of my biggest concern is that most of the trending articles with big dollar values down below doesn't really offer much and in my opinion are just rubbish voted up by bots. I may not post great articles, but at east I make sure that I invest time thinking out what to put in in.
In the past couple of days I saw a picture of a pancake, an blog that just said "Hi, I'm having a bad day today. Hope things get better in the afternoon", and a picture of a dog turd. All getting at least 50 dollars.
On the other hand, there are blogs with a lot of soul that no one took the time to read. Is this the road we want to take?
I hope that things will be brighter once the bull market returns. There's no doubt that Steemit is tied up with the cryptomarket and the blockchain but let us bear in mind that there are authors in our community who are not in any way concerned with the cryptocurrency market, they are as much affected as we are mainly because they are now in a community who values money over having a place to share and read valuable ideas that can move or even change lives.