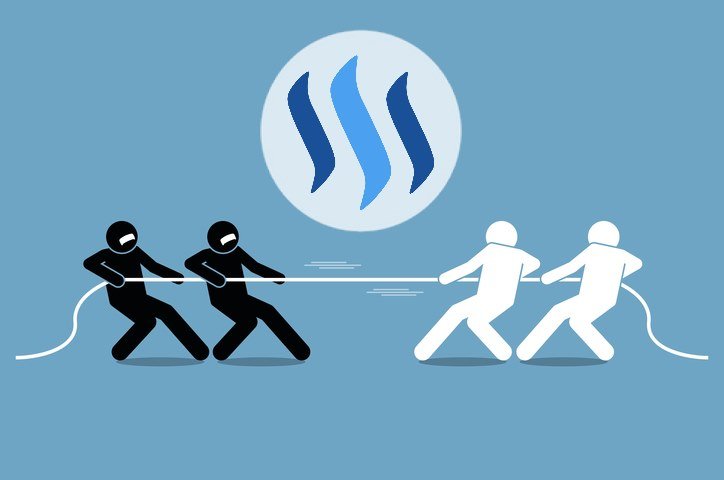 Why are some whales abusing the rewards pool? Why do we have so many voting bots on Steem? Why are so many people self-vote? And why Steemit Inc. and many whales are not doing anything about it?
The short answer is: because those things are the source of value for Steem. We need them. I am sorry, it is ugly, but it is the truth! So, please do not get angry and let me explain.

Where Do The Rewards Come From?
If you are new on Steem, then this would be one of your first questions. The answer, of course, is the rewards pool. The Steem blockchain prints Steem tokens. Most of the newly-minted Steem goes to the rewards pool. The Steem in the rewards pool is, in turn, distributed among authors and curators based on the upvotes they received.
Ok, there is nothing new here, but it does not stop here. Let's dig a little deeper.
Where Does The Steem Token Get Its value From?
The amount of Steem tokens you have is not the only factor in determining the value of your account. The other factor is how much one Steem is worth?
So what determines that ? It is the market.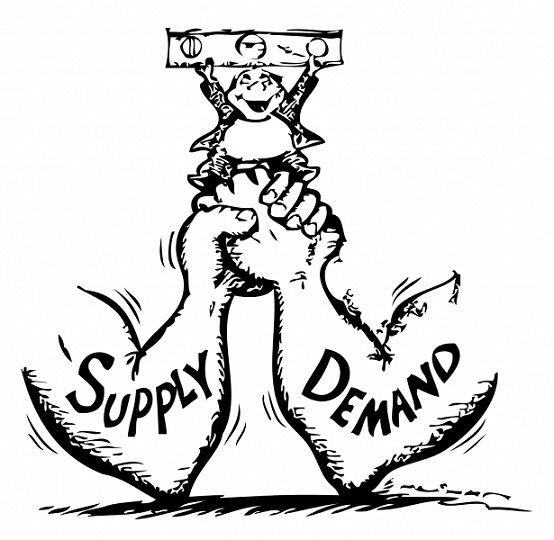 The forces of supply and demand clash in the arenas of exchanges and the price of Steem is determined by their continuous struggle. Here is where it starts to get interesting! So, let's dig deeper.
Where Does The Forces Of Supply And Demand For Steem Come From?
Supply comes from those people who offer to sell there Steem. It is obvious that the source for that is me and you. Steemians transfer their rewards to exchanges to sell them and cash out there earned money. We all know that, but what we don't think about is where does the demand come from.
Why would someone want to buy Steem? What is the financial incentive for that? pause for a minute and think about it. Why would someone buy 10,000 Steem for example? And how would he/she benefit financially from it?
It is clear that currently there is no way to benefit financially from Steem other than self-voting and selling votes! If you can think of another way, please, tell me in the comments.
What Would Happen if Self-Voting and Voting Bots Are Banned?
If we prohibit self-voting and voting bots, then we would not have enough demand forces. The result would be dwindling Steem prices, and no one wants that. Not you, not me, not the whales, and certainly not Steemit Inc.
The problem with this situation is that if we keep self-voting and vote selling, the quality of posts will keep decreasing, and achieving the Steem dream would be very difficult. Many good Steemians have expressed their concerns about this lately. Some examples are:
What Can We Do?
Some people think that the situation is hopeless and nothing can be done about it, really. They think that Steem will never be the platform where the best content gets the most attention. Some people still have hope. What about you? What do you think? Do you see a solution for this