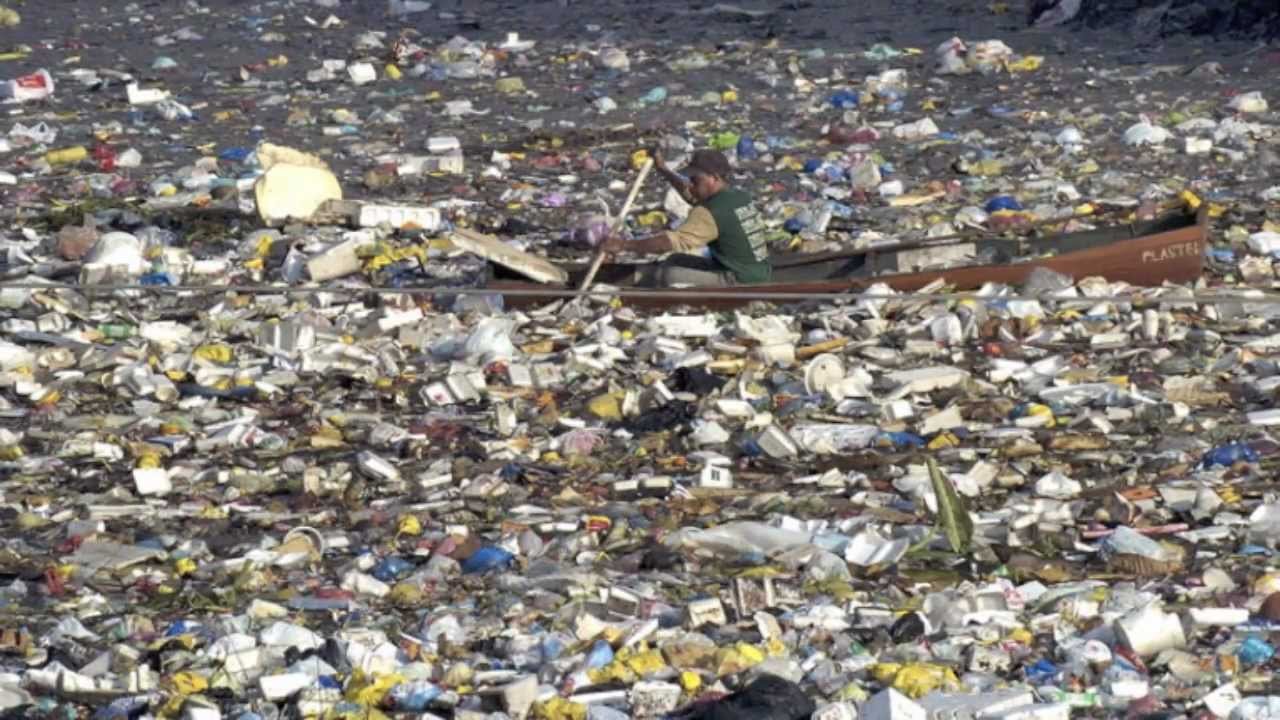 Do NOT release a hundred latex balloons into the ocean. Its not cute. Its just trash. Literally.
The world isnt your Steemit Garbage Dump. Now go pick up your balloons off the beach before the local wildlife starts choking on them. We would like a video of this as well, thanks.
U.S. Fish & Wildlife Service
August 2015
"Birds, turtles and other animals commonly mistake balloons for food, which can harm or even kill them."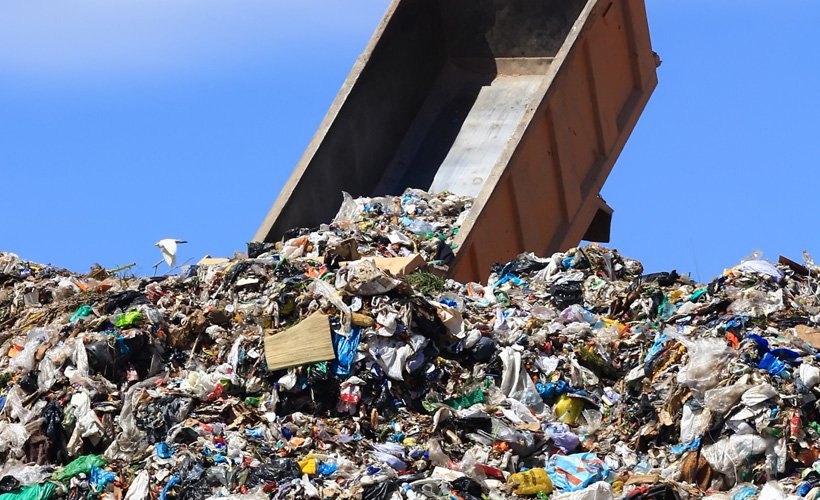 This is not the example we should be setting. I shouldn't have to explain why.
Upvote for visibility. Lets make a stance against this kind of behavior.
Here is the disturbing evidence of a crime against the nature:
Beware, some of these images may be upsetting...
We should NOT be encouraging these crimes: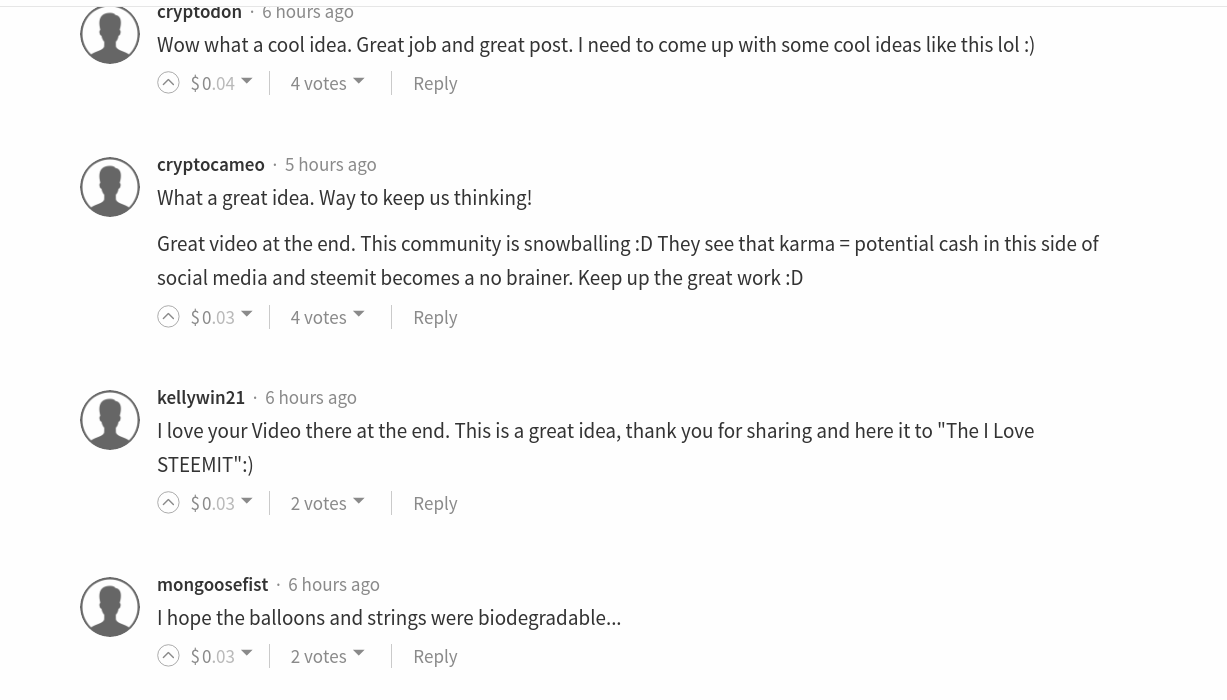 #announcement #steem #environmentalism #activism #introduceyourself
@Steemit pays nearly $10,000 for woman to release hundreds of latex balloons into the ocean. https://t.co/Ll7Wtde7NX #environmentalrights

; Jupiter (@Jupiter00000) July 27, 2016
https://twitter.com/Jupiter00000/status/758201974701432832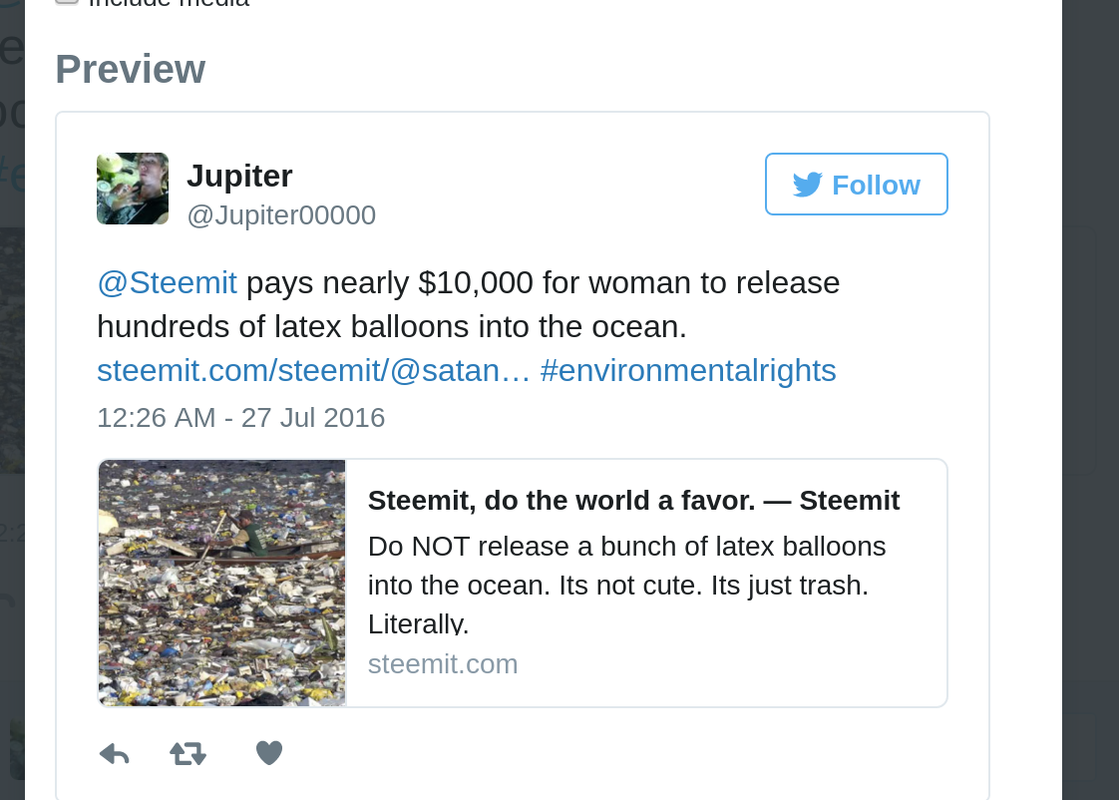 She better donate that money she made to the right place.
This environmental announcement has been previously flagged by powerful users even after receiving 30+ upvotes:
FLAGGED by @ozcap (1400 STEEMPOWER)
FLAGGED by @recursive (170,188 STEEMPOWER)
these curators do not have share love for the health of our planet. I refuse to upvote their posts and comments from now on.
HOWEVER - this post has recieved 42 upvotes in 20 minutes! Good job! You can't silence the minnews forever ;)
And great job on flagging this litterbug. I think this is the most flags Ive ever seen!