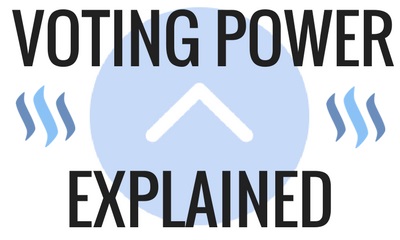 Upvoting and Voting Power is still not understood by everyone, especially the new users. I will try to make it as easy as possible to understand it. Upvoting is fun and we like to see our upvotes make a difference, until it doesn't right? The more powerful your Upvotes the more curation rewards you get. Below I will explain how this works the best way I know how, using an analogy.

We will use a Boxer to explain this. That means, you are this guy: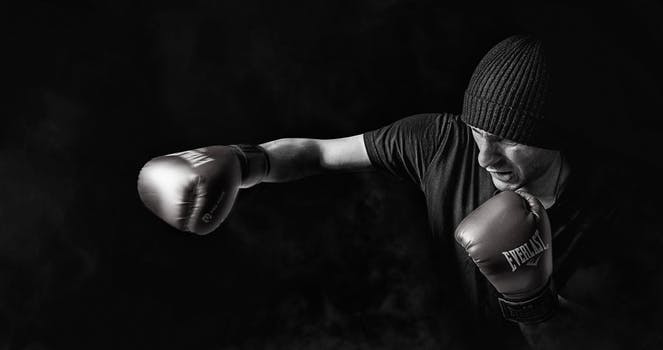 Source

Vote Influence
When you start out as a fighter you are weak. Your punches don't hit as hard as a veteran boxer and you don't always know when and where to punch. You just know that you have to punch and train to become stronger. Training will make you stronger. To train and make your punches hit harder you need STEEM POWER. The more STEEM POWER the harder you will hit.
The more STEEM POWER you have the more influence your upvotes will have and the bigger your curation rewards will be.
MORE STEEMPOWER = BIGGER INFLUENCE, MORE CURATION REWARDS

Voting Power
Just like any boxer you can not keep hitting forever. Your first few punches are the ones that really do damage. They connect with most of your power.
Voting Power decreases with each upvote. At 100% one upvote will decrease your voting power by 2% per vote.

After throwing punches left and right you will start draining yourself and you will become less effective with each punch. No one can keep punching and expect to have the same power behind every punch.
As your Voting Power goes down, so does your voting influence. The less Voting Power, the weaker your upvotes.
As a boxer's energy gets drained he has to eventually stop fighting and recharge. No boxer fights everyday. They need to take a rest and after a while they will be able to hit at 100% of his power again.
Your Voting Power recharges at a rate of around 20% per day. If you deplete your Voting Power it can take quite some time to recharge to be at 100% again.

Boxers who fight for too long will drain themselves too much will take longer to recover. If they do not fully recover before their next fight it will make them weaker. They will not be hitting at 100% of their true potential.
Don't drain your Steem Power to levels below 80%. Your votes will have less effect the lower your Voting Power goes. Instead, take a rest. Go write that post you have been thinking of and let your Voting Power regenerate to ensure your votes and rewards have maximum effect.

The golden rule is 11 Upvotes a day for maximum effectiveness. Remember the more your vote influences a post the more you will be rewarded in curation rewards.

Every boxer trains for hours a day, they hone their skills and know when they are in peak condition for a fight. They prepare themselves and ready their minds in order to be as effective as possible. . Knowing exactly how many punches they can throw at what level of power to ensure they come out successful. Knowing when to take a breather before the next powerful blow can make all the difference.
Keep track of your Voting Power and how much your upvotes are worth. Remember, the less you vote is worth, the less curation rewards you will get.

To see your Voting Power visit:
https://Steemd.com/@yournamehere - Your voting power and stats will be shown on the left.
https://Steemnow.com - Enter your name in the top right corner.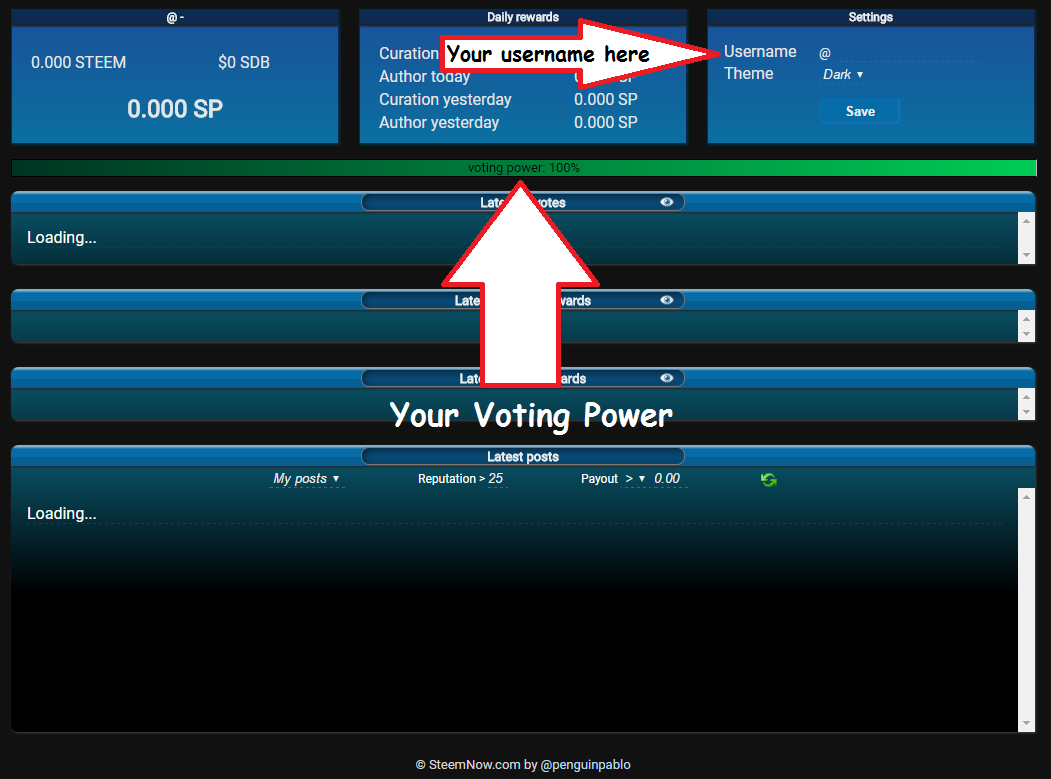 That pretty much sums it up! Don't deplete your voting power. 11 Upvotes a day. Keep track of your Voting Power and try to look for good posts to get good curation rewards.

The irony is now everyone who reads this is looking at their Voting Power and then thinking if they should spend their valuable vote on this post. Short answer:








To all my followers:
Thank you for reading! Steem on Steemians!