Peter Saddington purchased a $200,000 USD Lamborghini for 45 bitcoin that originally cost him a mere $115 USD!
He heard about bitcon in 2011 after reading a report about it losing 90% of it's value from $30 to $3. After spending some time researching bitcoin and reading the white paper, he invested in 2011, when each one cost $2.52, and purchased 1,000 coins.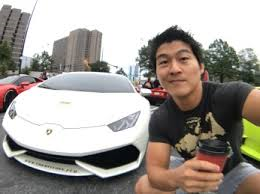 Despite his celebrity style dream car purchase, he considers himself a HODLER. He has been purchasing it every week for since 2011.
When he purchased, his bitcoins were worth around $5,000, so with the increase of bitcoin, his car effectively cost him a little more, but I am sure he thinks it was worth the indulgence.
Source: www.cnbc.com
I would say that his dollar cost averaging technique paid off tremendously @senseicat