What's up everybody.
To be honest, one thing that isn't up is the price of steem lately, but hang in there, right? That's what I'm doing, for now.
Let's look for the silving lining...
or in this case, the .999 fine silver plated zinc or whatever this thing is made of: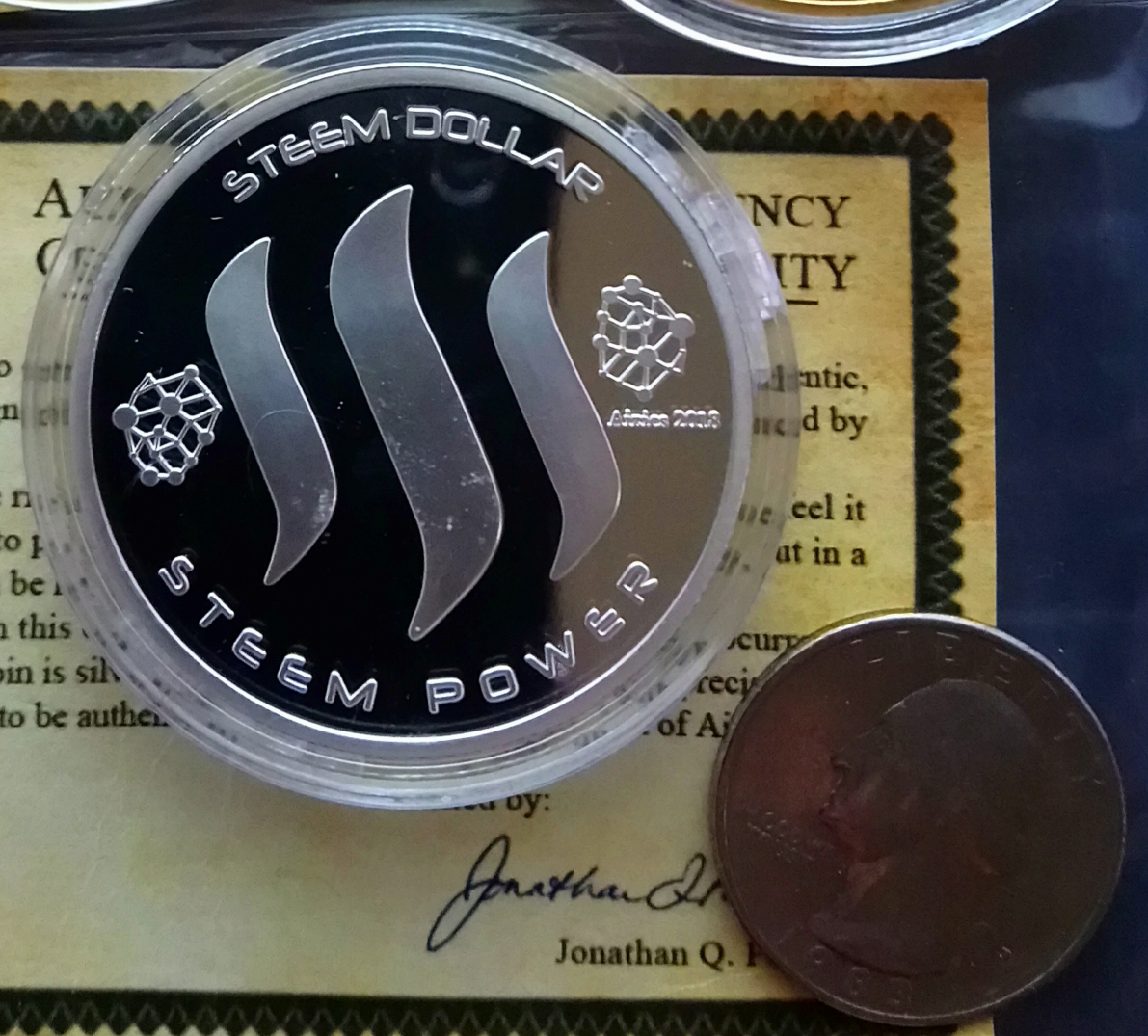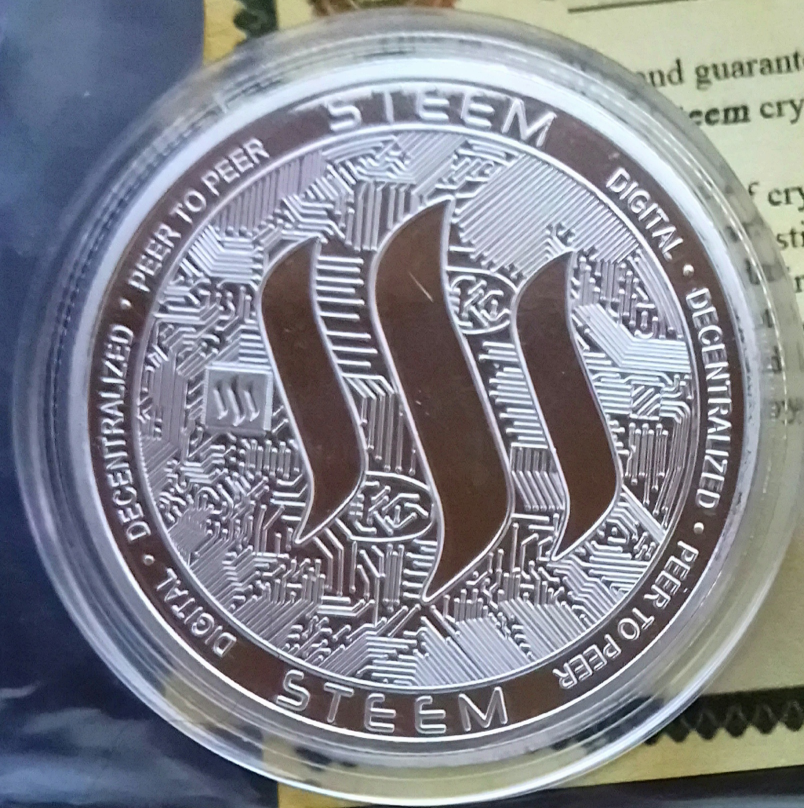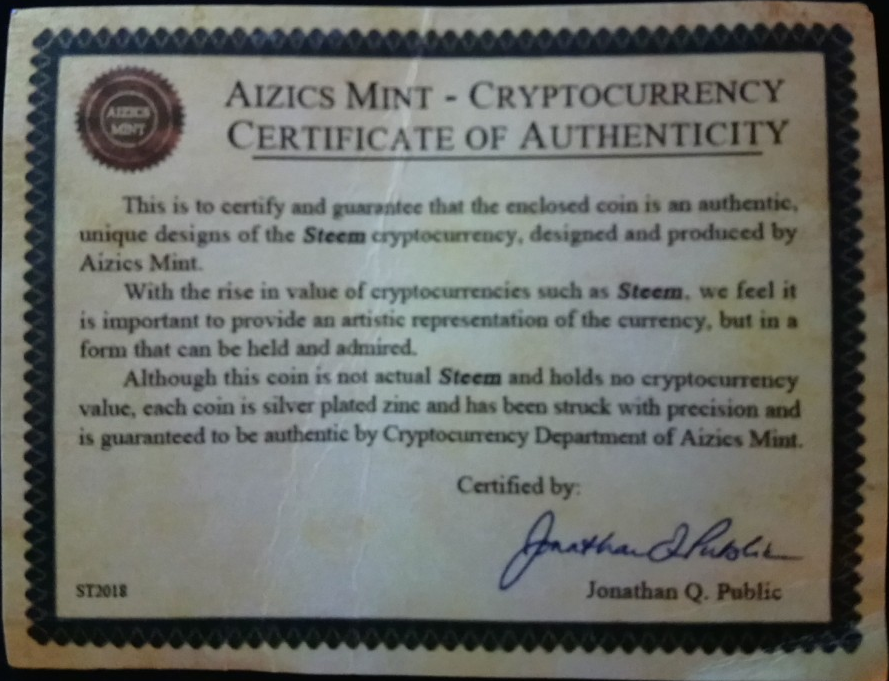 Wanna win it? You know you wanna...
So here is what you have to do:
(And yes I will check on the winner having done the things, so make sure you do all the things...)
First, Follow and Such:
Upvote and Resteem this post.
Follow @Noblewitness blog
Next comment and such:
Comment with a positive reason to keep on steeming on this post.
ALSO Introduce us to your favorite steemian, with a short intro and a link to their latest still active post.
ALSO optional, "but it'll help" Introduce yourself, and include your own latest still active blog link.
Required:
I'm going to have to ship this to you, so that needs to be both feasible and possible.
I will need your address. I surmise the name could be your screen name or fake, but the address must be real. We'll see, but it's a thing. Consider it. And this is only if you win, that is.
Get to it peeps, who are we and why are we here?
I'm here because I've invested thousands of hours and gained in dozens of ways. I see a future ahead, either cloudy or platinum, but definitely a future ahead for a while more anyway. I'm still in, and buying the dip.
Are you?
As soon as this post finishes it's 7 day run, I'll pick the winner from all the entries, do all the things, and make me believe you love this place, and we'll see. We'll just see. Capiche? Good. Now get to doing the things...
GAME ON
May the silver encrusted zinc metal steem chip fall where it may.