I have noticed lately that every time I post article I get several new 'instant' followers. Someone mentioned in a recent article that they may not be people but bots.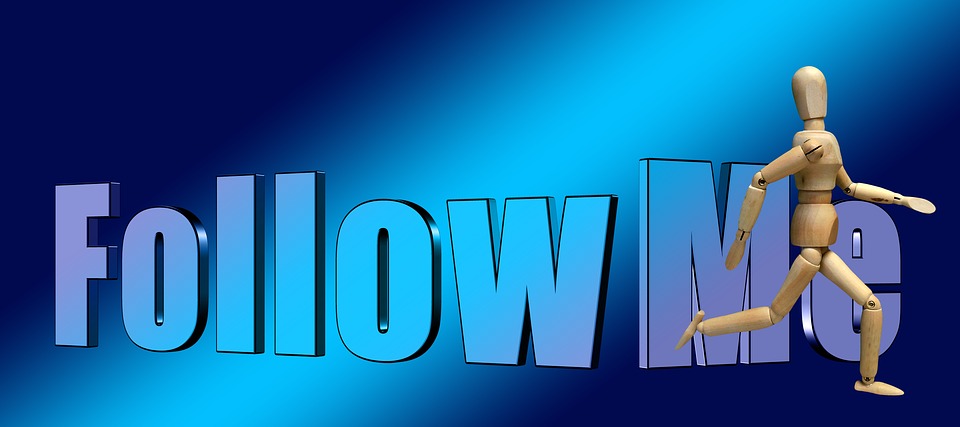 So I decided to check out my latest set of 'fans' to investigate what was going on. I figured quickly that today's set of new followers were a little different than usual.
In the space of ONE minute I had acquired ELEVEN new followers. This is more than usual so good for my experiment I think. Let's see who they are:
After checking out ALL of them, they all have the same characteristics.
All were created in March 2018
All are reputation (25)
All have posted
All have simple names
Every post from every 'person' is a single link to a YouTube video, and that's all, no text, no nothing.
They have between 6 and 20 posts each
They are not voting each other up
Most of the posts have a reward of $0.00 or $0.01 at best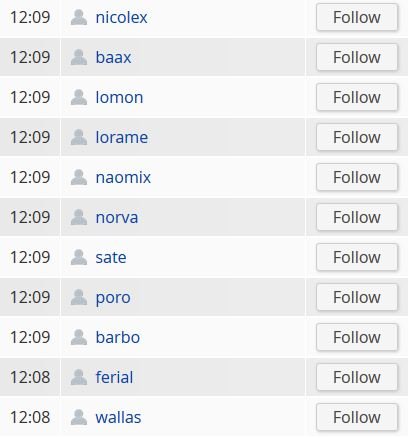 @wallas, @ferial, @barbo, @poro, @sate, @norva, @naomix, @lorame, @lomon, @baax, @nicolex – who are you really?
I don't believe for a minute these are genuine accounts. I think they have been created by the same person.
So what is the motivation, what are they hoping to achieve by doing this? If it is the same person controlling all 11 accounts, why are they not voting each other up?
Today I posted again, and FIVE new followers appeared, all created in March 2018 with the same characteristics shown above.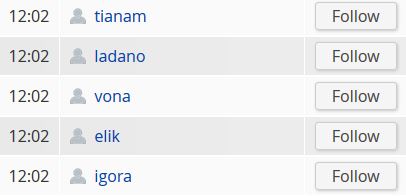 @tianam, @ladano, @vona, @elik, @igora – and who are you?
This is really making a mockery of the follower's number as it's less real than it was before. We all know that a certain percentage of followers are bots, but now it's getting really stupid.
If these accounts are being 'pre-created' by someone, then why are the following someone who is an active user, and who creates REAL original content?
We had several posts a few days ago regarding 1,000,000 accounts created but how many are active and how many are actually real people creating real content?
Many years ago I was addicted to MMO's, particularly World of Warcraft. It all seems like another lifetime now, but over the course of several years, yes years of playing this game I saw more and more automation appearing.
'The Chinese Farmers' they were called, accumulating virtual gold using bots, and selling it to other real players for Euros, Sterling or Dollars.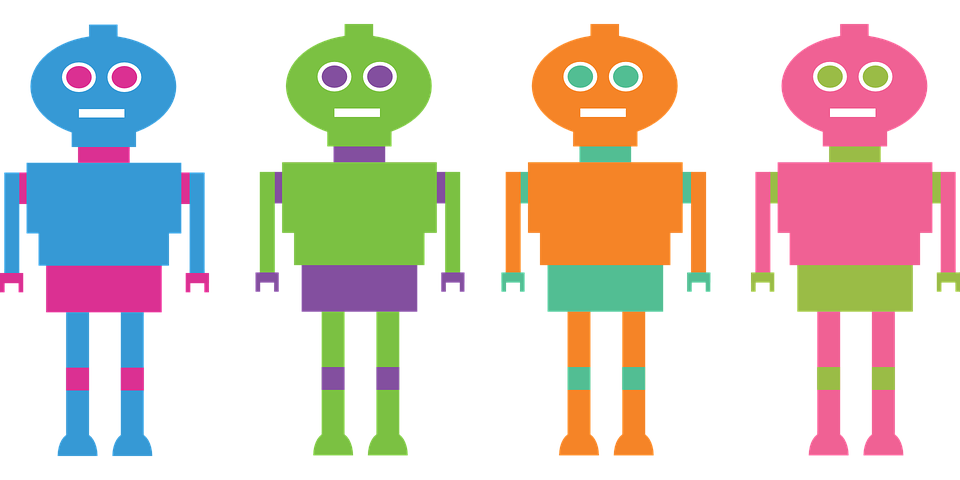 Is this the start of something that is being organised by automation? I worry about the future of Steemit and what it is becoming.
EDIT: And here we go again, I post this and I get all these new followers, all doing the same thing. That single link to YouTube and nothing else.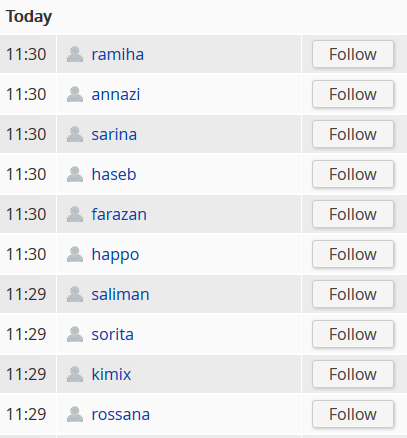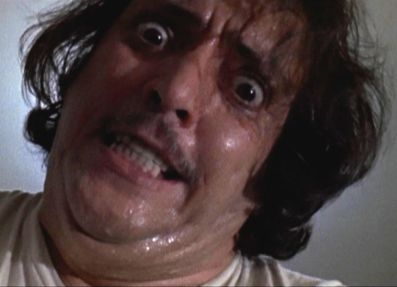 If you found this article so invigorating that you are now a positively googly-eyed, drooling lunatic with dripping saliva or even if you liked it just a bit, then please upvote, comment, resteem, engage me or all of these things.