Heeeee you fellow Steemers :D
Lately I took a shot at randowhale and deposited 2 SBD for an Upvote...........
Untill I knew this link >> http://steemvp.com/ I dind't think about it any more. but checking out the truth, I payd 2 SBD for a 63 cent vote :O
I don't mean any disrespect but I thought I gonna do better than this for you guy's :D you know because I can.
Since I'm almost at the 250 followers I reach a decent amount of people so a ReSteem from me could be worth some extra.
So what I gonna do is the same thing as randowhale but than batter BECAUSE I WANT. . . .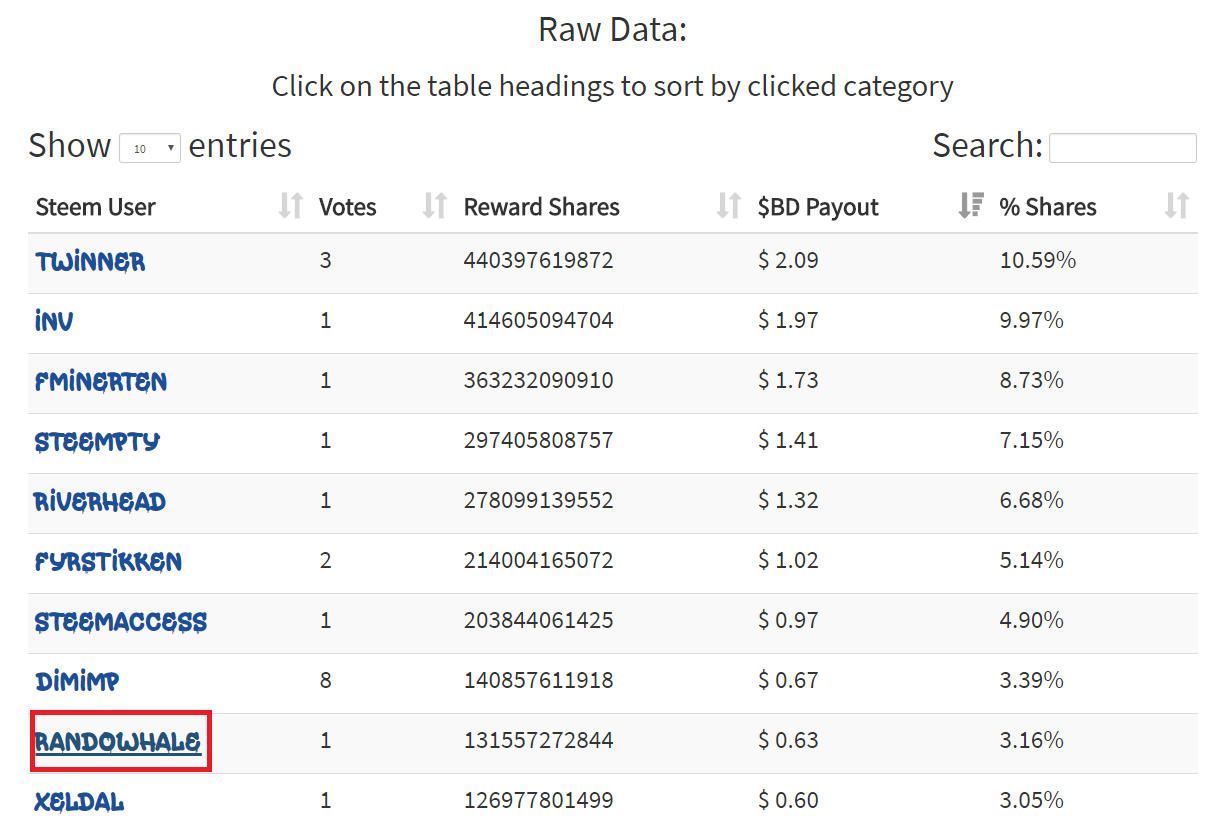 Here you see a picture of the people that are my top voters thanks to all of them and keep on voting I would say
@twinner
@inv
@fminerten
@steempty
@riverhead
@fyrstikken
@steemaccess
@dimimp
@randowhale
@xeldal
Thankssss :D and ofc @bart2305 ;)
So how is this gonna work, for every one that is gonna send me 1 SBD with the link of the post in the memo so I can start giving you back what you gave me :)
How this is helping you:
I resteem the link you sended (memo) and vote you up until I gave back that $/dollar/$.
All the people that are following me might see aswell you post.
At this moment that are approximately 250 people but this will be more soon, because I'm active and making always fun :)
Why I do this? very simple this is a free market and I wanna take on @randowhale. And see how this is gonna work out :)
I have no clue how many people are gonna react on this but we will see. If I'm so out of Steem power, than I transfer back the SBD you sended me and wait an other day to spread the money :)
Thanks and lets see if I can get some Whale status soon :D
Keep on Steemin