We need to coordinate to get STEEM & SBD on as many exchanges as possible.
The number of exchanges that STEEM and SBD are available on are severely deficient. This is hindering Steemit community and forcing the price of STEEM to remain low. I evaluated the price of STEEM at $109 because a majority of the currency is locked up in Steem Power. When comparing the liquid currency and price to other currencies in the top 50, Steem should have a market price of over $100. Why is STEEM so low? It is just not made readily available because it is on very few major exchanges. Help me change that!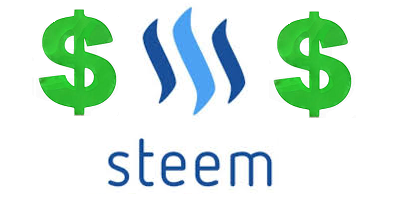 Below is a list of exchanges that are making other top 50 coins valuable. STEEM and SBD need to be on as many of these exchanges as possible. If anyone has any connections to these exchanges, please do what you can to get STEEM and SBD listed.
What can you do?
Please fill out the form. We will focus on one exchange at a time. Next week I will pick another exchange. Here is the link to the request form for Cobinhood exchange. You do NOT need to be an account holder at Cobinhood to fill out the form. I recommend adding both STEEM and SBD to the form.
https://docs.google.com/forms/d/e/1FAIpQLSdOOXHv5YDmgXTpb58Cb3tlOlWn3VWY19Eb67E5FRuoWkkZdA/viewform
Follow this link to an article I wrote two days ago. It explains (with pictures) how I filled out the form.
https://steemit.com/steemit/@socky/how-to-request-steem-sbd-listing-on-cobinhood-exchange-by-socky
Some info about Cobinhood:
COBINHOOD confirms it will not charge any fees.
COBINHOOD is registered in the Cayman Islands, with offices in each major country to facilitate compliance.
No current regulations in Taiwan about ICOs, but compliance will be imposed if it happens.
COBINHOOD cannot be affected by any China regulations.
Will accept FIAT to crypto, and vice versa, trading. But the ability to execute on FIAT currency is subject to banks being willing to transact with cryptocurrency exchanges in the future.
The long term plan is to migrate to a decentralized platform; until that is achieved, the centralized exchange will coexist with the decentralized, starting Q2 2018.
I also urge anyone on Steemit or Busy that has an account with any of theses exchanges to put in a support ticket requesting both STEEM and SBD to be listed. If you are on any of the twitter feeds, please voice your desire to have STEEM and SBD listed on the exchanges.
Please join me in this effort. Also remember to Upvote, Resteem, and Follow. Thank you.
---------------------------------------
For a breakdown of how Steemit Rewards system works:
https://steemit.com/steemit/@socky/steemit-rewards-breakdown-a-simplified-explanation-with-illustrations