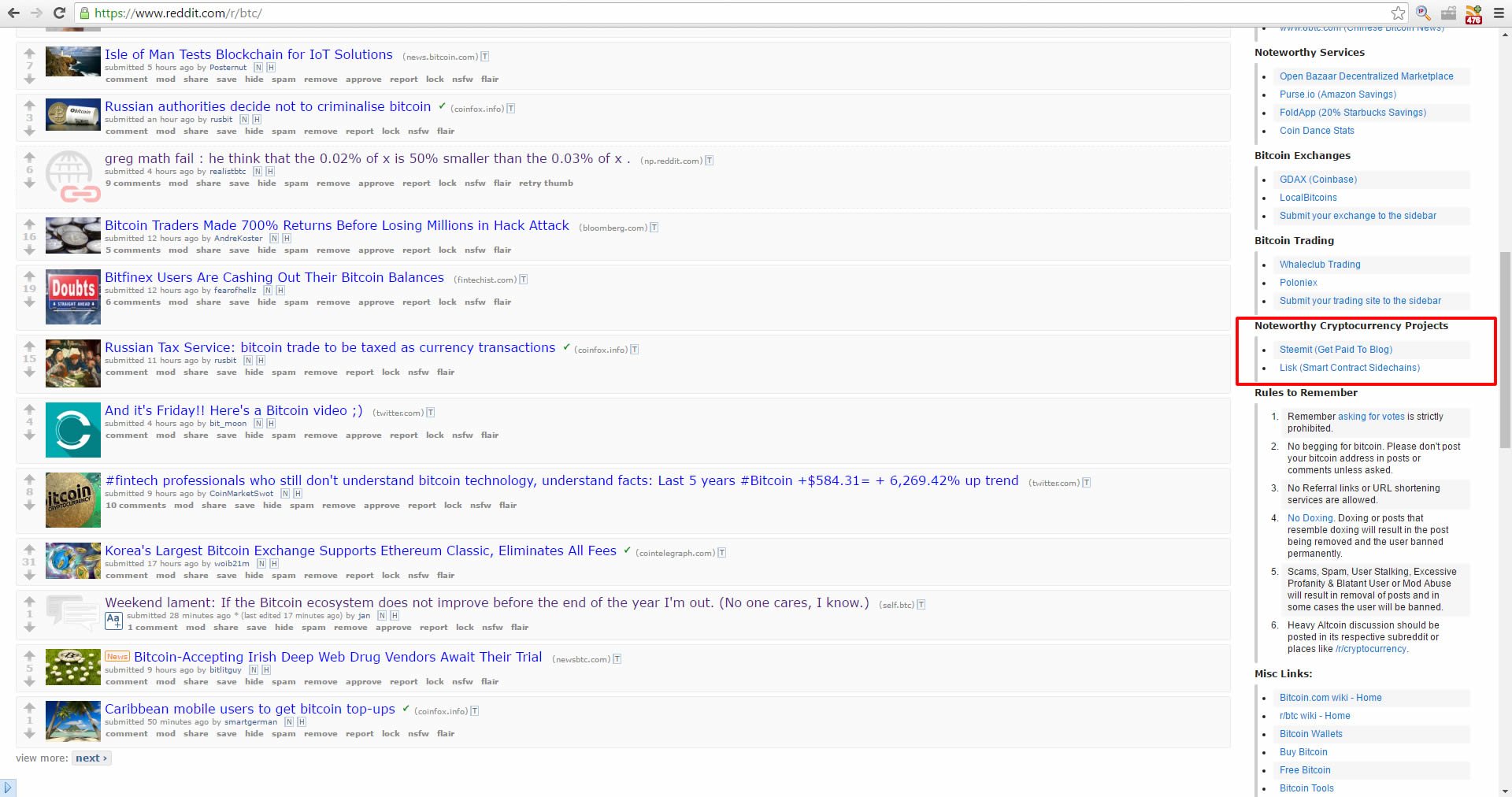 As some may already know, r/btc recently instituted a policy that alternate cryptocurrency project discussion is welcomed and ecouraged. We believe there are MANY projects out there that not only help to push cryptocurrency adoption, but also bring with them MANY benefits to the bitcoin/cryptocurrency ecosystem.
We also recently added a "Noteworthy Cryptocurrency Projects" section to our side bar. Steem is the first to be added and others will join that list as we continue to see amazing work being done.
We applaud the cutting edge work being done with the steemit project and hope to see much more in the future!