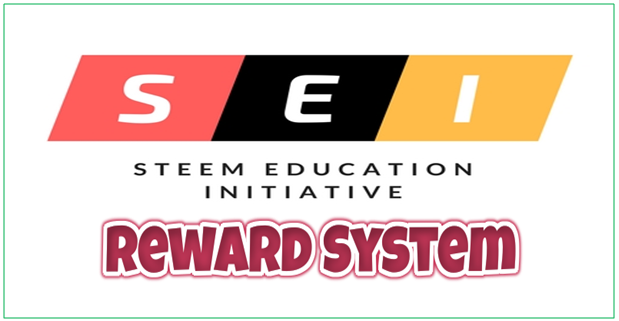 In our first training session of the Steem Education Initiative we made a pledge to reward our students for their efforts.
In this regard, we have started "Post of the Day" promotion. Everyday we will select a post submitted by students of SEI in our Discord channel and reward that post with upvotes.
As a student of SEI, you guys should find this opportunity to utilize your maximum potential and put more effort into your content. We know that our students are still in the early stages of their education and have not yet developed the strongest skills in writing and formatting but if they spend a lot of time working on grammar, punctuation and proper sourcing techniques they will improve quickly! At the beginning of this journey rewards may be very much but given time and more exposure the SEI and Steem community will find a way to increase their support of quality content written by the SEI community.
---
Rules for "Post of the Day Promotion"
Must be a member of SEI
Must Upvote and Resteem previous Post of the Day
Must use #sei or #steemeducate and #adsactly tags in your posts
---
We would like to request that Steemit community members make a sincere and honest effort to support the Steem Education Initiative (SEI) and further extend their support to our students who are in desperate need of your encouragement. One single act of kindness per day in the form of an upvote can do a lot to uplift the lives of many deserving and talented individuals.
Please take a minute to join the SEI discord channel:

---
SEI is Proudly Sponsored by @reggaemuffin


Go to the witness page https://steemit.com/~witnesses
Scroll down and enter reggaemuffin in the box:


---
We are proudly supported by the @ADSactly community. Take a moment to visit their blog here:
http://www.steemit.com/@ADSactly
Please consider voting for @adsactly-witness as a witness