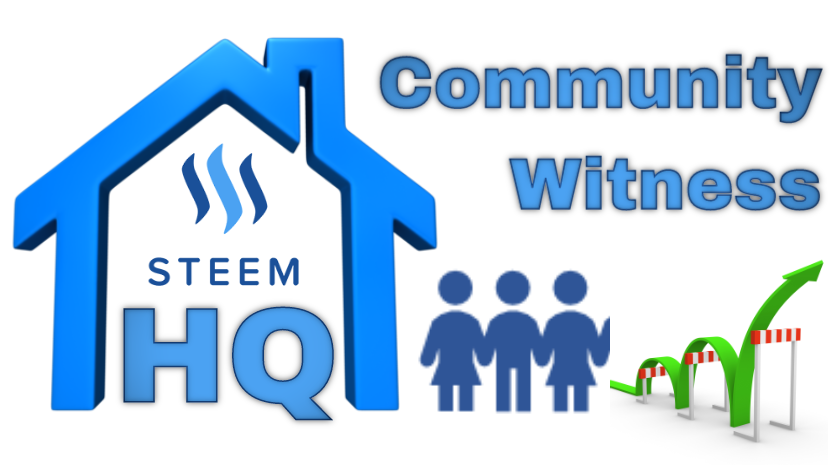 Dear Steem Community,
the second round of the Community Witness will finish on Mai, 1st and all accounts who joined before April, 1st will be payed out a share of producer rewards gained this month.
How to join?
Spend one of your Witness votes for steemhq.witness on Steemit or directly on SteemConnect


How the Community Witness works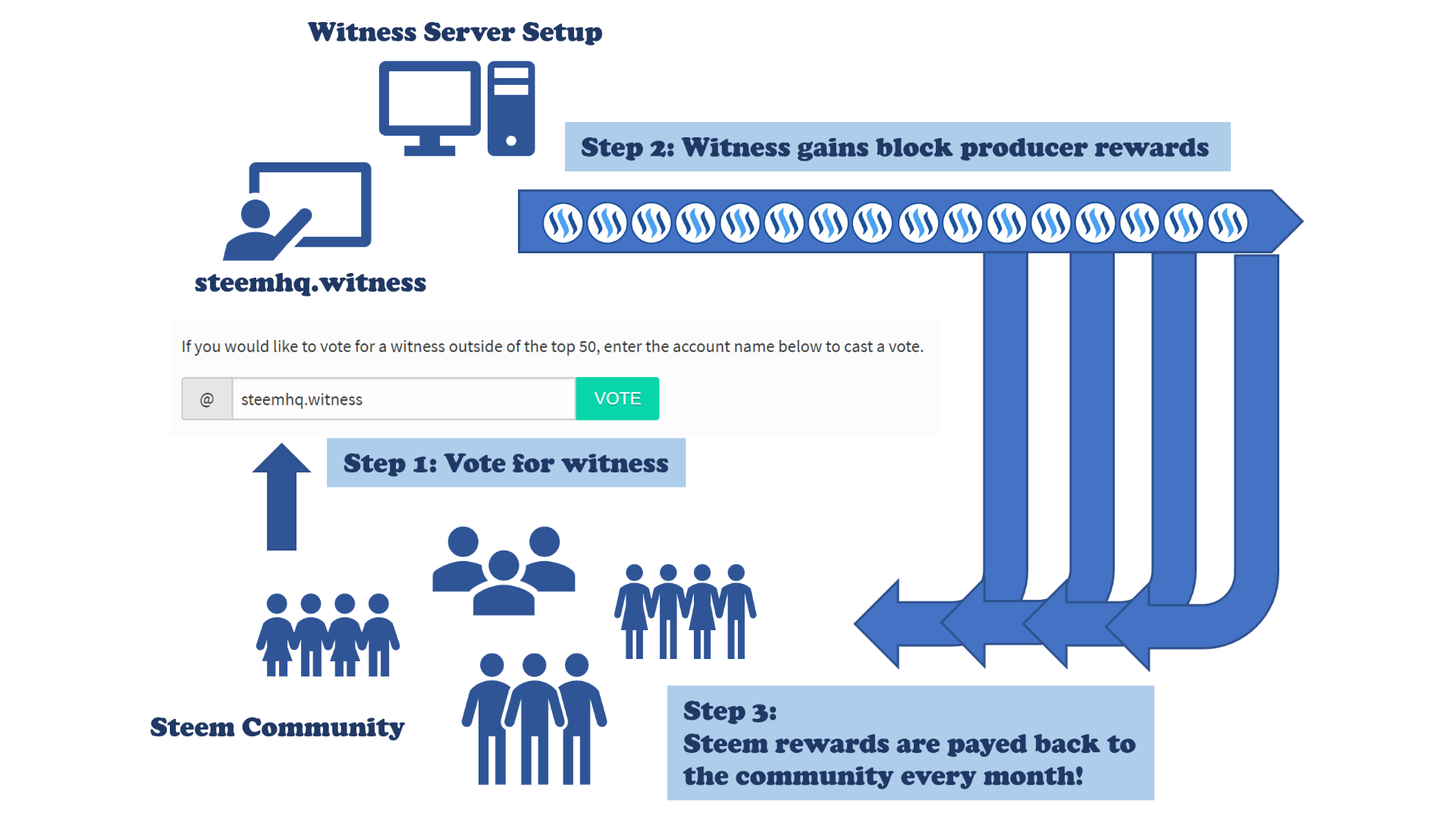 Give 1 of your 30 witness votes to steemhq.witness
You can do it using the "Vote for witness" Link scroll down to the text input field, enter steemhq.witness and hit the "Vote" Button. As alternative you can use this link and vote via Steemconnect.

Let the witness produce blocks and earn Steem
With enough votes from the community the witness server will start producing blocks on the Steem blockchain and earn Steem as a reward.

Get your fee share of Steem every month
After each month all earnings are payed back to the community proportional to your voting power which is equal to your Steempower. SteemHQ takes a small fee in order to cover the expenses for the project.
All important information and stats can be viewed on our Community Witness frontend:
SteemHQ.com Community Witness Website
Don't forget to vote for Witness Parameter


If you already a member of the Community Witness, please don't forget to vote for Witness Parameter.
At current state, we will set the following settings for the next round:
Registration Fee: 0.100 STEEM
Block Size: 65536 bytes
Interest Rate: 0%
Last but not least! Community Bot incomming!
We just started beta testing another feature called Community Bot - it's already live!
How does the Community Bot work?
All Steem acounts which voted for the Community Witness steemhq.witness will get free upvotes from the Community Bot.

Voting frequency and weight depends on many accounts are participating, however we guarantee at least one upvote each weak for each account! Accounts who are blacklisted on this blacklist will receive no upvotes from the bot.
We will make use of all upcomming post rewards from @steemhq in order to power up the bot and give you even more reasons to join!
More details on this feature will be covered in an upcomming post - stay tuned!