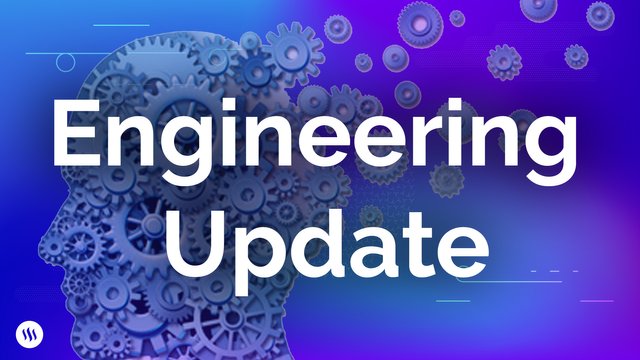 Much of our time last week was consumed attending an All Team meeting in Austin. We began that meeting with a retrospective during which we looked back over the last 3 months at what has gone well and what has gone badly with the objective of not making the same mistakes over and over again.
An example of one the things we felt we did right was dramatically increasing the amount of logging that all of our services do. This enabled us to roll out Hivemind in a much smoother manner than previous software releases. An example of one of the things we felt we did wrong was changing our priorities too frequently and spreading ourselves too thin.
Ads
After the retrospective we moved on to discussing our advertising program. We explored more ways to generate revenue through ads that didn't compromise user security or adversely impact user experience. We also discussed how we might better optimize the ads we are already running, and how we could leverage our ad program to benefit all Steem app developers.
Steemit.com
We concluded our All Team meeting with an in depth conversation about how we should proceed with respect to the development of steemit.com (i.e. the Social Condenser application). Due to shifting priorities and unforeseeable events, development of steemit.com had slowed dramatically, but thanks to Hivemind and other stability fixes we now feel confident that we can, and should, make rapid progress on improving steemit.com. We explored the overall strategy we want to employ over the next few months, as well as which issues we feel should be tackled first.
Condenser/Wallet Split
We are still polishing the Condenser/Wallet split, but hope to be releasing that in the near future. Most of our testing is complete and we are putting the finishing touches on some UI/UX related improvements like making the top navigation bar disappear when scrolling down which increases available screen real-estate.
Soft Roll-Out
The strategy we are pursuing with the release of the new Condenser apps is a "soft roll-out" which will begin with the release of a stand-alone Wallet application to a domain other than steemit.com. At that time, a full version of Condenser will continue to operate on steemit.com. That means that anyone using steemit.com will see almost no changes. You can choose to use the new Wallet app by going to the domain, and at that time we would certainly appreciate everyone's help in testing the new app with an eye toward ensuring that the user experience is as seamless as possible. The only change a user might notice on steemit.com is a warning if they attempt to log in to steemit.com with any key other than their posting key. The warning will look something like this (the phrasing is subject to change):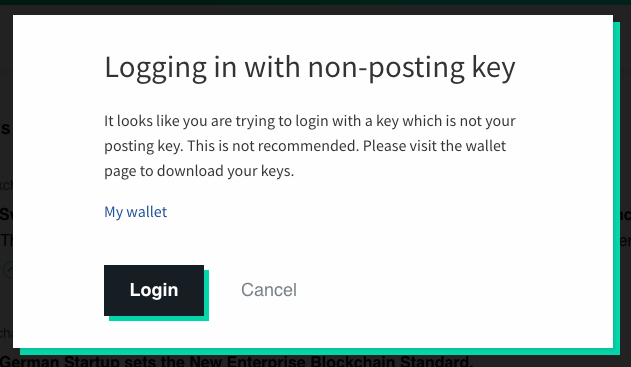 Even this small change represents small progress toward making the proper usage of private keys a more pleasant and intuitive experience. That experience will only get better after the "hard" roll-out of the split.
Once testing of the Wallet app is complete and we are confident that it is stable and safe, we will release the stand-alone Social app. At that time, users will no longer be able to use their Active or Owner keys on steemit.com. The warning referenced above is intended to begin preparing users for that eventuality.
Cost Reductions
As we noted in our last update, most of the low-hanging fruit relating to infrastructure cost reductions have been completed. Until MIRA is complete, the focus will be on supporting other efforts like accelerating the release of the new Social and Wallet applications.
MIRA
Work on MIRA continues. We are working on a few bugs discovered through testing in our dev environment and hope to have a version for internal use in the near future which will dramatically reduce our costs associated with running steemd nodes.
Be sure to follow @steemitblog if you would like to see more engineering updates like these!
The Steemit Team