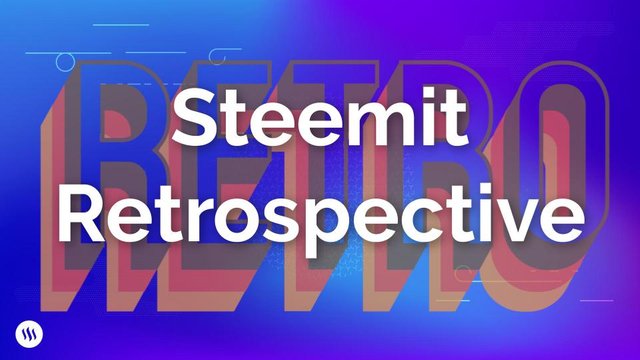 Ever since we officially left "survival mode" we have begun performing "retrospectives." Retrospectives are conducted at the end of a "sprint" and are a time for teams to reflect on how they have been working with the goal of continuously improving their processes. We want Steemians to have as much insight into what we are doing as possible, so today we'd like to share with you a summary of what we discussed in our most recent retrospective which covered the past month.

What went well?
By deciding to remove the hidden cap from ICO's we have reduced the possibility of 'scam' ICO's and also decreased our development time for SMTs.
In general, we made attempts to cut scope wherever possible in order to ship new products and features as efficiently as possible.
Made adjustments to jussi and the size of the redis that jussi uses which will decrease future AWS bills by close to $5k a month.
Rolled out new ad partner integration which is already generating more revenue than anything we've done before.
We did a lot relating to Communities including: Communication, a working group, future sprints, and a final design document was released
We created "Sponsored" posts
We've started to receive a steady stream of community PR's and features. We wanted more community contributions to Condenser and we're getting it!
We updated the community contribution guidelines and communicated about it well.
We effectively communicated about beneficial HF21 features with the community, which resulted in a major improvement getting added: the EIP. It looks like another beneficial feature will be added as well; an increase of the per block limit on custom JSON ops. This will be great for developers.
Our hard work integrating with Flipside finally paid off and we received an A score.
While we knew we had left "survive mode," it really feels like we're truly thriving because we're finally working on innovative software like Communities and Smart Media Tokens (as opposed to cost cutting solutions).
Because SMT issues/stories were sub-par (also mentioned in the next section) we were able to turn lemons into lemonade by having a super productive SMT planning session which resulted in significant time savings.
What didn't go so well?
The SMT issues/stories that we had developed in the past were sub-par, which required another SMT planning session (though that ultimately delivered significant benefits)
We had to deploy the testnet multiple times due to various issues. Our knowledge involving the orchestration of testnets could have been better.
We can do more to engage with community developers on github (although we did engage more than in the past).
We often get bogged down due to limited resources. Engineers are finding themselves too frequently called away from important projects to address relatively minor issues.
We can still communicate better about additions to Hardforks. We want discussions of new additions to be more open and public so that users understand what is being proposed, who is proposing it, and the costs (in terms of risk and delays) of those proposed changes.
There were no escalations for this retro.
Your Feedback
We aren't always a very good judge of what the community feels is needed which is why we'd love for you to leave your feedback in the comments section below. What do you think went well over the last month and what do you think we need to improve the most?
The Steemit Team