It's not hard to guess.
It used to be like this:
User posts.
People vote. If you were very lucky a whale might see it and give you a nice vote.
User gets 75% of the rewards. Votes share the rest. If a whale voted they get a nice return.
Now it seems to go like this:
User posts.
User buys votes from whales or other big accounts.
Hardly anyone actually reads the post or leaves a decent comment.
Some may choose to flag for excessive rewards
User may end up with a small profit. Curation split as before, but the vote seller got paid anyway.
So the result is that regular user accounts grow very slowly as they don't make much on a post. Meanwhile the whales get far richer. Sounds a bit like regular life. I realise some of the vote sellers distribute some of what they make to those who delegate to them. I also realise that the system was never perfect. Whales would vote up their friends and I expect deals were done behind the scenes before vote selling became a more open enterprise.
What's not happening there is real, human interaction with the post. If you just want to make money then why even bother with real content? Okay, so you may trend enough to attract some followers, but they are unlikely to be established Steemians with SP to use as most of those will avoid trending.
I had a discussion with a user today who got flagged by the @steemflagrewards crew for plagiarism. I think he understands what he did wrong. It was only a few cents, but if we can catch such cases early on we may be able to put them on a better path. Plagiarised posts give Steemit a bad reputation. It's not about taking cents away from people who are desperate. It's about making Steemit a better place. People are giving up their time and doing this for no real reward although you can earn something for highlighting bad posts. Kudos to @megalosaurus for being active in this area and posting good guidelines on what is bad.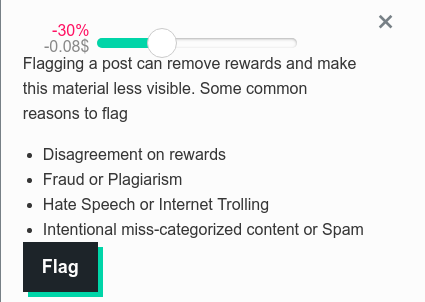 Those doing the flagging risk retaliation. This is another reason why they may pick on smaller accounts. You have to pick battles you think you can win. The bigger abusers need more firepower. This is a reason to delegate to the accounts that deal with them. They are unlikely to hit back at dozen of delegators, if they even check who they are. That just uses up their voting power that they tend to prefer to use on themselves. There are lots of people taking out many dollars each day through self-voting and voting circles on junk posts. This deprived others who are putting in real work.
Use your vote to help Steemit fulfil its potential. Don't vote up junk in hope of a small curation reward or an unlikely reciprocal vote. It really is up to we users to do the work.
Just felt like putting this out there. I've said similar things before. If you are not buying votes then feel free to use the #NoBidBots tag that some of us will check and support the good posts.
Steem on and on!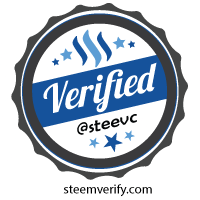 I'm Steve, the geeky guitarist.
Spam comments may be flagged. Beware of the Commentphant!