Hello Word!
After a few months of hard working, we are proud to present a small demonstration of the possibilities offered by our project @strimi.
What actually Strimi is?
It's a combination of steemit + reddit :) It is mainly based on links referring to content (videos, photos etc.)
Short demonstration and speed: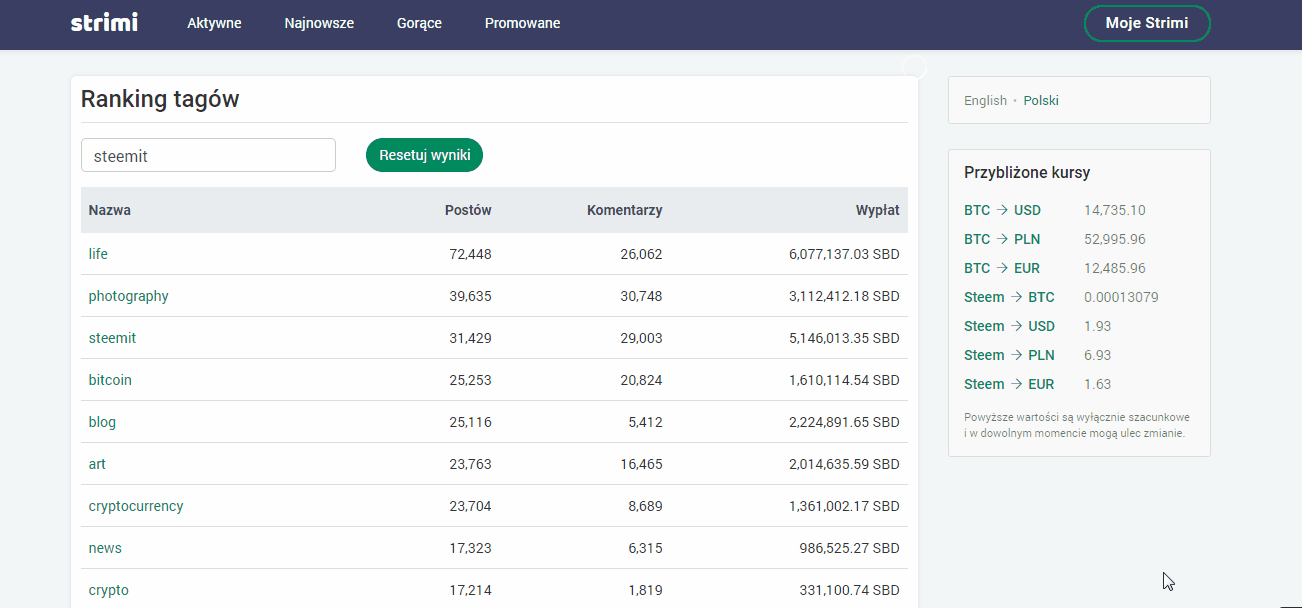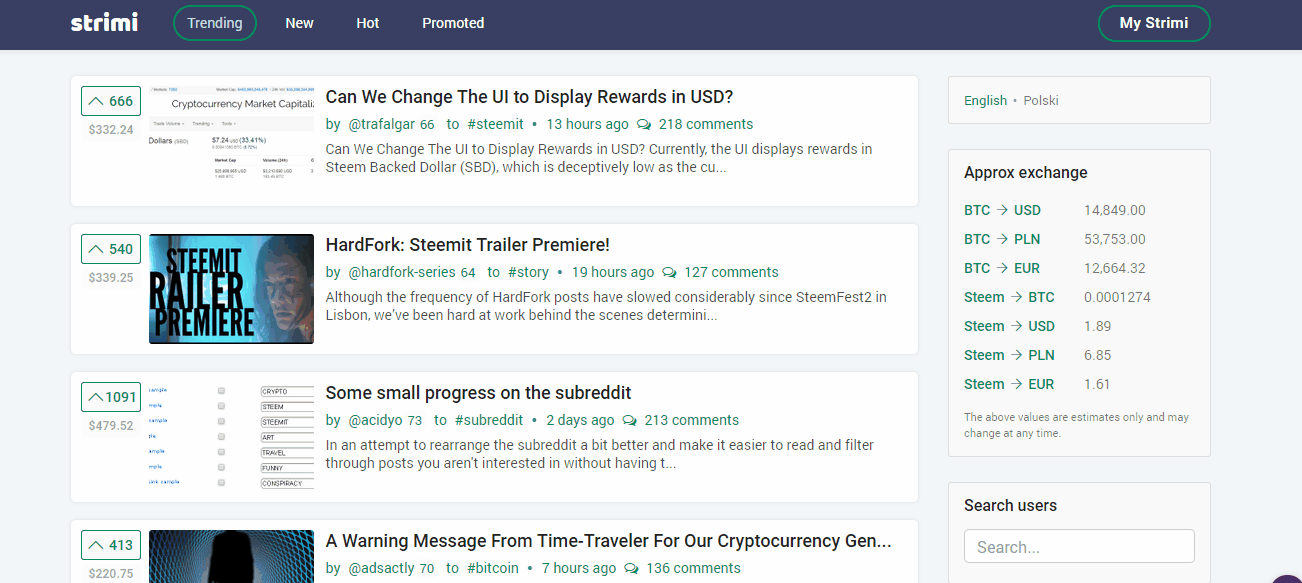 In the next week, the real tests of our project are beginning. We hope that the @strimi will be online in max two weeks.
Stay tuned and follow @strimi :)