If you were like me, you woke up to spot this post about the service Streemian with a MONSTER payout pending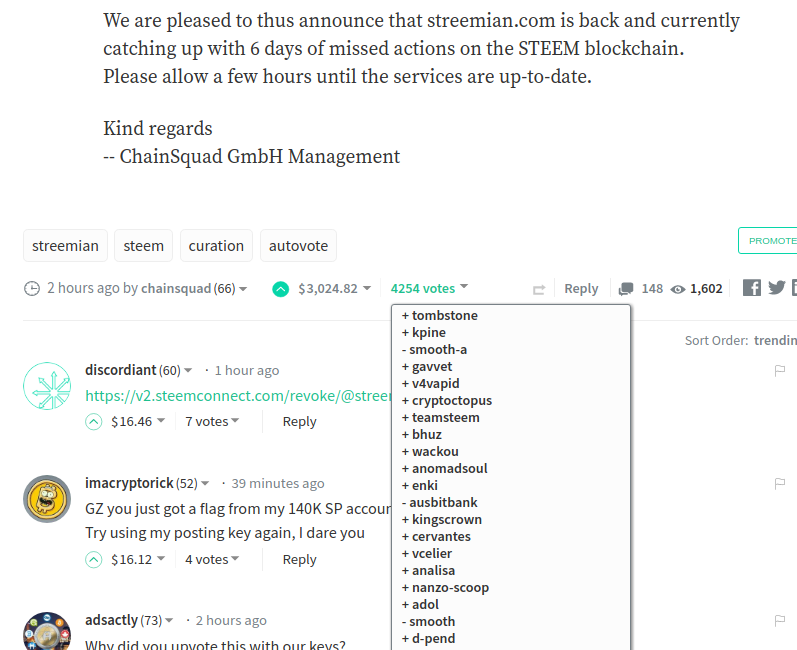 The community is starting to react to the fact that if you had signed up for Streemian 6 or 7 months ago, that today without warning, they decided to use your key you provided them with a nice healthy chunk of payout rewards.
My old buddy from @minnowsupport, @discordiant was quick to remind people on how to prevent this from happening, and it's a good link to know. You CAN revoke their access to your account by using steemconnect
https://v2.steemconnect.com/revoke/@streemian
This will allow you to prevent them from using your account in the future.
---
How do I see who has access to my account?
That's easy. Just go to
steemd.com/@yourusername
And look for a box like this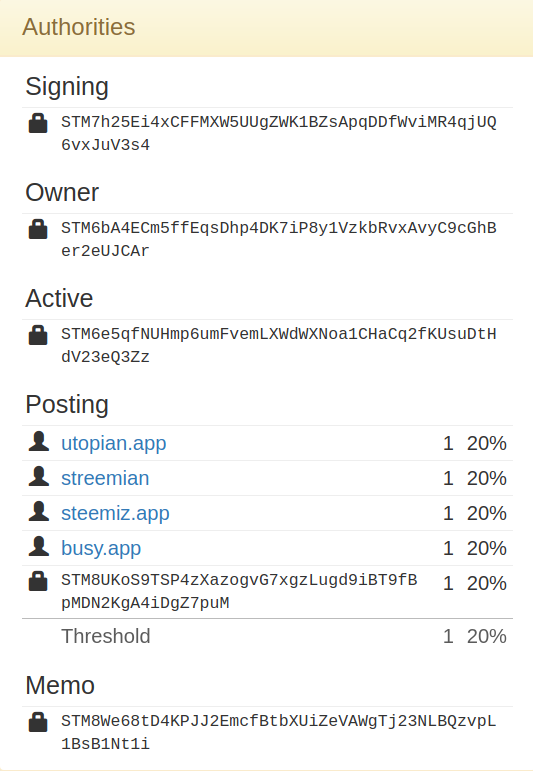 Here you can see that this user has given access to busy, streemian, utopian, and steemiz.
Again, you can use the steemconnect to revoke any of these you may find.
https://v2.steemconnect.com/apps/authorized
Keep those accounts and keys safe people!
---

Please Consider Voting For My Witness: Use the witness page https://steemit.com/~witnesses scroll until you see this box and enter swelker101 !
[DQmT3VKaJBmvbfNB81o6zzfjGbwaokYWYFFB4zsP7HXSHb9_1680x8400.png]
(

)
click vote and accept my virtual hug!
Proud member and supporter of the minnowsupportproject - brought to you by @aggroed, @ausbitbank, @teamsteem, @neoxian, and @followbtcnews ![]
(
)
Join Us Here ! https://discord.gg/E2fYkeb